Chrissy Teigen Unveils Her RIP Cake In Honor Of Her Removed Breast Implants
By Hayden Brooks
June 17, 2020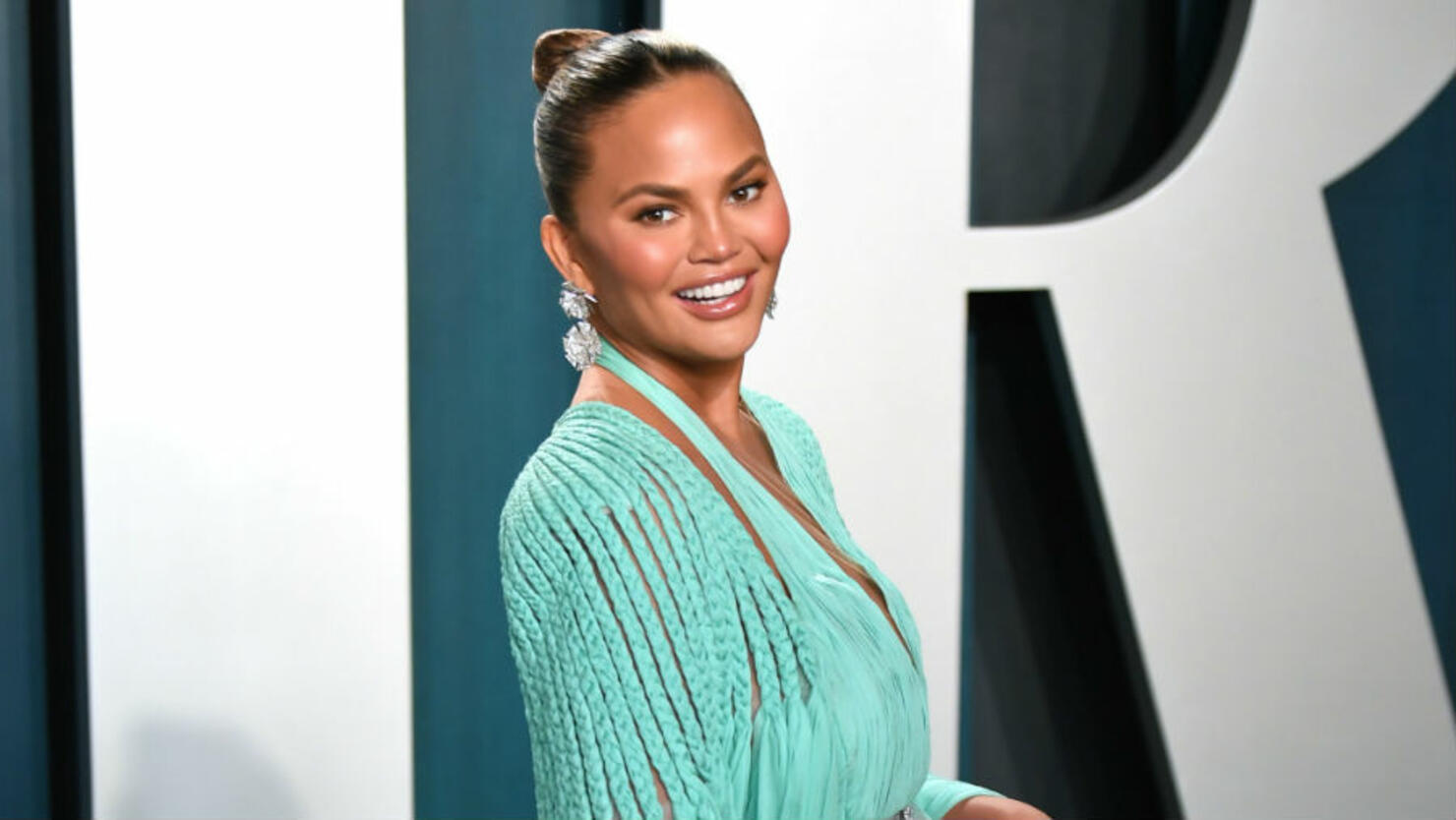 Chrissy Teigen is celebrating the removal of her breasts implants with a sweet treat.
On Tuesday (June 16), the cookbook author took to Instagram Story to share a hilarious photo of a cake in the shape of a perky chest as a way to bid farewell to her implants. Along with the breasts, which were covered with a black bra, the pastry featured a gray tombstone, with a message that read: "RIP 2006-2020." Teigen told followers on Thursday that her implant removal surgery "went well." Additionally, she shared a sweet card from her daughter Luna, 4, which read: "Have fun punc[h]ing your boobies out. Love Luna. Bye boobies."
In May, Teigen revealed that she underwent a COVID-19 test, so that she could proceed with the surgery. "They've been great to me for many years but I'm just over it," she explained. "I'd like to be able to zip a dress in my size, lay on my belly with pure comfort! Don't worry about me. All good. I'll still have boobs, they'll just be pure fat. Which is all a tit is in the first place. A dumb, miraculous bag of fat."
Earlier this year, Teigen told Glamour UK that she underwent plastic surgery at 20. "It was more for a swimsuit thing," she explained at the time. "I thought, if I'm going to be posing, laid on my back, I want them to be perky! But then you have babies and they fill up with milk and deflate and now I am screwed."