Doja Cat Gets Trolled On Her Return To Twitter
By Peyton Blakemore
June 17, 2020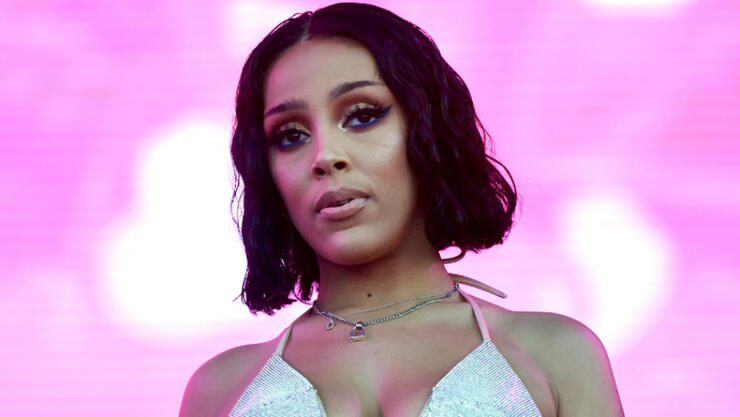 Yeah, it seems like the "Cancel Doja Cat" party hasn't quite died down just yet.
After nearly a month of silence, Doja made her grand return to Twitter, and let's just say, a lot of people weren't excited about her comeback.
On Monday (June 15), the "Say So" singer fired off her first tweet since May 27, writing, "this f**kin world sucks." While the sentiment seemed shared by many — the tweet garnered over 170K "likes" — it was also met with backlash as many questioned Doja's Twitter return.
"WHY ARE YOU BACK?" one Twitter user wrote, to which Doja responded, "because i like to write stuff."
The floodgates of criticism then erupted as fans and haters alike came together to call Doja Cat out (once again) for her past controversial comments, despite her previous apology.
As the critiques rolled in, Doja began replying to a few, at one point writing, "Shut up nerd," to a user's comment that has since been deleted.
For one of her final clapbacks, the 24-year-old singer sarcastically apologized, writing, "FINE.... I'm...... I'm........ sorry that I couldn't see sooner that you're a f**king loser pleb with micro c**k f**k off chump."
As fans know, Doja came under fire last month after making alleged racist remarks.
In addition to releasing a written apology, she addressed her comments in a thirty-minute Instagram Live session. With the hopes of squashing all racism-related allegations, Doja attempted to defend herself by addressing each claim against her.
To see what she had to say, click HERE.
Photo: Getty Images
Chat About Doja Cat Gets Trolled On Her Return To Twitter