Bishop Briggs Opens Up About How My Chemical Romance Influences Her
By Eliot Hill
June 22, 2020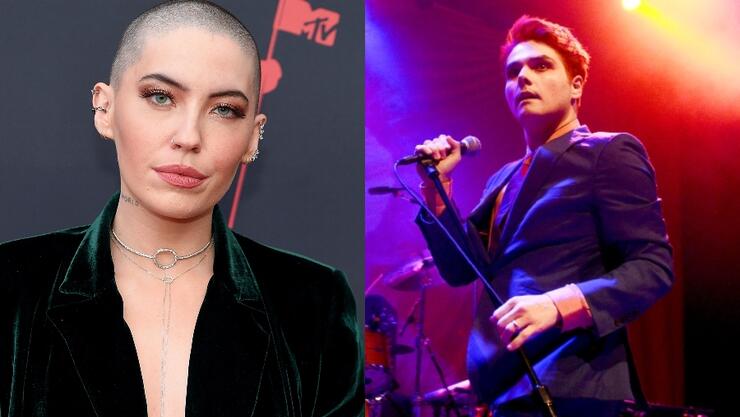 Like the rest of us, Bishop Briggs is a huge My Chemical Romance fan and was more than excited when the band announced its reunion last year.
In a new interview with AltPress, the "Tattooed On My Heart" singer gushed about how MCR influences her as a fan and an artist and about seeing them live for the first time during their record-breaking Los Angeles show. 
Briggs discussed what it was like hearing My Chem for the first time as a kid with "buck teeth and braces" and her first introduction to the band is one that many can relate to. 
"One of the first big introductions that I had was the 'I'm Not Okay' music video," she explained. "There was this part of them that felt like the outcast, so you felt like you could relate. But there also was this really dreamy quality about them that made them so out of reach and totally in idealization mode that was really alluring."
As both a fan and a singer/songwriter, My Chemical Romance has had a huge impact on Briggs' own songwriting and her career and she's looked to the band as a way to mirror her own career. 
"What it [MCR] represents to me is creating timeless music will always be in style… They never sacrifice their individuality to fit in or to be 'with the times.' They just settled into a space that rang authentic to them." she said. "I do want to create music that has a timeless element, even if it has a nod to things that are on trend right now. It's not sacrificing my individuality."
You can check out her full interview here.
Photos: Getty Images
Chat About Bishop Briggs Opens Up About How My Chemical Romance Influences Her