Cardi B's Daughter Kulture Adorably Crashes Her Parents' Photoshoot
By Peyton Blakemore
June 22, 2020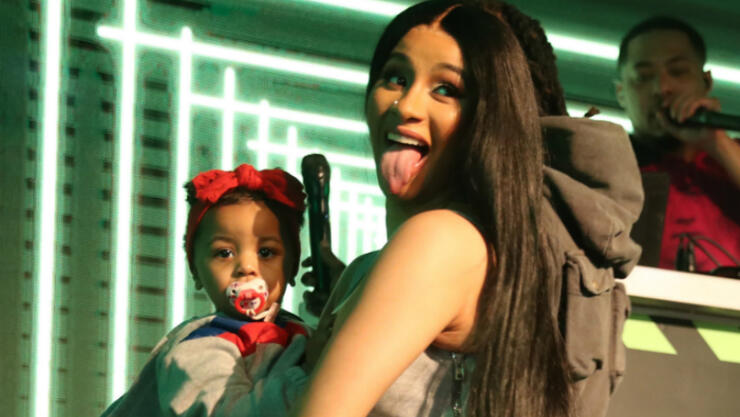 Cardi B's daughter Kulture loves a good photobomb!
On Sunday (June 21), the 23-month-old adorably crashed her parents' photoshoot. As Cardi and Offset posed for the camera, Kulture ran in with a mischievous smile, seemingly well aware of what she was doing.
"Guess who photobomb me and @offsetyrn picture ?," Cardi captioned the Instagram post showing Kulture's mid-shoot interruption. "And she know she did it on purpose 😒😒🙄."
The "Press" rapper shared the cute post after wishing her husband a "Happy Father's Day." Cardi and Offset celebrated the day surrounded by love as Offset was joined by his four children: Jordan, Kody, Kalea, and Kulture.
Ahead of her Father's Day posts, Cardi shared the final result of her recently refurbished tat, which was a brightened up version of her decade-old thigh tattoo. "So inlove with tatt ♥️," she captioned the Instagram photo.
As fans know, Cardi has been on a tattoo-spree in recent weeks! Last month, she unveiled her massive back tattoo of flowers and butterflies on Instagram after previously teasing the body art on social media.
"Okay guys! Soooo here it is!" she captioned a video of the colorful tattoo, which covers most of her back and one of her thighs. "It took me several months but I'm finally finished.This is my back tattoo!It goes from the top of my back to the middle of my thigh.Thank you@jamie_schene."
Photo: Getty Images
Chat About Cardi B's Daughter Kulture Adorably Crashes Her Parents' Photoshoot