The Next Stimulus Package Could Exceed $1 Trillion
By Emily Lee
June 22, 2020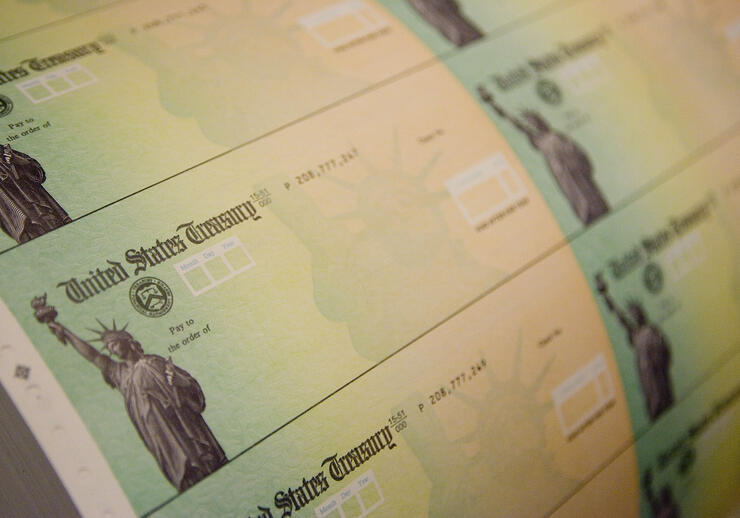 There's no denying the damage that's been done to the economy in the wake of the global COVID-19 pandemic. Unemployment numbers are the highest they'e been since the Great Depression even as many states begin the reopening process. While the U.S. government already issued one $1,200 relief check to citizens, its possible another relief check will be included in an upcoming stimulus package.
On Monday (June 22), Fox Business reporter Charles Gasparino shared a scoop about the stimulus package with his followers. According to Gasparino, the next stimulus package could very well exceed $1 trillion. "Infrastructure spending [could] include rural broadband on top of traditional spending if included in bill as it looks like it will. Plus unemployment extension & return to work incentives," he wrote on Twitter.
While it was reported in May that some Senators have been pushing for a $2,000 relief check for citizens to be included in the next package, but that would cause the entire package to have a $3 trillion price tag, which Republican leadership refuse to pass. There were also reports of a $4,000 check to encourage Americans to travel amid the ongoing pandemic, however, it's looking like that won't be included in the stimulus package, either.
Though nothing is confirmed as of yet, President Trump said his administration will be "asking for additional stimulus money" during a press conference last week. The president's economic adviser Kevin Hassett also told the Wall Street Journal that the odds of another stimulus package "are very, very high" though few other details are known.
The House of Representatives passed the Health and Economic Recovery Omnibus Emergency Solutions (HEROES) Act last month, however, it must still be passed by the Senate. If the HEROES Act is passed by the Senate, though, CBS News reports that the U.S. public will receive a second stimulus check in the near future.
In order to find out how much money you'd personally receive with a second stimulus package, you can check this stimulus calculator created by OmniCalculator.
Photo: Getty
Chat About The Next Stimulus Package Could Exceed $1 Trillion