Brooks Laich Spotted Without Wedding Ring Following Julianne Hough Split
By Hayden Brooks
June 23, 2020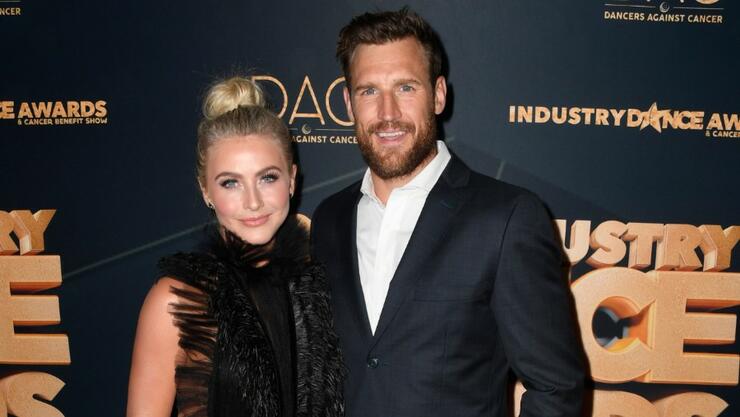 Brooks Laich isn't wearing his wedding ring anymore following his separation announcement from Julianne Hough.
As per photos, which were obtained by the Daily Mail, the former NHL player, 36, was seen without his ring on Sunday (June 21) in Los Angeles, marking his first public appearance since the news of their breakup took to the blogosphere in late May. Laich, who stood in Idaho during quarantine as Hough took to Los Angeles, wore a simple black t-shirt, as well as Under Armour shorts, as he walked with friends, including photographer pal Cory Tran.
Previously, Laich was seen spending time with his brother-in-law Derek Hough. The two were seen playing ping pong with Tran. Derek's girlfriend, Hayley Erbert, and Julianne's friend, Kristy Sowin, were also in attendance.
In a follow-up report from Us Weekly, an insider told the celebrity gossip outlet that Derek, as well as his sibling's close friend and hairstylist, Riawna Capri, "don't have any animosity" towards Laich. "[They] still love him even though Brooks and Julianne aren't together romantically," the source revealed. "They saw that they were figuring out themselves as individuals and that they weren't a match as a couple, but that doesn't take away their love for Brooks as a person."
Laich and Hough married in July 2017, before being hit by the tabloid running mill with reports of rocky times within the last year.
Photo: Getty Images
Chat About Brooks Laich Spotted Without Wedding Ring Following Julianne Hough Split