Miley Cyrus Reveals She's 6 Months Sober
By Paris Close
June 23, 2020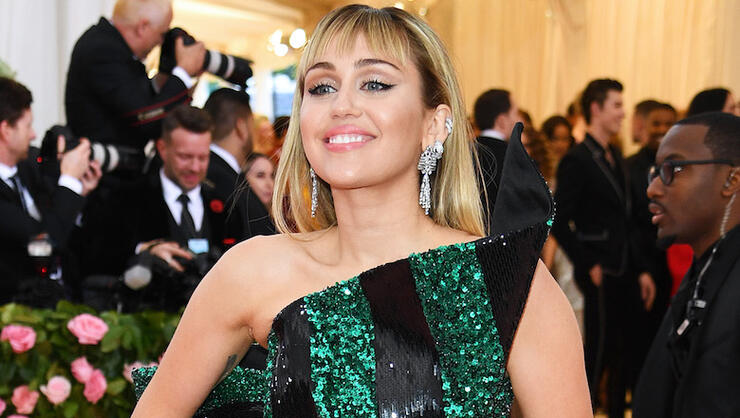 Miley Cyrus just reached a huge milestone with her sobriety.
During Tuesday's (June 23) appearance on Variety's The Big Ticket podcast show, Cyrus reflected on her past experiences with marijuana, and how much her relationship has changed with it since deciding to only smoke weed occasionally in recent years.
"It's been really important for me over the last year living a sober lifestyle, because I really wanted to polish up my craft," said the singer. "I had really big vocal surgery in November. I had freaking four weeks where I wasn't allowed to talk. … But it prepared me for the stillness and the quietness."
For those who don't know, Cyrus underwent a vocal chord procedure after falling ill with tonsillitis. Although Cyrus had become reintroduced to smoking weed by her mother, Tish Cyrus, in late-2018, the surgery and the singer's family's past appeared to be motivating factors behind her choice to quit weed for good this year.
"I've been [sober] for the past six months," she revealed. "At the beginning, it was just about this vocal surgery. … But I had been thinking a lot about my mother. My mom was adopted, and I inherited some of the feelings she had, the abandonment feelings and wanting to prove that you're wanted and valuable."
Speaking to her shared experience with feeling isolated, Cyrus added: "My dad's parents divorced when he was 3, so my dad raised himself. I did a lot of family history, which has a lot of addiction and mental health challenges. So just going through that and asking, 'Why am I the way that I am?' By understanding the past, we understand the present and the future much more clearly. I think therapy is great."
Photo: Getty Images