Jason Aldean Threw His Wife Brittany An 'Amazing' Surprise Birthday Party
By Blake Taylor
June 24, 2020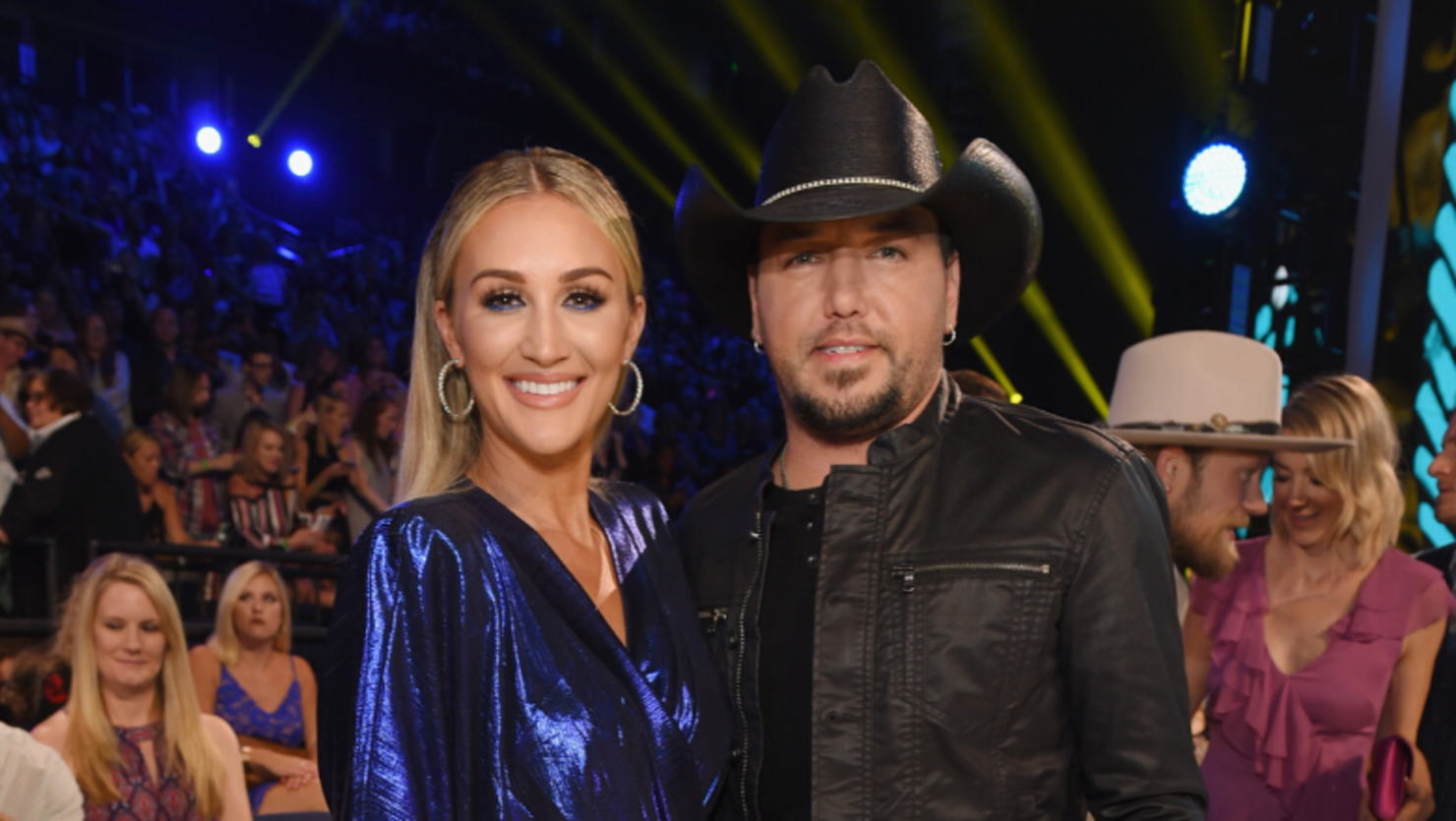 Jason Aldean's wife Brittany turned 33 last week, and to celebrate the country star and several of her friends threw her a surprise party. It's safe to say it was a successful surprise based on several posts Brittany shared on Instagram afterwards.
First, the mom of two shared a photo of herself and her husband together holding up shot glasses. "Thank y'all So much for the sweet birthday messages yesterday!" she wrote in the caption. "Last night was one the most fun, unexpected nights ever❣️More pics to come😛"
Brittany then shared a cute photo of herself alongside her two friends Kasi Wicks and Jenna Perdue in front of the Aldean's new backyard pool. "My loves❣️ Thank y'all for helping make my bday so special🙌🏼," she wrote.
The most recent post shared from the night featuring a slideshow of photos, really shows just how surprised Brittany was. The first picture included shows Brittany on the ground in total shock as friends smiled and clapped around her.
"This is what you call pure happiness🙌🏼 (I literally fell out haha)," she said. "I am the hardest person to surprise because I'm nosey as hell, LOL, but my man and friends pulled off the most amazing performance for my birthday🎉"
She added, "I got my very own Dolly and Beyoncé Drag show at home💃🏼💃🏽❣️ It was a night I'll never forget‼️💙💜"
Last week, Aldean gave Brittany a birthday shoutout on his Instagram page, sharing a cute selfie of the couple. "Happy birthday to this dime," he wrote in the caption. "My best friend and an amazing mom and wife. Happy bday baby. 33 never looked so good. 😍 #cheers"
It looks like 33 is off to a great start for Brittany! See photos from her birthday celebration below.