Palace Aides Called Meghan Markle 'Duchess Difficult' For Being 'Different'
By Emily Lee
June 24, 2020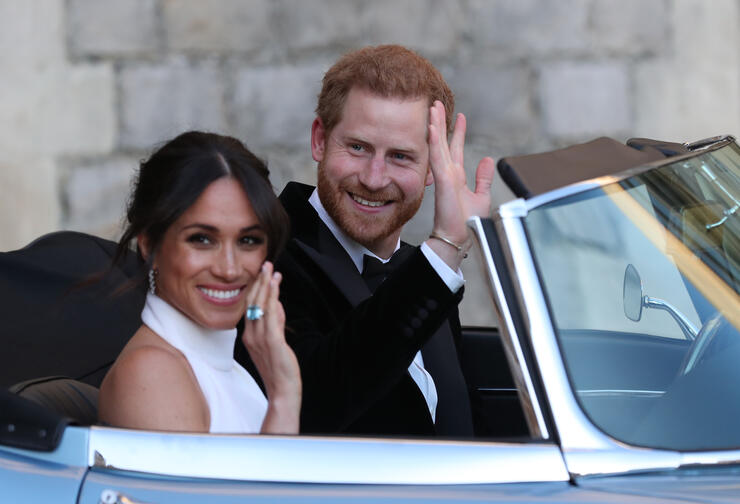 In his new book Kensington Palace: An Intimate Memoir from Queen Mary to Meghan Markle, royal biographer Tom Quinn reports that palace aides were the ones to come up with the now infamous rude nicknames, such as 'Duchess Difficult' and 'Me-Gain', to describe Meghan Markle, not the British tabloids. After speaking with palace aides while researching his book, Quinn discovered it was Meghan's staff who invented the cruel monikers, which were then eventually printed in the tabloids.
In an interview with Fox News, Quinn revealed Meghan's staff came up with the nicknames because they felt Meghan was "too demanding" for a newcomer in the Royal Family. The staff reportedly wasn't used to being sent work emails as early as 5a.m. or being contacted about work late at night. "It was felt that she was demanding," Quinn told the outlet. "I think Meghan felt, 'I've got to really do this. I've got to show them that I mean business.' I think there's some truth in it, in the problem being that she's so different. And so that inevitably made it more difficult from the outset for her to be accepted fully as part of the Royal Family. And the press is very powerful in Britain."
Quinn believes the tabloid's criticism of Meghan worsened after she publicly spoke out their mistreatment of her. In fall of 2019, Meghan spoke about how the constant scrutiny was affecting her in an ITV documentary. "I had no idea," she told Tom Bradbury. "Which probably sounds difficult to understand here, but when I first met my now-husband, my friends were really happy because I was so happy, but my British friends said to me, 'I'm sure he's great, but you shouldn't do it because the British tabloids will destroy your life.'"
The reason Quinn believes Meghan's decision to stand up for herself intensified the scrutiny she was under is because royals tend to follow one unspoken rule when it comes to the press: never complain, never explain. "She should never try to explain herself," Quinn told Fox News. "It just doesn't work. Meghan constantly said, 'All I want for the press is to be fair.' Well, that's so naive. That's not what the press does. They're not interested in being fair. The press is just interested in stirring up some fun. It can be painful."
Despite their tumultuous first few years of marriage, Prince Harry and Meghan are reportedly closer than ever. "I think Harry has tried to be a calming influence," Quinn continued. "But actually, at some level, Meghan works for Harry precisely because she is spiky and feisty. I think he's very sympathetic to Meghan as she struggles with this new role."
Photo: Getty