Cardi B Quits Social Media Over Plagiarism Allegations
By Paris Close
July 1, 2020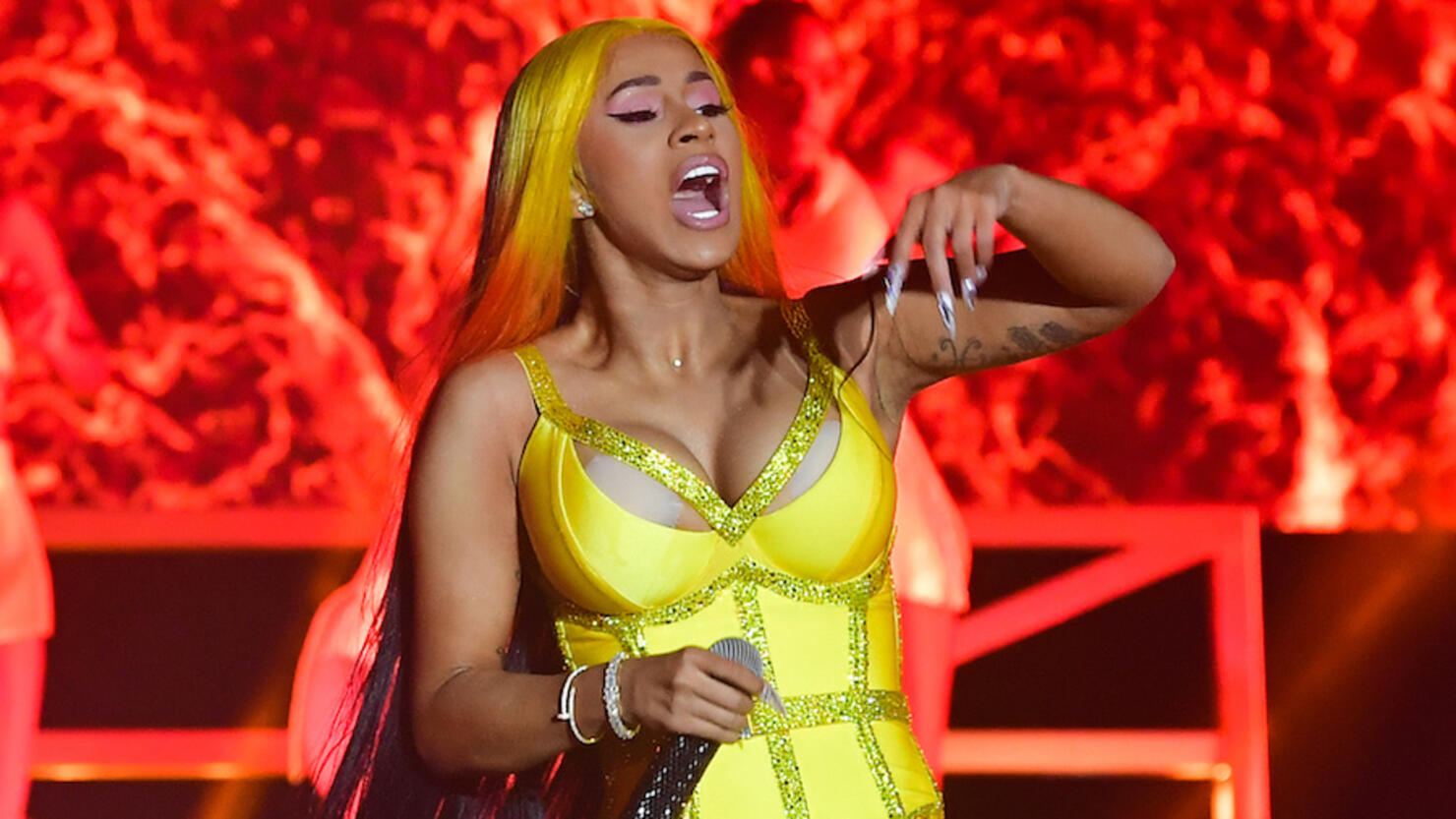 Cardi B has decided to take a break from social media.
On Tuesday (June 30), the "Press" rapper chucked up the deuces after getting into a heated argument with rising femcee Dela Wesst, who accused the Bronx native of jocking her rhymes.
Dela claimed Cardi stole the verses she raps on "Clout," the collab she released in February 2019 with husband Offset. The "Rich on Camera" artist alleged Cardi poached the rhymes she spit on her freestyle of Blueface's "Thotiana" and used them for "Clout."
On the "Glass Slipper" star's Blueface freestyle, she raps, "Them h—s spittin' trash like they Oscar the Grouch/ In London yous a slag and riding the couch."
On multiple clips, Dela points out how Cardi used the same references on "Clout": "B—ches is mad, b—ches is trash/ Oscar the Grouch," Cardi raps. "Seeing me win, they gotta hurt/ Ooh, ooh, ouch/ Said when they see me, what they gon' do?/ B—h, not from the couch."
Rightfully so, Cardi was livid about the accusation. "First of all you weird ass b—h u been trying me for hot minute," Cardi tweeted, before claiming Dela embroiled her daughter, Kulture, into the situation. "You really cross the line when u stalkin my fans page and put this s—t on a pic of me & my kid. So yes that's [why] I'm bringing my kid."
"Second of all you dumb b—h you ranting for day cause you claim I stole lyrics from you on Clout. I wrote this song in Januarryy!" she added. "You show me you did your Clout song in January b—h you might have a chance. I rhyme clout with Oscar the grouch b—h is not farfech it RHYMES! [sic]."
Despite Cardi's tweets, Dela insisted, "Imma say it again, when you start a song in January, it does not mean you finished that song in January."
When it was all said and done, though, Cardi finally had had enough of the drama. "That was fun!" she wrote back. "I'm getting off the internet for a couple days see ya when I see yaaa .....BYEEEETAAAAAAAA."
That was fun! ...I'm getting off the internet for a couple days see ya when I see yaaa .....BYEEEETAAAAAAAA

— iamcardib (@iamcardib) June 30, 2020