Brad Paisley Jokes He 'Got Mugged' During Zoom Call With Friends
By Blake Taylor
July 2, 2020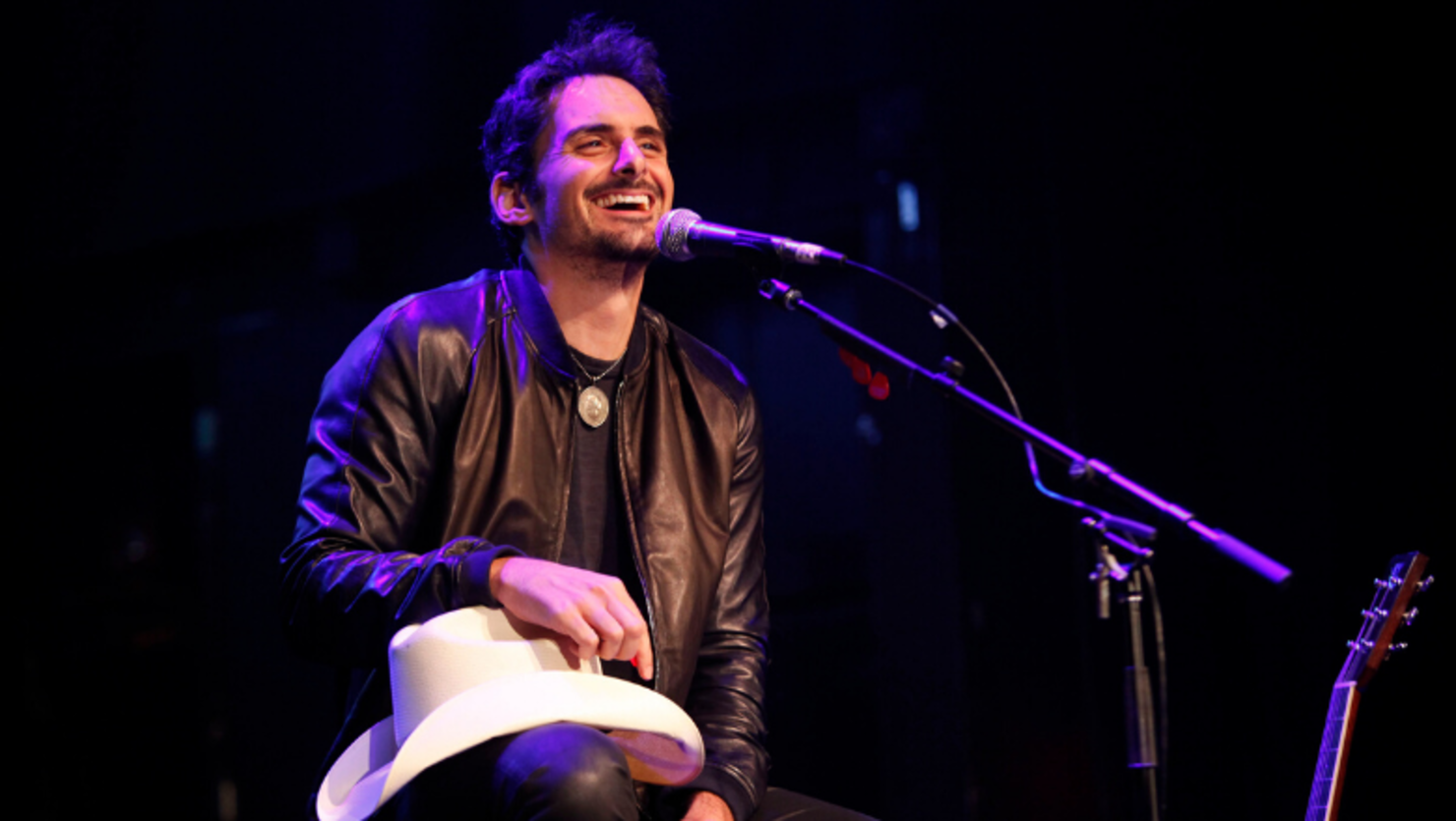 This week, Brad Paisley had a Zoom call with several friends and fellow country music singers and Tim McGraw, Darius Rucker and Jimmie Allen. The country star turned to Instagram to share a short video clip from the call showing his wife, Kimberly Williams-Paisley interrupting to ask for his wallet.
"Can I have your wallet?" Wiliams-Paisley asks her husband. "I don't have it...oh yeah I do," Paisley says as he reaches into his back pocket.
The guys on the call overhear the couple's interaction and immediately respond. Allen turns to the camera saying, "Did she say 'can I have your wallet?'" McGraw and Rucker shake their heads confirming that's also what they heard. As everyone starts laughing, Williams-Paisley peaks her head around the corner and waves to the camera so everyone can see her.
"I was zooming with my friends and I got mugged," Paisley joked in his caption, adding, "Watch. Report if found. @thetimmcgraw @dariusrucker @jimmieallen #stopthief #notsafeanywhereanymore @kimberlywilliamspaisley."
Watch the hilarious clip below.
Paisley is preparing for his big return to stage next weekend. The "No I In Beer" singer will perform a series of nine socially distanced drive-in concerts dubbed "Live From The Drive-In."
The shows are scheduled for July 10-12 in three locations including Nashville, Tennessee, Indianapolis, Indiana, and St. Louis, Missouri. Paisley will be joined by Rucker and Jon Pardi for his Nashville show. Additionally, rapper Nelly, Pink Floyd tribute band El Monstero and cover band Yacht Rock Revue are also included in the lineup.
"I'm very excited to do this because I wanted to make sure, if we were going to do anything like this, that they had the important stuff worked out," Paisley shared with the Associated Press. "My goal would be not to spread this virus to one person. There should be no spread from this. That's key. I just don't think it's worth doing shows if we're putting people at risk."
"The idea that we're outdoors is a great thing," Paisley adds. "I just think it's a fun way to watch a concert anyway. It'd be fun if there wasn't a virus."
See further details on the forthcoming drive-in concert here.