Pregnant Lea Michele Reemerges For First Time Amid 'Mean Girl' Accusations
By Hayden Brooks
July 2, 2020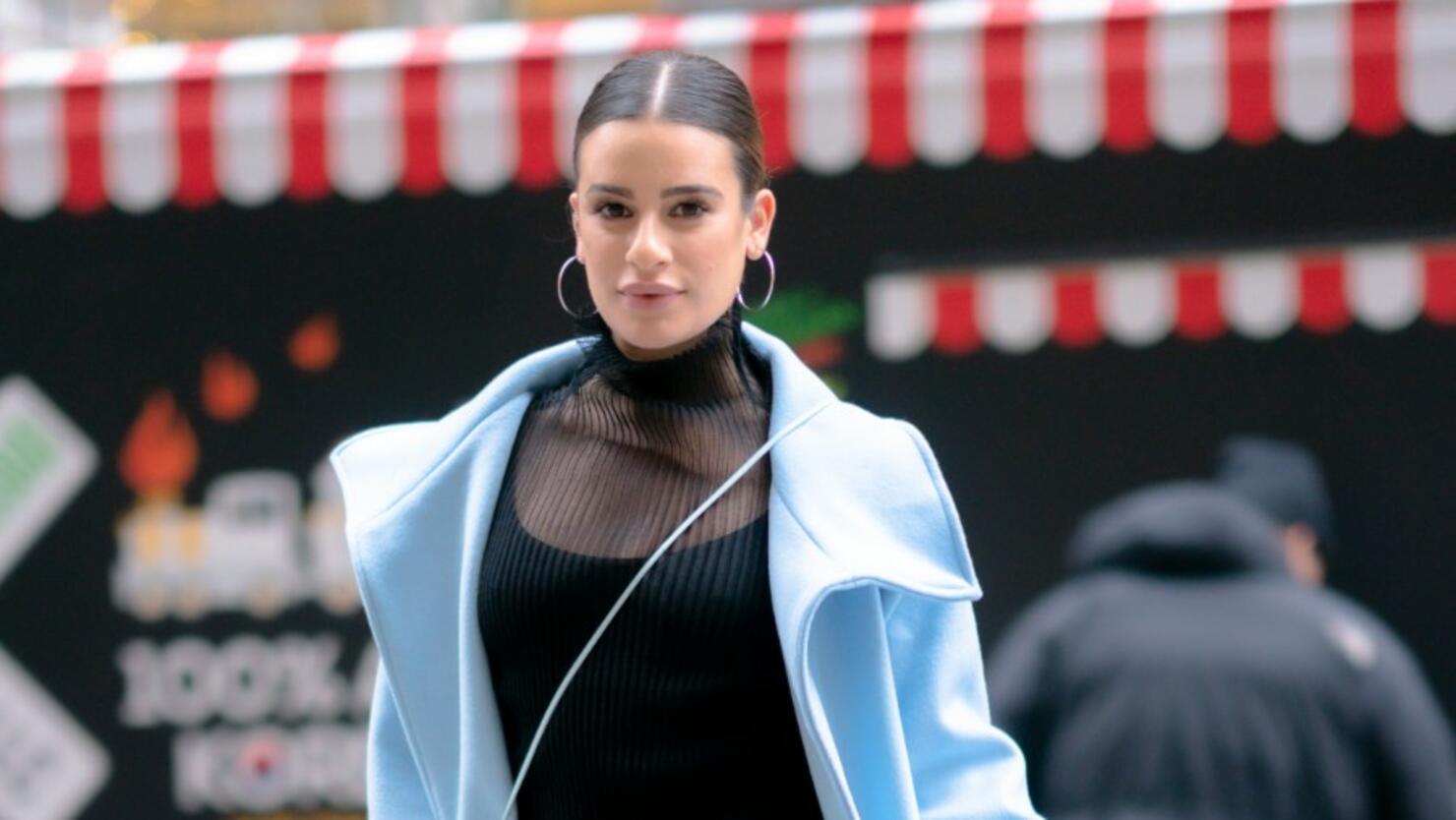 Lea Michele might not be doing so well when it comes to her public image, but the Glee alum seemed to be enjoying the fresh air during a recent walk in Los Angeles, her first public appearance since former colleagues have come forth to speak about her "mean girl" behavior.
In photos obtained by The Daily Mail, the pregnant actress/singer, 33, could be seen walking hand-in-hand with her husband, Sandy Reich, with her belly bump on full display. Wearing a black crop top and maternity leggings, the star held onto her stomach as she rocked a make-up free look to pair with Reich's casual attire. Click here to see the photos!
Michele's paparazzi photos arrive on the heels of another co-star's testimonial about working with the star. During his recent appearance on the Behind The Velvet Rope with David Yontef podcast, Craig Ramsay, who was on Broadway with the star during Fiddler on the Roof in the early 2000s, went in on Michele, letting listeners know his exact feelings about his time with her.
"I just didn't want to hear Lea Michele's name in this interview," he declared. "At all! I think she's a despicable, horrible human being. I think she has lost touch with reality. We were in Fiddler together. Rosie [O'Donnell] is awesome. I still talk – she is a huge mentor and I respect her – how she has been able to survive and thrive with all the nonsense that was tossed at her. As far as Lea Michele is concerned, I think she is one of the most entitled people I have ever come across in this business!"
"I was there when she got the call of, 'I got Glee,' and I think the entitlement just came over her body. She was possessed with this and from that moment on — cause she moved to L.A. the same moment I did from New York — and I cared for her greatly, but the amount of entitlement… I have never seen the likes of it, especially Broadways. You can't mess with Broadway. You can get a reputation very quick if you don't respect where you come from," he continued.