Pearl Jam Encourage Voter Registration On 4th Of July
By Katrina Nattress
July 5, 2020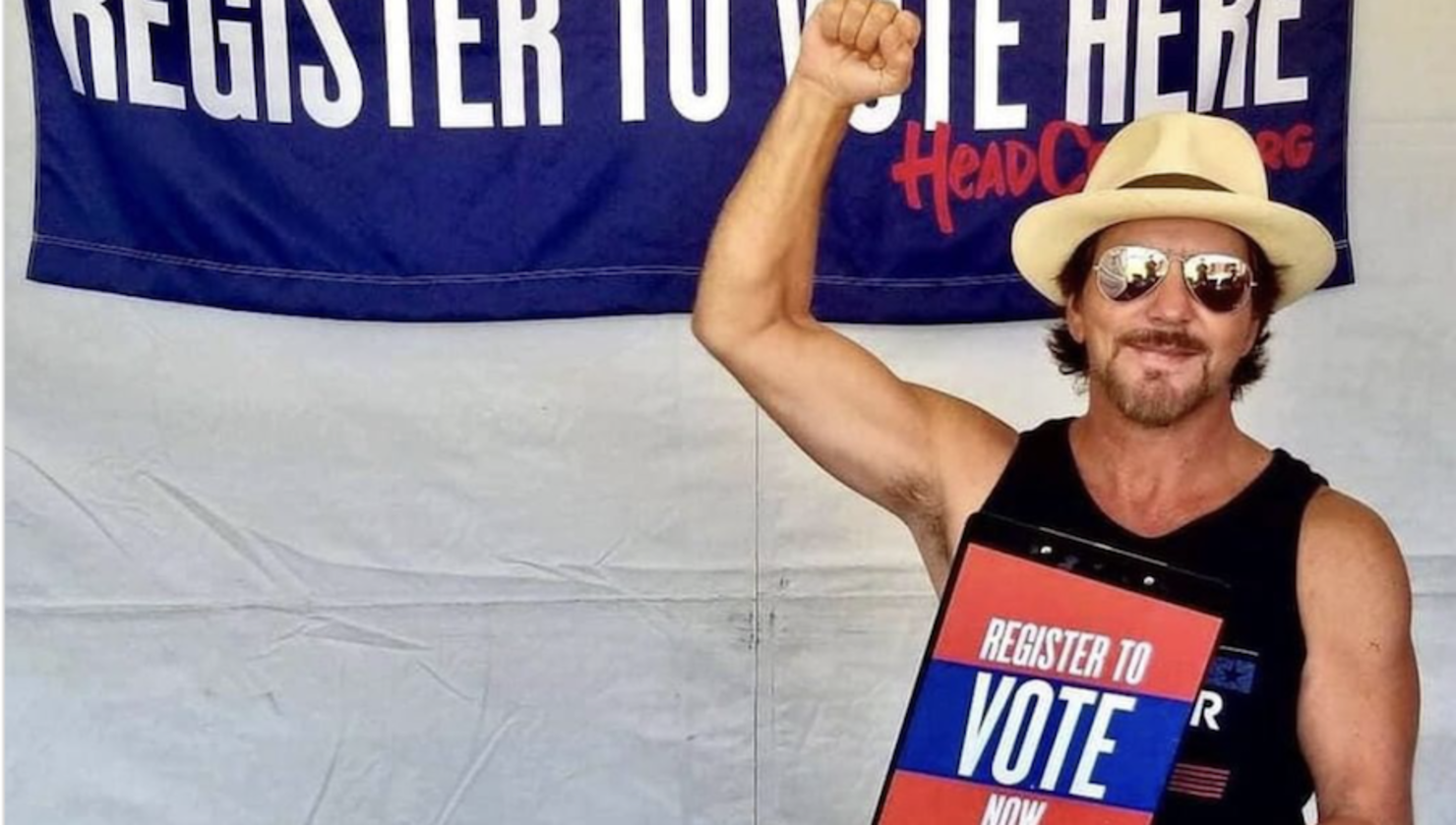 On Saturday (July 4), Pearl Jam celebrated America's birthday by encouraging their fans to register to vote. The band took to Instagram with the important message (alongside a great picture of frontman Eddie Vedder pumping his fist in the air).
"Today celebrates the work of young people 244 years ago who fought for a revolution to bring about a new nation founded on participation in government," the message reads.
"Today, we are again at a crossroads with a new generation of young people bringing us towards a more perfect union of equality and representation. This 4th of July, we all have the opportunity to exercise our right to participate."
They included a link to HeadCount in their bio, to make it simple for fans to register. Because really, what's more patriotic than voting? See Pearl Jam's post below.