Cardi B Gives Offset A Digital Lap Dance In X-Rated Tik Tok
By Peyton Blakemore
July 6, 2020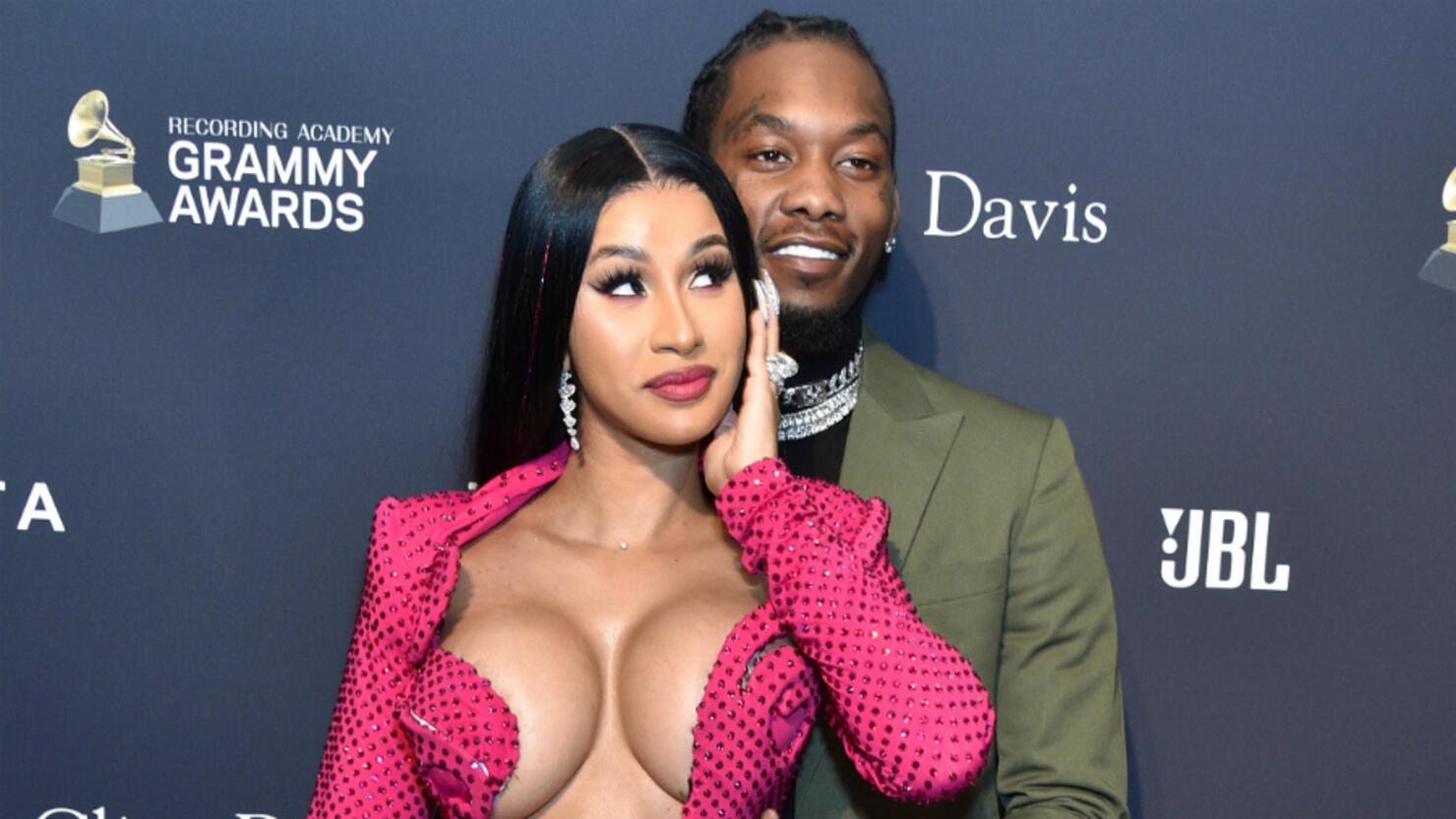 Cardi B has officially hopped on the Tik Tok bandwagon.
On Sunday (July 6), the "Press" rapper took to Instagram to share what she called her "first" TikTok video — she previously used the platform to battle her husband Offset in a rap challenge — and in Cardi B fashion, it was both hilarious and extremely NSFW (not safe for work).
"B*tch I done did my first TikTok 😂😩😩," she captioned a video of her dancing seductively to Rasheeda's "Marry Me" — a beloved track on Tik Tok — as photos of Offset appeared in the background.
While Cardi didn't upload the video to her official Tik Tok account, those on Instagram, where she shared the clip, couldn't get enough of it, including the track's originator, Rasheeda, who praised Cardi for using "Marry Me" for her Tik Tok comeback. "You are absolutely crazyyyyyy ❤️❤️❤️ this 🙌🏽🙌🏽🙌🏽🙌🏽 made my day!!" the Love & Hip Hop: Atlanta star commented.
Cardi's Tik Tok video comes just days after she was accused of plagiarizing her rap bars. As fans know, rising rapper Dela West accused the Bronx native of stealing her rhymes for her verse on "Clout," the collab Cardi released in February 2019 with Offset, and her freestyle on Blueface's "Thotiana."
Cardi vehemently denied the claims, writing on Twitter, "First of all you weird ass b*tch u been trying me for hot minute. You really cross the line when u stalkin my fans page and put this sh(t on a pic of me & my kid. So yes that's [why] I'm bringing my kid."
"Second of all you dumb b*tch you ranting for day cause you claim I stole lyrics from you on Clout. I wrote this song in Januarryy!" she added. "You show me you did your Clout song in January b*tch you might have a chance. I rhyme clout with Oscar the grouch b*tch is not farfech it RHYMES! [sic]."
Photo: Getty Images