Carrie Underwood, Brad Paisley And More Remember Charlie Daniels
By Blake Taylor
July 6, 2020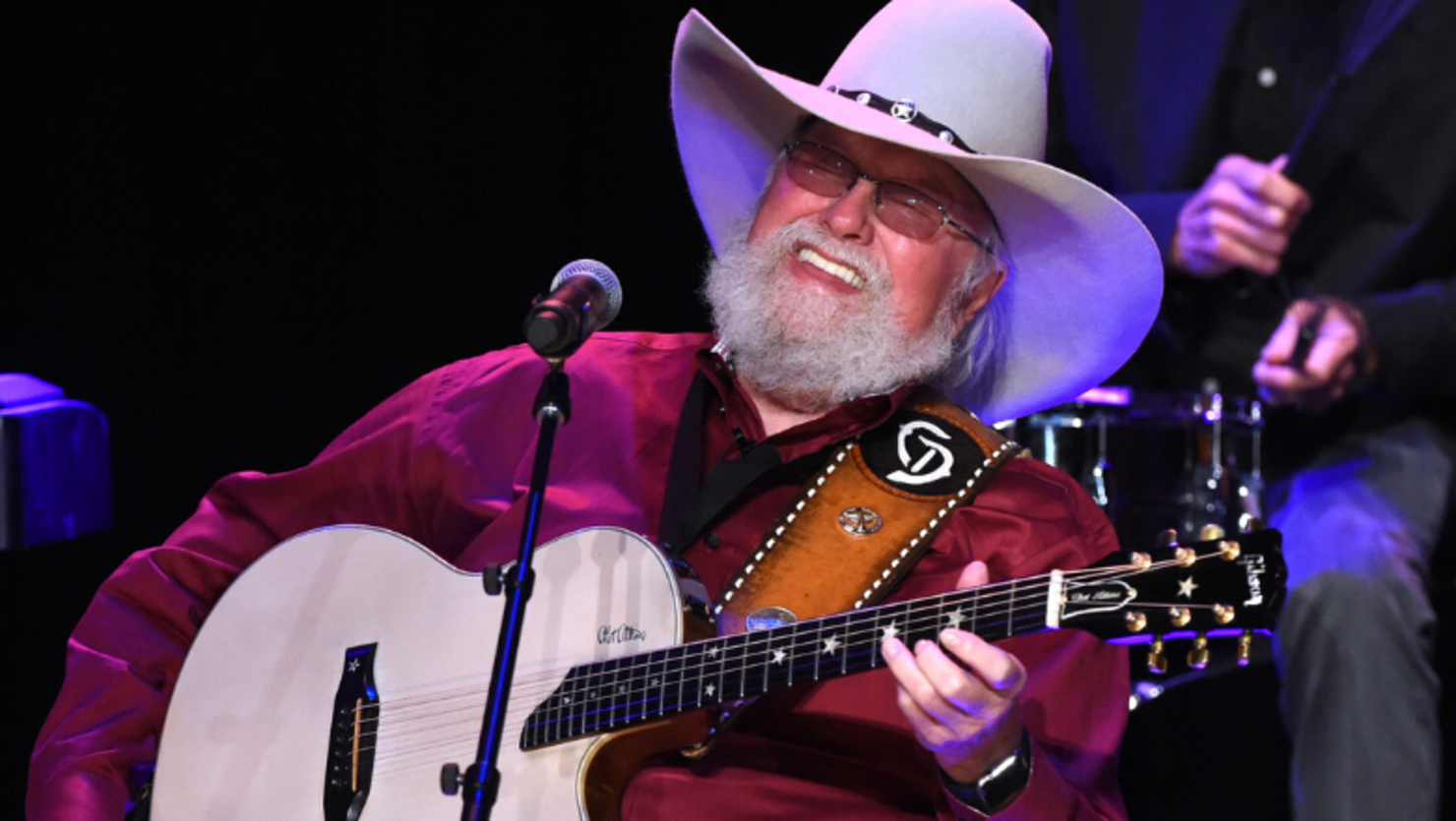 On Monday, July 6, country music icon, Charlie Daniels died at the age of 83 after suffering a hemorrhagic stroke. As the news of Daniels' death spread, the country music community turned to social media to remember the legend.
"Lost an amazing man and entertainer today. Rest In Peace, Charlie Daniels," Darius Rucker captioned a photo of himself smiling for a photo with Daniels. Carrie Underwood also shared a picture on Instagram of herself on stage singing alongside Daniels and Brad Paisley. She wrote, "I'm sad for the world and for his family...but I'm smiling a little because the angel band in Heaven just got themselves one heck of a fiddle player...see you again, one day, sweet Charlie Daniels. ❤️❤️❤️"
Paisley also honored the country icon sharing a piece he wrote for Daniels' biography, Never Look at Empty Seats. In the caption he says the words "ring even more true now," adding, "I'm so sad he's gone. We have so many memories together, and I am so blessed to have known him."
The quote on the memoir reads: "A tale of hard work, musical discovery, and faith, Charlie Daniels's journey has been one of a kind. Equal parts rebel-rouser and apostle, it's no small coincidence he launched his career by beating the Devil with a fiddle in hand. I love this man, the things he stands for, and his music. What a story."
Chris Janson remembers Daniels as "A true Country Gentleman." He says, "Gonna miss him big time. Won't ever forget the last phone call I got from him. No doubt he's in heaven today. May God Bless my fellow @Opry member, Charlie Daniels."
More posts from the country community remembering the country icon Charlie Daniels can be seen below.
The country music flag is flying at half mast today. RIP Charlie Daniels.

— Luke Combs 🎤 (@lukecombs) July 6, 2020
Charlie Daniels was the nicest country artist I've ever had the chance to spend moments around. His music and talent speaks for itself, but boys and girls it's the legacy you leave behind and your character. It doesn't get better than Charlie Daniels. Rest In Peace Charlie. 😢

— Jake Owen (@jakeowen) July 6, 2020