Nandi Bushell, 10-Year-Old Prodigy, Covers Muse's 'Hysteria'
By Katrina Nattress
July 8, 2020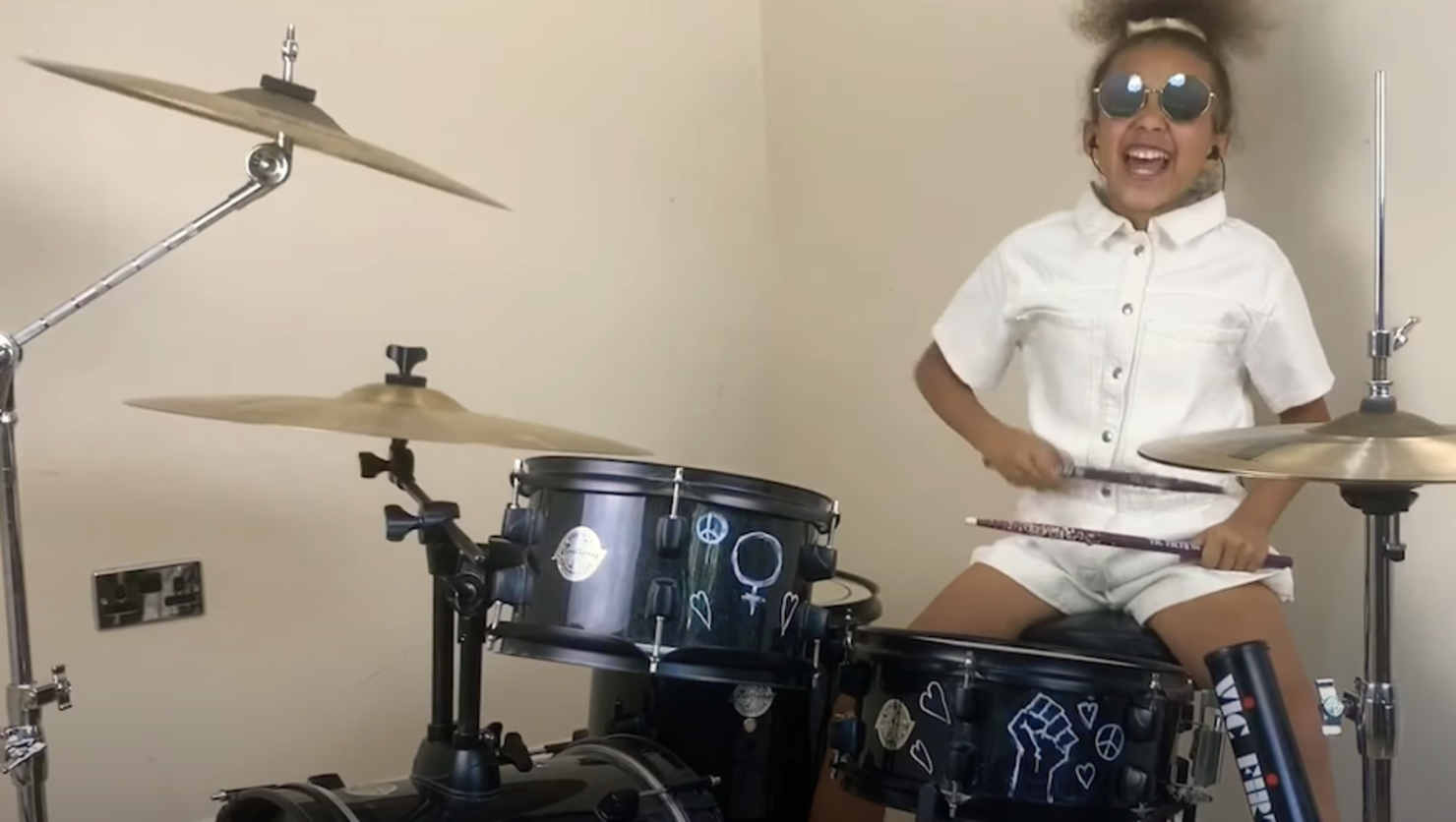 The more we watch Nandi Bushell play, the more we're in awe. She's 10 years old and already a better musician than most people strive for their whole lives. She's flawlessly covered Nirvana and Rage Against The Machine (just to name a couple bands she's into). Just last week, she discovered Muse and is already shredding their songs on drums. Bushell recently uploaded a cover of "Hysteria" on drums.
"I discovered @muse this week! Yes! So so so good! I really love the rocking bass and disco beats! Loving 'Hysteria'" she captioned a video on Instagram, which got the attention of Muse's drummer Dom Howard.
"Yes!! Excellent work @nandi_bushell⚡️" he commented on the post. "You've made me realise I really need to work on my stick spinning chops!! 🤘🏼🥁🤘🏼"
The band also shared the young girl's cover on their own page, calling the performance "Incredible!!"
Watch Bushell cover Muse's "Hysteria" below.
Bushell recently received the surprise of a lifetime when RATM guitarist Tom Morello gifted her his signature Fender Stratocaster, along with a video message.
"Hey Nandi, I'd like you to have this guitar as a gift from me to you because you rock so great, and to see someone rocking so great who is so young, it really gives me hope for the future," he said. "I didn't start playing guitar until I was 17 years old, so you are way, super-far ahead of me, and I look forward to hearing a lot more of your music in the future. You've got a lot of soul, and here's a little Soul Power to go with it. Keep it up!"
Photo: YouTube