The U.S. Is Running Low On Protective Gear For Medical Workers Again
By Eliot Hill
July 7, 2020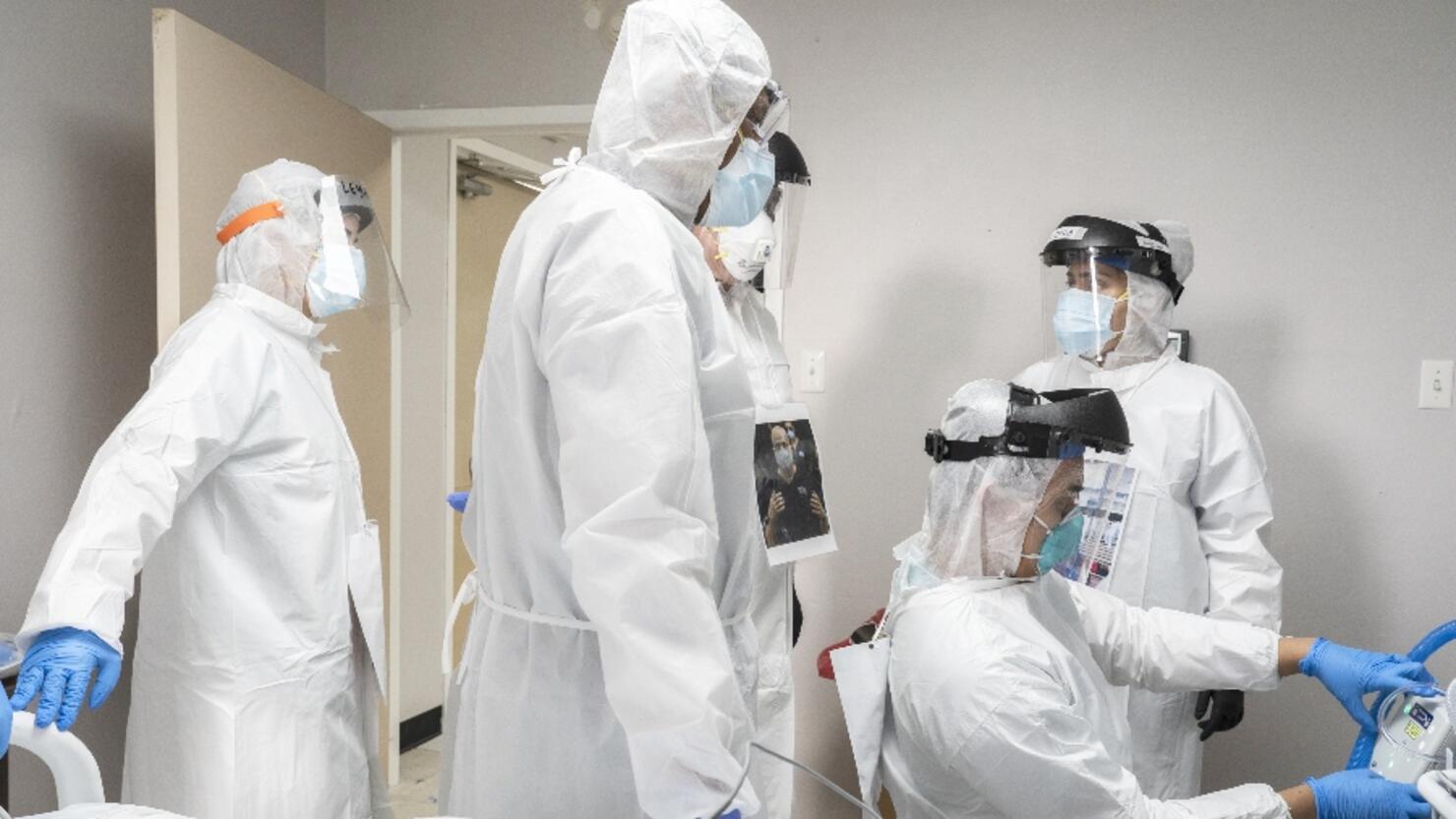 With the coronavirus spreading rapidly in the United States, medical workers are once again facing a short supply of protective gear like masks and gowns.
The Federal Emergency Management Agency (FEMA) had previously distributed 74 million N95 masks and 66 million pairs of gloves and other gear to hospitals across the nation and supplies are once again running low.
As reported by the Associated Press, nurse unions and doctors associations are worried about the lack of protective gear as more patients are admitted to hospitals. 
"We're five months into this and there are still shortages of gowns, hair covers, shoe covers, masks, N95 masks," Deborah Burger, president of National Nurses United told AP. "They're being doled out, and we're still being told to reuse them."
Democratic members of Congress are currently in the midst of asking the Trump Administration "to devise a national strategy to acquire and distribute gear in anticipation of the crisis worsening into the fall."
Previously, at the start of the spread of COVID-19 this spring, medical workers were in short supply of items like hair covers, N95 masks, and gowns and had to either reuse items or look to other ways to protect themselves with household items such as garbage bags. 
AP also reported that The American Medical Association has corresponded with Vice President Mike Pence, FEMA, and Congress members to put a "national strategy to buy and allocate gear" in place.
The news outlet also reported, "Rear Adm. John Polowczyk, who is in charge of coronavirus-related supplies for the White House, told Congress last week that more than one-fourth of the states have less than a 30-day supply" of PPE gear.
Photo: Getty Images