Kid Cudi Announces New Eminem Collab With Help From His Adorable Daughter
By Hayden Brooks
July 9, 2020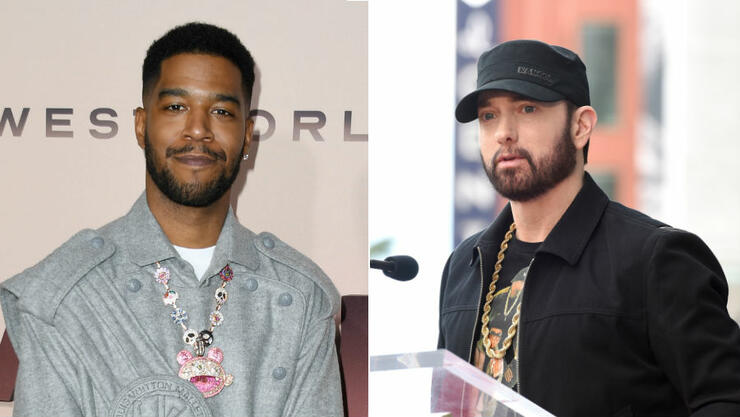 Kid Cudi and Eminem have a new collaboration lined up for Friday (July 10) and the former announced the team-up with some help from his adorable daughter.
On Wednesday (July 8), the rapper's daughter, Vada Wamwene Mescudi, appeared on his social media to break the big news. "Hi! It's Vada, I'm here to say that my daddy's new single, 'The Adventures of Moon Man and Slim Shady,' is coming on Friday! Check it out," she told followers with a smile. Fans of Cudi have been eager for confirmation of an all-star collaboration after the rapper shared a cryptic tweet in May. "Rap God. Help!" Cudi tweeted at Slim Shady. Afterward, Em said that he didn't even know about the tweet, but they clearly were able to link up, or at least send each other verses amid the COVID-19 pandemic.
Word of Cudi's upcoming single comes after an exciting year thus far. Back in May, he achieved his first No. 1 single of his career with his Travis Scott collaboration, "The Scotts." In addition to the collab, he recently previewed an animated show with Kanye West, which lifts from their 2018 LP, Kids See Ghost. Directed by Japanese artist Takashi Murakami, the show sees characters Kanye Bear and Kid Fox go on an adventure.