Country Legend Charlie Daniels Honored At Memorial Service
By Blake Taylor
July 10, 2020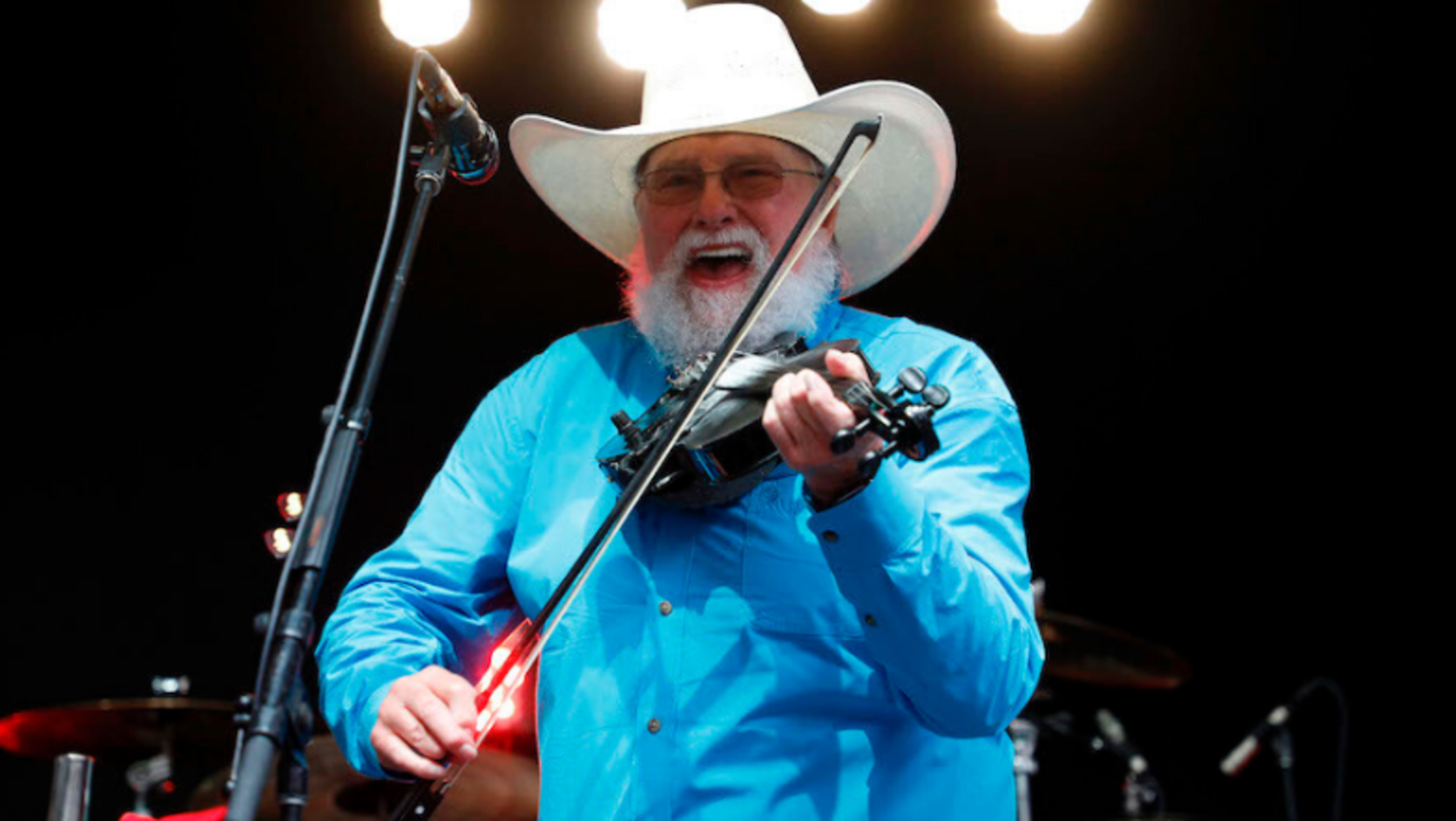 Country Music Hall of Fame musician, Charlie Daniels, received military honors at a memorial service in Tennessee on Wednesday night (July 8).
The country music icon died on Monday morning (July 6) at Summit Medical Center in Hermitage, Tennessee at the age of 83. A statement from his publicist says he suffered a hemorrhagic stroke, which resulted in his death.
Daniels was an honorary brigadier general in the Tennessee State Guard and founded the Charlie and Hazel Daniels Veterans and Military Family Center at Middle Tennessee State University, officials for the school said.
Tennessee's adjutant general, Army Maj. Gen. Jeff Holmes, was joined by the university's president and senior adviser for veterans and leadership initiatives to render the military honors at the outdoor service at Mount Juliet funeral home, Fox News reports.
The ceremony started with a flyover of Army Blackhawk helicopters. Later on, Holmes and university representatives presented American flags to Daniels wife, Hazel and son Charlie Daniels Jr.
Daniels' longtime friend and fellow country singer, Trace Adkins, also performed during the ceremony. The day following the memorial, Adkins shared a heartfelt tweet, remembering his "great" friend.
"I've known a lot of good men in my life, I still know a lot of good men but when you talk about great men the list is short," he tweeted on Thursday (July 9). "But Charlie Daniels was on that list for me."
Additionally, former Arkansas Gov. Mike Huckabee delivered remarks at the memorial.
Daniels, born on October 28, 1936, was known for his contributions to Southern rock, country and bluegrass. The Charlie Daniels Band has long populated the radio with hit songs including his signature song, "The Devil Went Down To Georgia."
Over the course of his career, Daniels has received numerous accolades. He joined the Grand Ole Opry in 2008, and was inducted into the Country Music Hall of Fame in 2016.
Additionally, Daniels was dedicated to helping causes close to his heart. In 2014 he and his manager David Corlew founded The Journey Home Project to help veterans of the United States Armed Forces.
In lieu of flowers, Daniels' family is asking fans to donate to the Journey Home Project. Donations can be made online or by mail (17060 Central Pike, Lebanon, TN 37090) and floral arrangements can be sent to Sellars Funeral Home.
Photo: Getty Images