Katy Perry Delivers 'Energizing Hopefulness' On New Track 'Smile'
By Hayden Brooks
July 10, 2020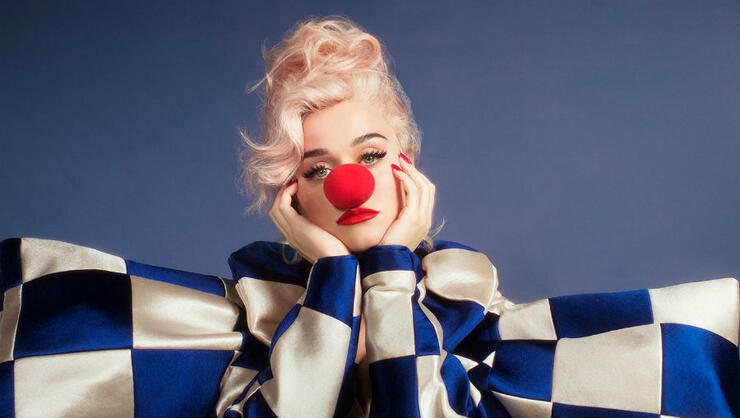 Katy Perry has found happiness once again.
On "Smile," the latest track to be released from her new album of the same name, the pop star declares her joy after working on some self-growth. Friday (July 10) saw the release of the peppy three-minute cut, which features production from Oligee & Josh Abraham, and seems to lift a page from her 2013's single, "This Is How We Do." "Yeah, I'm thankful/ Scratch that, baby, I'm grateful/ Gotta say it's really been a while/ But now I got back that smile (C'mon, smile, woo)," she sings on the hook to the track.
"Smile" follows the release of her ballad, "Daises," which also received a special dance remix during her appearance on our "Can't Cancel Pride" benefit concert in mid-June.
Over on Twitter, Perry spoke about the title track to her sixth studio album dropping August 14. "I wrote the title track from the album when I was coming through one of the darkest periods of my life and had lost my smile. This whole album is my journey towards the light - with stories of resilience, hope, and love," she explained. Meanwhile, in a statement via press release, Perry said that the song is a reminder to how she's overcome obstacles. "When I listen to it now, it's a great reminder that I made it through. It's three minutes of energizing hopefulness," she added.
Smile is currently available for pre-order, along with several merchandise items via her official website.
Photo: Christine Hahn/Capitol Records