Great White Apologizes For ND Concert With No Masks, Social Distancing
By Andrew Magnotta @AndrewMagnotta
July 13, 2020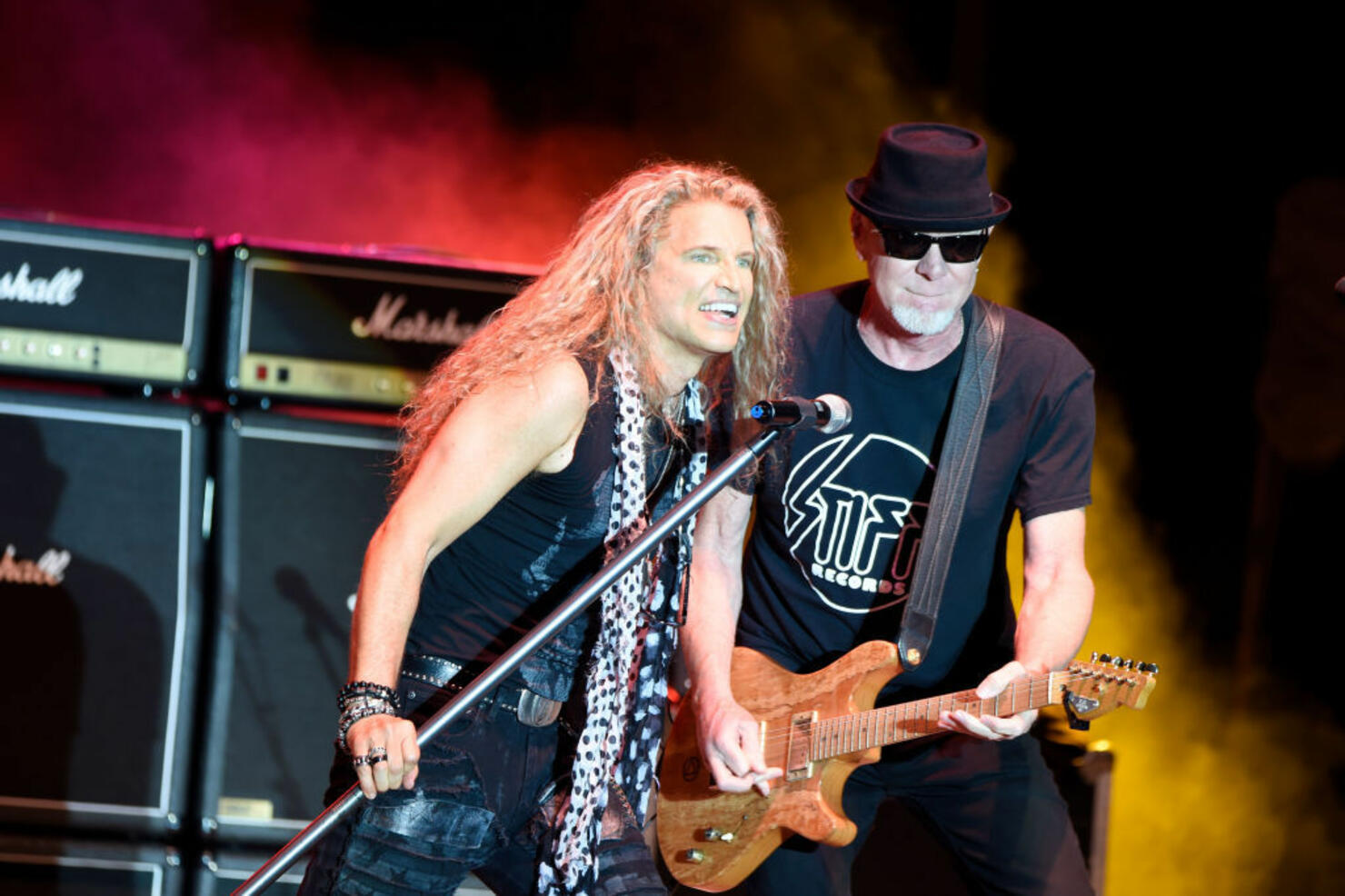 Great White has apologized after prompting outrage with a crowded outdoor concert last week.
The band performed in downtown Dickinson, North Dakota, last Thursday. Photos and videos of the event show people packed tightly in front of the stage, flouting social distancing protocols and mask requirements, prompted by increasing COVID-19 cases throughout the country.
"Great White would like to address our Thursday, July 9, at First on First Dickinson Summer Nights concert in North Dakota," the band wrote in a statement. "We understand that there are some people who are upset that we performed this show, during this trying time. We assure you that we worked with the Promoter. North Dakota's government recommends masks be worn, however, we are not in a position to enforce the laws. We have had the luxury of hindsight and we would like to apologize to those who disagree with our decision to fulfill our contractual agreement."
The band added that the promoter and event staff were "nothing but professional" and assured them that safety precautions were being taken.
"Our intent was simply to perform our gig, outside, in a welcoming, small town," Great White continued. "We value the health and safety of each and every one of our fans, as well as our American and global community. We are far from perfect."
Fans were quick to scold the band via social media, shocked that Great White would risk being linked to unsafe concert conditions again. Despite Great White's late-'80s commercial success, the band is perhaps most famous for a pyrotechnic fire at a 2003 concert in Rhode Island that killed 100 people and injured 230 more.
Event coordinator April Getz told The Dickinson Press that the town's 'First on First' series does not have any COVID-specific restrictions.
"It's one of those things where if people feel comfortable coming down and mixing and mingling, that's their personal choice," Gets said. "We're leaving it up to everybody that chooses to attend."
Active COVID-19 cases in North Dakota are at a record high, surpassing the previous record that was set in May.
The Bismarck Tribune reported Sunday that active cases in the state had tripled over the last three weeks and COVID hospitalizations had doubled from just 10 days prior.
Photo: Getty Images