4 Charged In Murder Of Rapper Pop Smoke
By Paris Close
July 14, 2020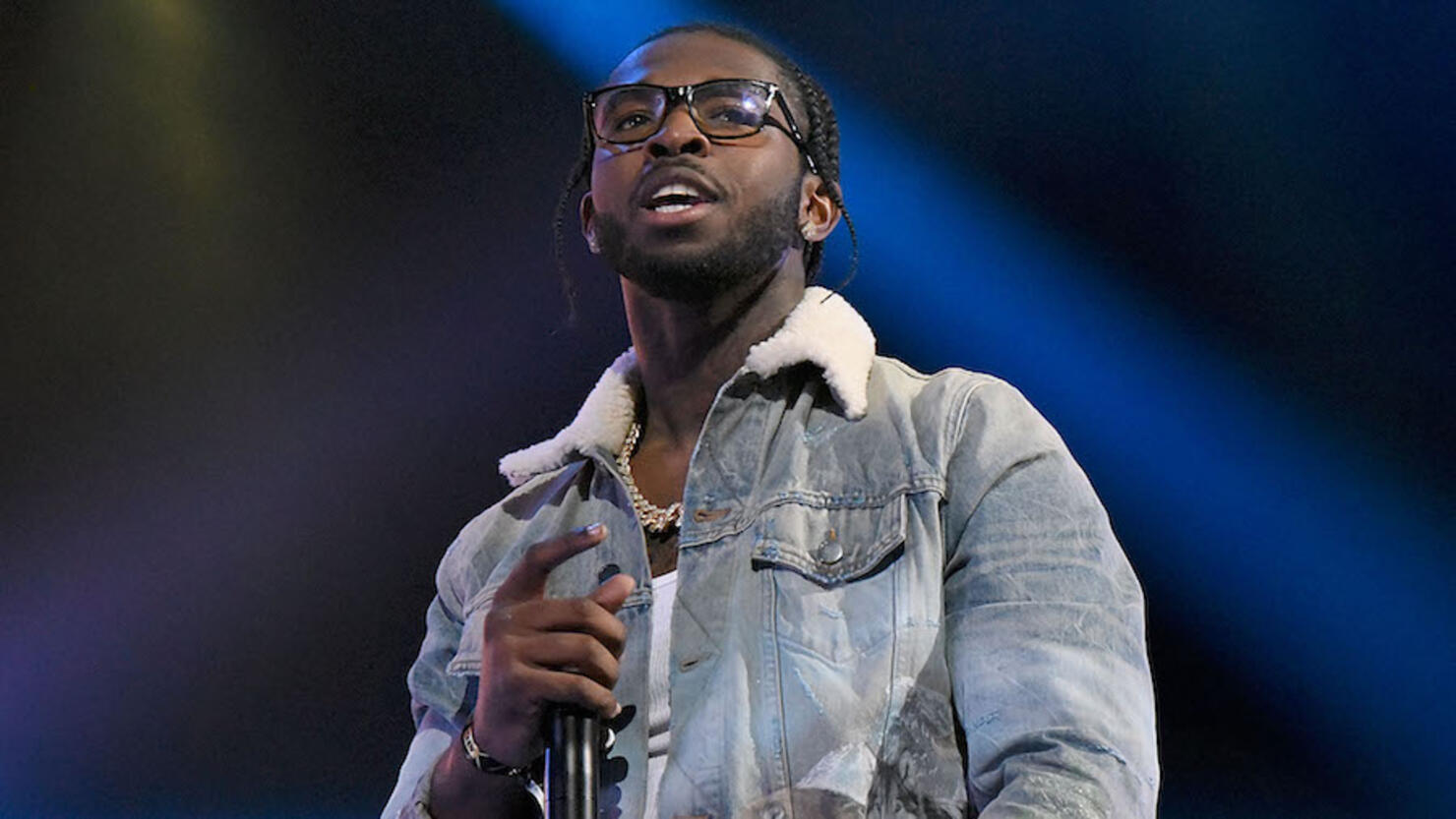 Four people have been charged in the murder of rapper Pop Smoke.
As reported by CBS News, the Los Angeles County District Attorney's Office confirmed suspects Corey Walker, 19, and Keandre Rodgers, 18, have each been charged with the killing of the "Welcome to the Party" rapper, who was shot and killed at his Hollywood Hills home in February. Per the DA's office, Pop's murder was allegedly committed "during the commission of a robbery and a burglary," and the complaint also involves "gang and gun allegations." If convicted, both Walker and Rodgers would be eligible for the death penalty.
In addition, two unidentified minors, ages 17 and 15, were also charged with one count of murder and robbery in juvenile court.
As previously reported, five suspects were arrested in connection to Pop's murder. The suspects were detained by the Los Angeles Police Department after officers served multiple search warrants in the LA area on Thursday (July 9). Still, it's unclear whether the fifth suspect will also be facing charges as yet.
"Early this morning, search and arrest warrants were served in several locations in the city of Los Angeles," an LAPD Media Relations Division spokesperson revealed at the time. "The warrants were all related to the February 19 murder of Bashar Jackson, also known as Pop Smoke. Robbery-Homicide Division has three adult males and two juvenile males in custody. Once they are questioned and completely booked, we will be able to provide the booking information."
As fans know, the "War" musician, 20, was fatally shot at his Hollywood Hills rental on February 19 in what was believed to be a home invasion. However, in the days that transpired after his murder, it was reported that Pop may have been a victim of a targeted hit.
The arrests came a week after Pop's posthumous album, Shoot For The Stars Aim For The Moon, dropped on July 3.
Photo: Getty Images