Garth Brooks And Trisha Yearwood Test Negative For Coronavirus
By Blake Taylor
July 15, 2020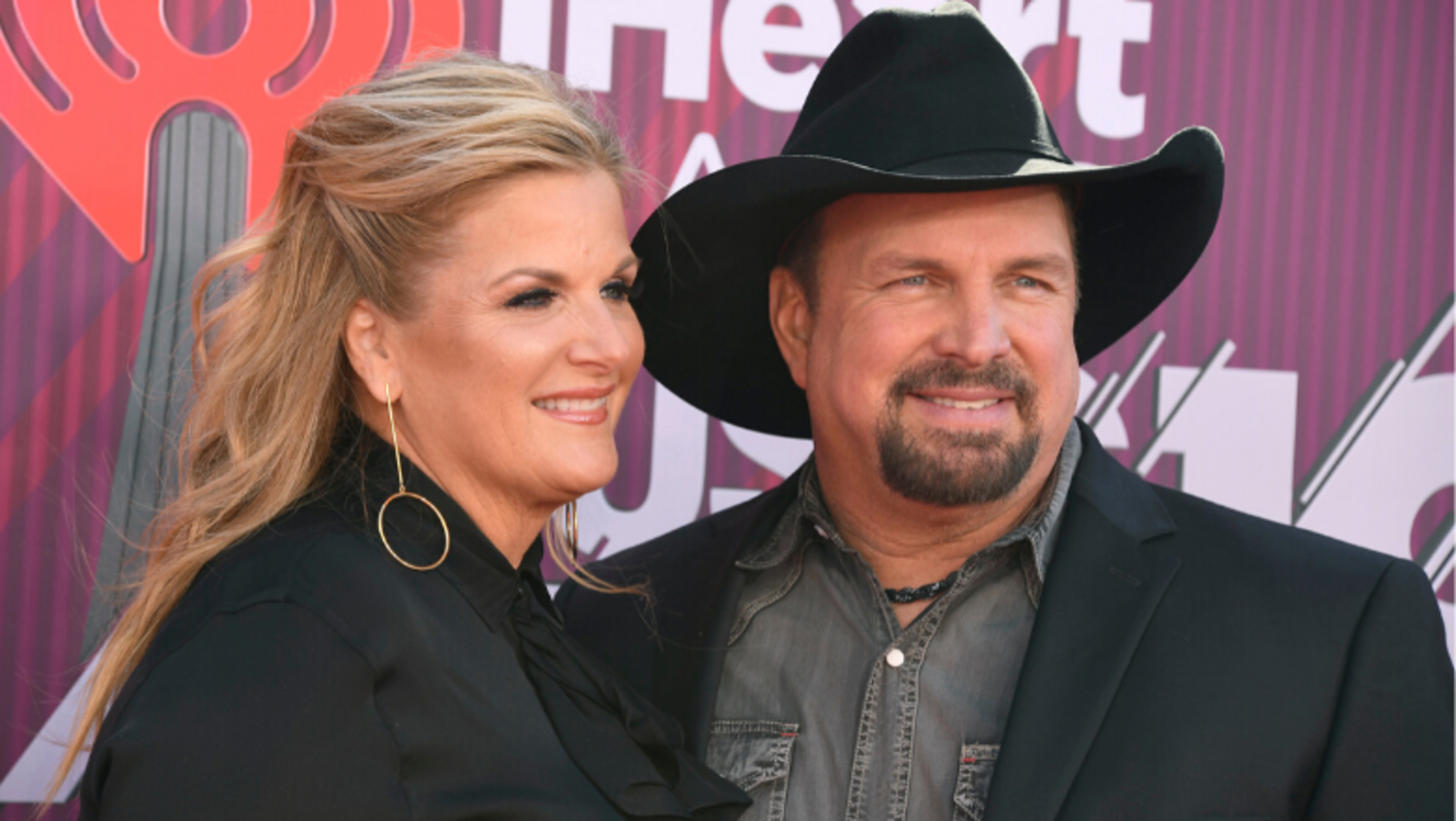 Garth Brooks and Trisha Yearwood are COVID-19 free!
The country superstars previously announced they had been potentially exposed to the novel coronavirus and decided to postpone their Facebook Live concert to self-quarantine.
"While Garth and Trisha are fine, the Garth/Trisha camp has possibly been exposed to the Covid-19 virus," Brooks' publicist shared on July 6. "To be smart about this, they are all quarantining for two weeks and thank everyone for their concern."
A week later, on Monday (July 13), Brooks returned to his weekly Facebook Live, Inside Studio G, where he informed fans that he and Yearwood both tested negative for the virus.
"We all tested. Everybody tested negative, including the possible exposure, which ended up not being a possible exposure…So we're back," Brooks said.
Brooks and Yearwood returned with a livestream show, "#GarthRequestLive2" on Tuesday night (July 14), where they performed songs sent in by fans.
Early on in the coronavirus (COVID-19) pandemic, Brooks and Yearwood hosted a livestream concert from home that brought in more than 5.2 million viewers. The massive amount of fans tuning in caused the website to crash which led to a CBS network special called Garth & Trisha Live!
Brooks also recently put on concert for fans at 300 drive-in theaters around North America. The idea of the show was to give people a way to get out of their house to enjoy music, while also maintaining all the COVID-rules and social distancing guidelines.
"Last night I saw everything about the old days, but it happened right in the middle of the most uncertain times I have known in my life," Brooks captioned a photo of fans watching his performance from a drive-in. He added, "#ThisIsAMERICA 🇺🇸! I can't thank you enough!!! love, g #GarthDriveIn"