All Time Low Explains Why They Released A New Album During The Pandemic
By Lindsey Smith
July 17, 2020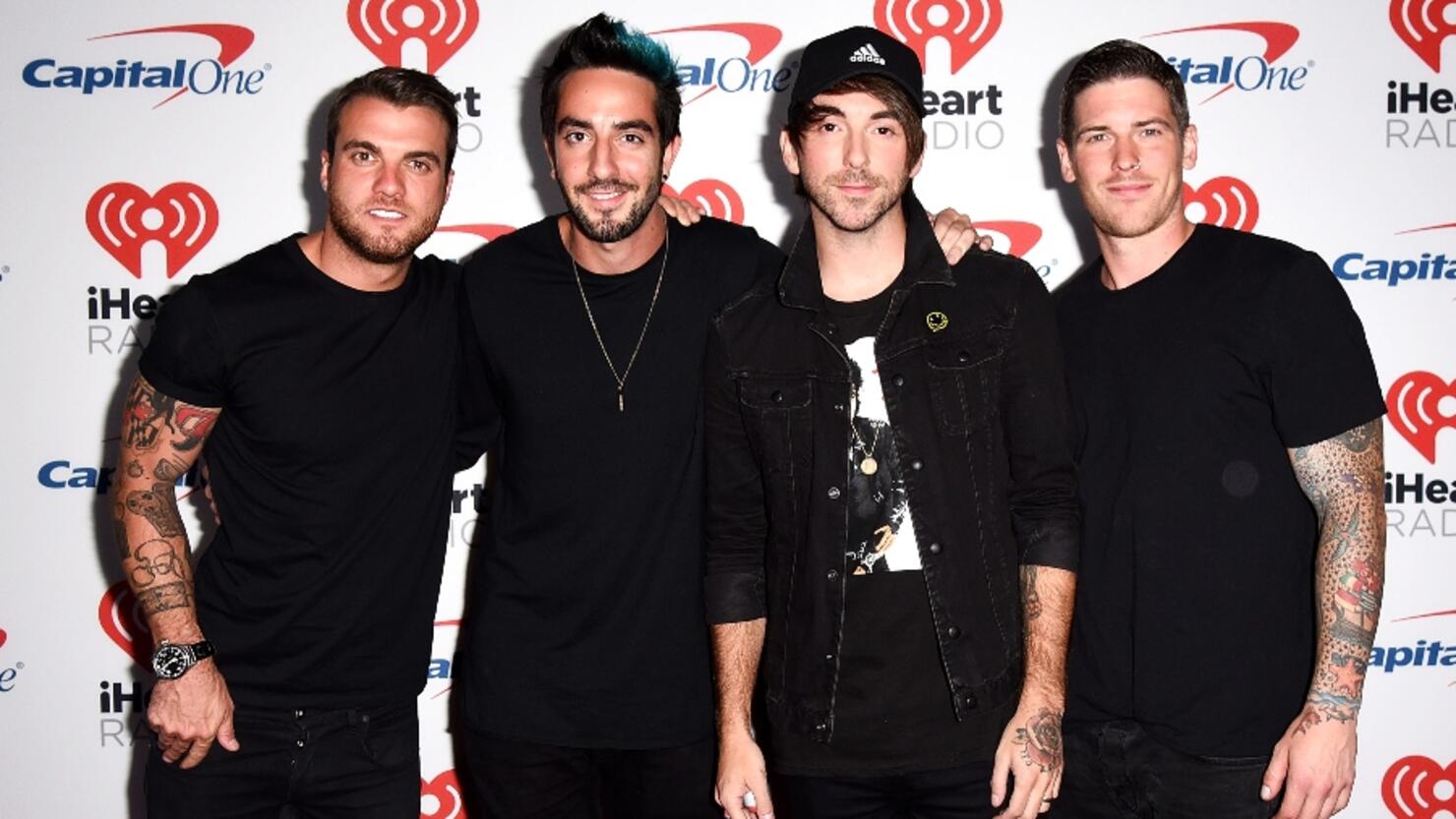 Like many bands, All Time Low started promoting their new album, Wake Up, Sunshine, at the beginning of 2020. 
Things were going well, they had dropped a couple new songs to get fans excited including "Melancholy Kaleidoscope," and "Trouble Is." Then the unthinkable happened: the coronavirus swept across the world. This made many artists rethink their decision to release new music during a worldwide pandemic. 
All Time Low was faced with the decision to either push back their upcoming eighth album or proceed as planned with an April 3rd release.
Alex Gaskarth and Jack Barakat joined Joe Levy for a new interview on iHeartRadio's podcast Inside the Studio: Home Edition to explain why the band decided to continue on with the release of their album and why it mattered so much to get their music out there to eager fans.
"We really just found that the idea of not putting out the music would be doing a disservice to our fans who were ready for it. We had already announced that it was coming out. As this was happening everything was starting to shut down and we had that conversation two weeks out with the label and everything, 'Do we push back? Do we delay this? Do we wait?'" Gaskarth explained. "The more we thought about it the more we thought it would be selling everybody short. This was an album that made us feel really good and really excited and felt kind of therapeutic and cathartic to write it so maybe some of that would shine through in the music for people in a really tough time. We just decided that it was the move to put it out and to let our fans enjoy it and hopefully have it be a safety net in all of this."
Barakat, agreeing with his bandmate, revealed he was happy they made the decision to move forward with the release. 
"Looking back, I am happy we stuck to our guns because we released a song in January and a song in February then March came around, if we would have delayed the record a couple months then those songs and the whole anticipation for the record kind of dies in my opinion," he said. "It was important that we stuck to what we felt in our gut was the best decision and I'm happy we did that because people had something new to listen to throughout all this."
The decision paid off as Wake Up, Sunshine hit the top spot on the Top Rock Albums chart.
You can listen to the guys' full interview on Inside the Studio: Home Edition below.