Soundgarden Drops Tribute Concert Countersuit Against Vicky Cornell
By Katrina Nattress
July 17, 2020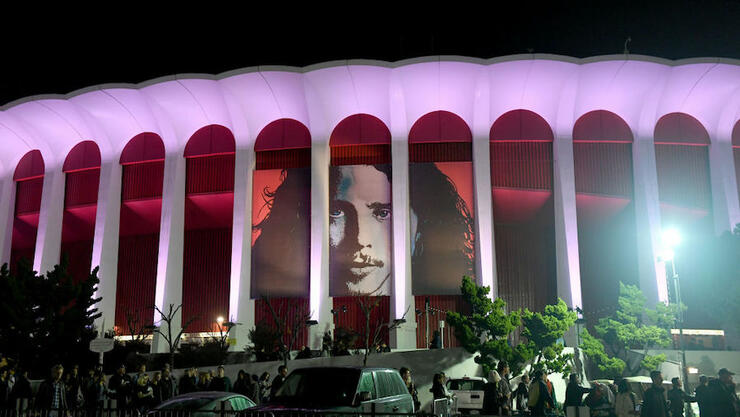 The surviving members of Soundgarden are dropping part of their countersuit again Vicky Cornell, after her legal team threatened sanctions. In May, the band claimed Chris Cornell's widow misused funds from the late singer's 2019 tribute concert I Am The Highway, alleging she used money raised from the benefit for "personal purposes for herself and her family."
Though that part of the counterclaim is no more, the band and Cornell's estate are still battling over the rights of unreleased songs according to Rolling Stone.
"When we threatened Soundgarden with the undisputed facts that their claims concerning Vicky Cornell and the Cornell Charitable Foundation were disgraceful and fabricated by requesting the court sanction them for their appalling conduct, they caved in and agreed to drop their claims," Cornell's lawyer Martin Singer said in a statement to The Hollywood Reporter. "We were looking forward to having the court make Soundgarden and their attorneys accountable for their shameful conduct, but they instead backed off their meritless claims since they knew they would lose the Rule 11 motion, which is used in court to punish and deter parties and their attorneys from pursuing objectively frivolous claims."
The legal debacle began in December 2019, when Cornell sued Soundgarden for allegedly hoarding hundreds of thousands of dollars in royalties.
Photo: Getty Images
Chat About Soundgarden Drops Tribute Concert Countersuit Against Vicky Cornell