Box Car Racer Has An Unreleased Song That 'Probably No One Will Ever Hear'
By Katrina Nattress
July 21, 2020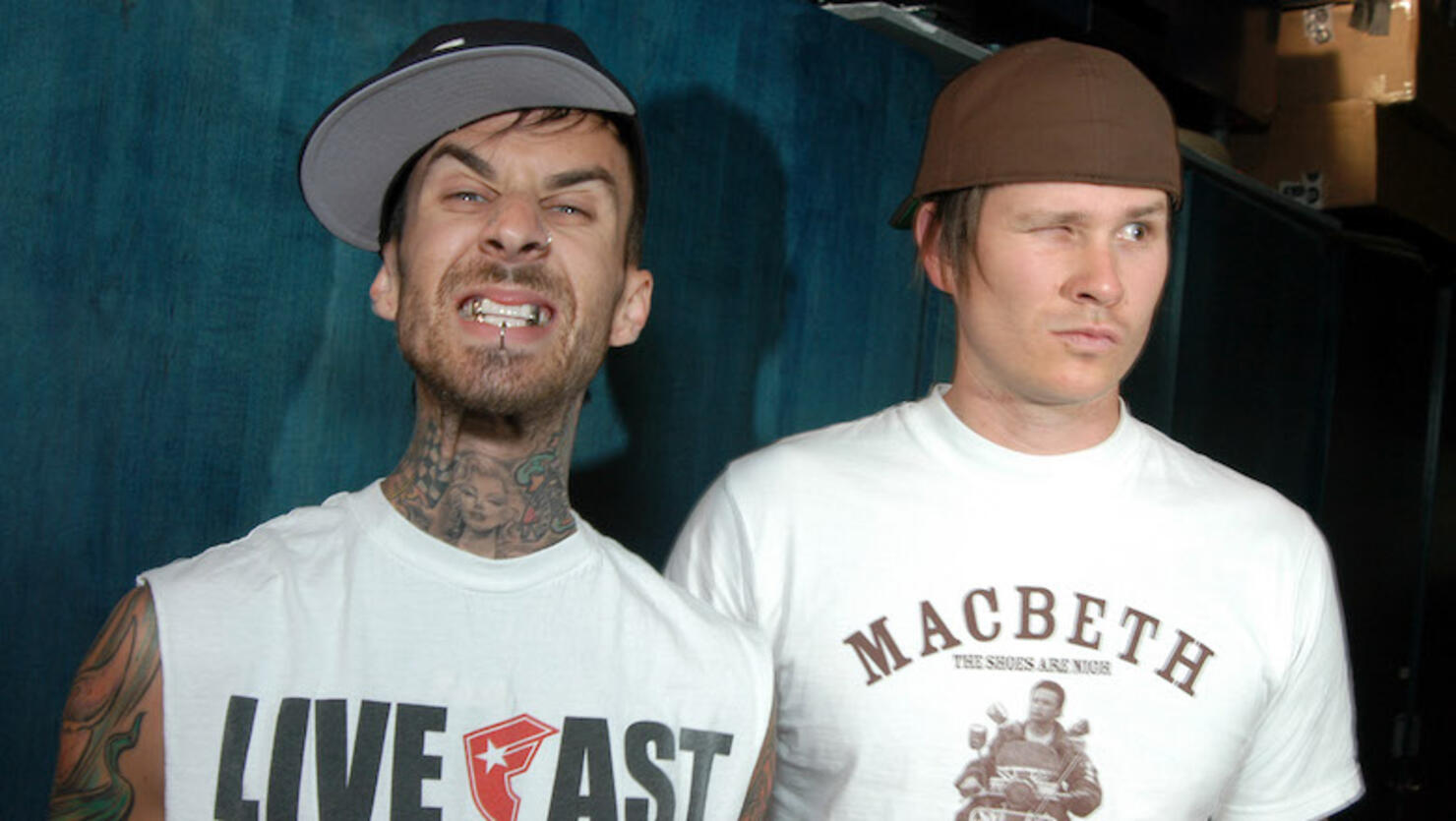 Back in April, Tom DeLonge had us begging for a Box Car Racer reunion when he shared handwritten lyrics to "I Feel So." Now, we're really eager for DeLonge and Travis Barker's blink-182 side project to get back together after the drummer teased an "incredible" unreleased track during a recent interview with MTV.
"Nothing yet," Barker said when asked about DeLonge reuniting with blink. "But I talk to Tom all the time. There's actually an unreleased Box Car [Racer] song that we were almost going to release, but it would just be wrong to troll people and put that out in the world. But, it's incredible and probably no one will ever hear it."
Sigh.
During the same interview, Barker announced that blink was gearing up to release a new EP, which he hopes will "be out by the end of summer." He also gave an update about blink's new song "Quarantine" that he first teased a couple months ago, saying it's "gonna come out really, really soon."
"It'll be a blink favorite," he gushed about the track the band wrote, well, in quarantine. "It'll be like all our fan favorites. It's incredible."
Watch the full interview below.