Travis Barker Opens Up About Nirvana Livestream With Post Malone
By Katrina Nattress
May 26, 2020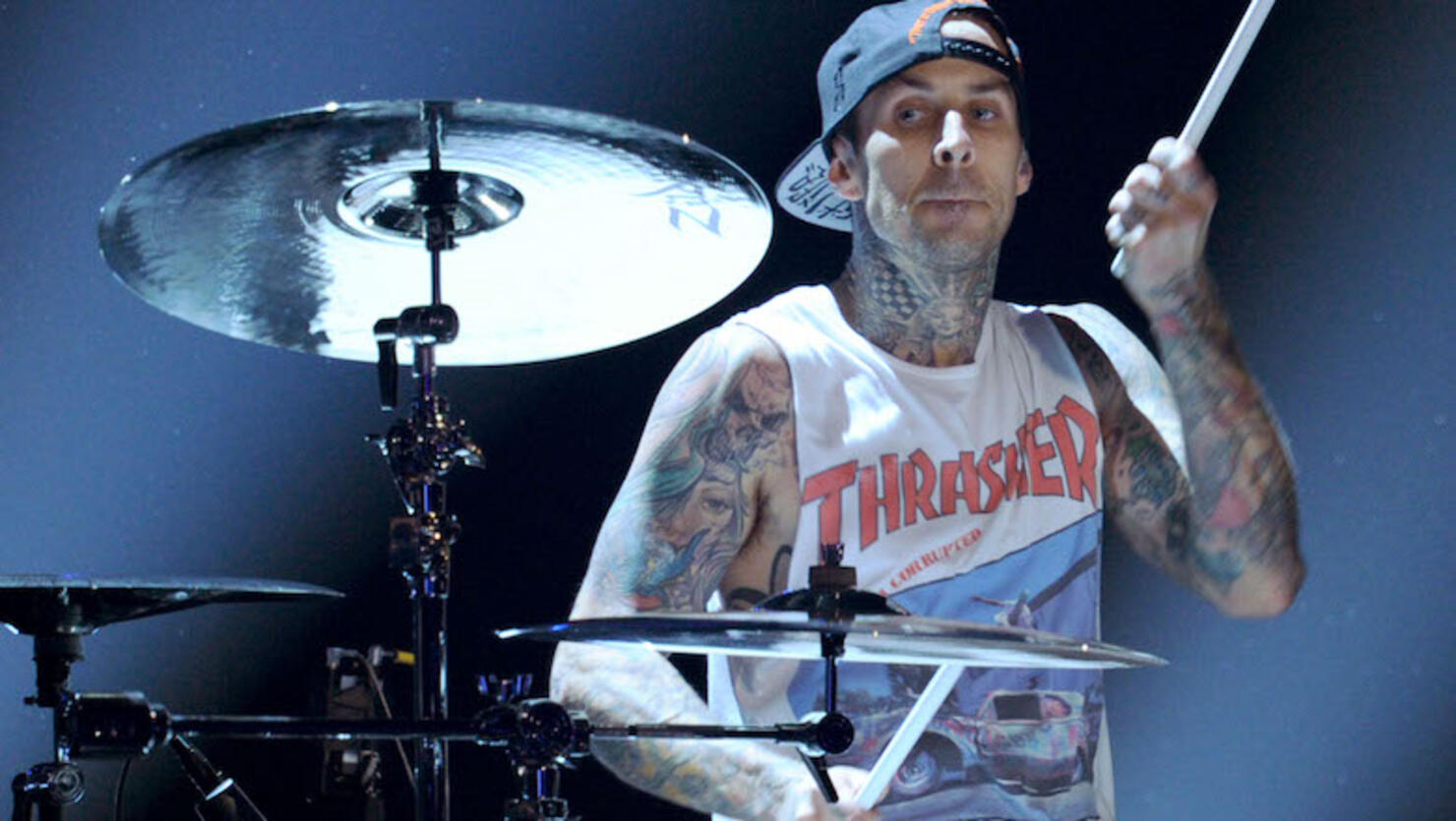 Travis Barker is an elite drummer, but that doesn't mean he doesn't have trouble learning parts. The blink-182 percussionist recently joined Post Malone for a livestream Nirvana tribute, and while talking to SPIN about how it all came about, he admitted Dave Grohl's drum parts were difficult.
"Yeah, you have to listen with a different ear when you're actually focusing in on learning the song instead of just enjoying the song," Barker divulged when asked if any songs stood out to him. "There are some weird Nirvana arrangements. Like in 'School' there's some weird arrangements. In 'Very Ape' I think the chorus goes like five measures instead of four. Nirvana had very cool…what seemed like very simple arrangements, but when you look a little closer it was kind of different. Everything, from playing songs off Bleach to In Utero their catalog of music is timeless and it's just amazing. Yes, I did have to listen with a different ear and Dave Grohl's parts were challenging."
The cover set was praised by former Nirvana members and Kurt Cobain's widow, Courtney Love. It also raised millions of dollars for COVID-19 relief.
Elsewhere in the interview, Barker revealed he was traveling to Salt Lake City to write music with Posty, and blink is dropping "a song called 'Quarantine' that will be out in the next two weeks."
Photo: Getty Images