Eagles Have 60 People Policing The Internet For Unlawful Use Of Their Music
By Andrew Magnotta @AndrewMagnotta
July 22, 2020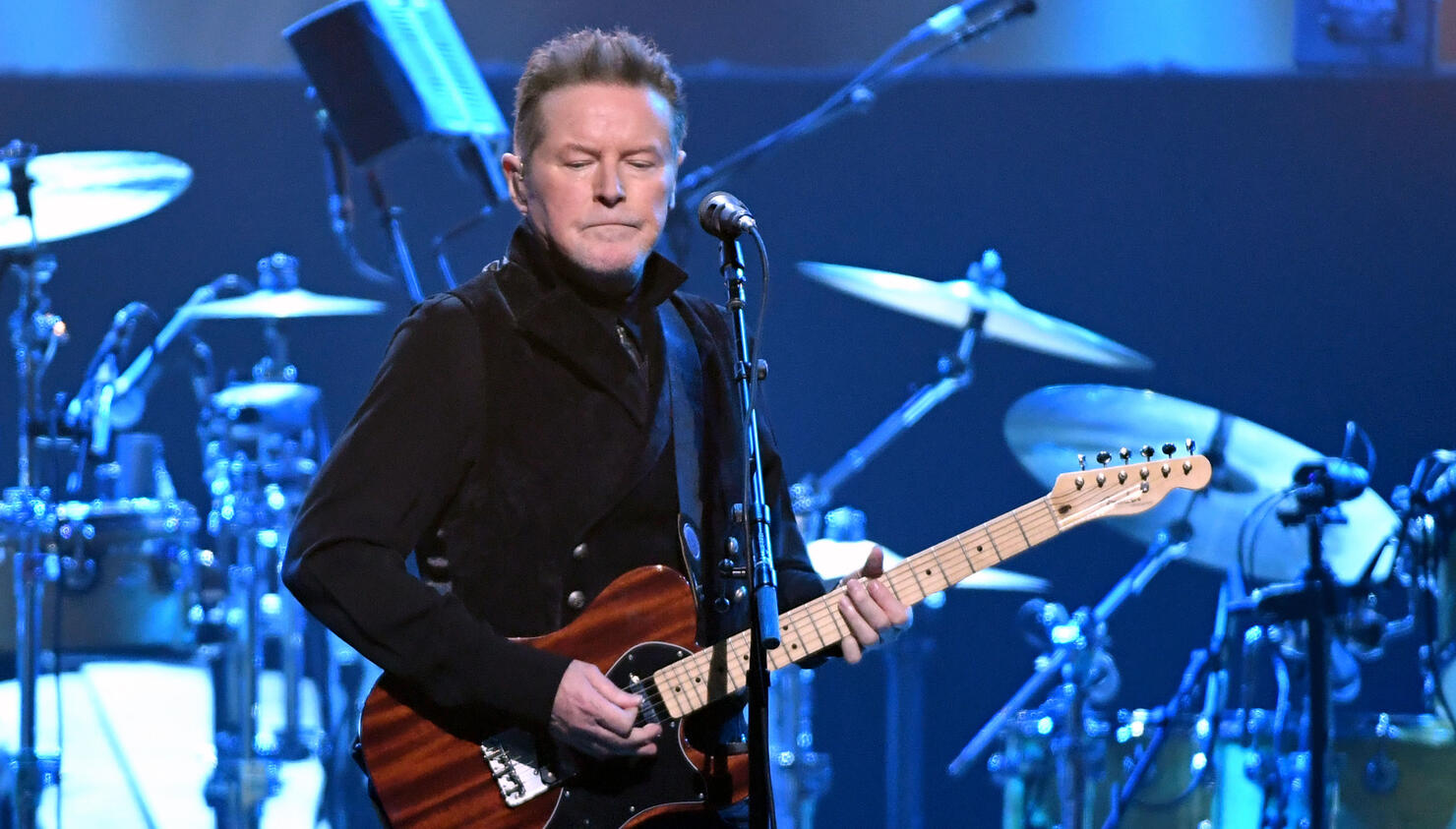 The music industry has a copyright problem, but not everyone agrees on how to fix it.
The Eagles' Don Henley testified before the Senate Judiciary Subcommittee on Intellectual Property (via Zoom) in early-June to detail how big tech was profiting from unlawful use of artists' music, even when that content is removed or rightfully claimed by an artist's publisher.
During the hearing, which was broadcast via C-SPAN, Henley said that his record label, Universal Music Group, which handles publishing for the Eagles and his solo catalog, has a team of 60 people whose job it is to block unlicensed use of their music.
"Sixty people who sit in a room with computers, and all they do all day long, five days a week — sometimes six days a week — is deal with the platforms such as YouTube and Facebook," Henley told the subcommittee. "They file claims and they issue takedown notices for the Eagles and for myself. Those amount to between 200 and 500 claims a week."
Producer, audio engineer, music teacher and YouTuber Rick Beato agrees that artists deserve their fair share. But he says no one profits from indiscriminate takedowns. In the case of older artists, blocking just stifles conversation about their music.
Beato is testifying next Tuesday before the same Senate committee that heard Henley last month. He'll give his perspective as a musician who uses YouTube and Instagram to make a career.
Beato tells Q104.3 New York's QN'A that Henley is barking up the wrong tree and potentially undercutting his own legacy in his crusade against social media.
"I want people to make money off their music — I think that they should make money," he says. "I think some people think I'm anti-copyright. I'm absolutely not anti-copyright. I'm anti-block. You should be able to talk about these things. There is no fair use on YouTube."
Henley argues that even UMG's 60-person operation is fighting an uphill battle. The Rock and Roll Hall of Famer calculated that it would take millions of hours of manpower to sift through the billions in unclaimed musical content and order its removal from social platforms.
While many artists of Henley's generation peg YouTube, Facebook, Instagram and TikTok to be the reason for their declining music sales, the modern music industry uses the platforms as essential tools for building artists.
For many lesser-known and/or independent acts, communities built around them on social platforms are critical tools to broadening their audiences and increasing their digital streaming revenue.
Beato says YouTube's most ruthless blockers all have one thing in common: their age.
Artists like the Eagles, Fleetwood Mac, AC/DC, Pink Floyd, Black Sabbath, Ozzy Osbourne and others regularly block videos that use any amount of their music, regardless of the context. To what end, Beato wonders?
"Who's going to listen to the Eagles 10 years from now? ...Who's going to introduce them to new kids?" he asks. "Some of the people, like Tool, for example, took my videos when I did 'What Makes This Song Great' and put them on their Facebook page and promoted them. I hear from artists all the time. Jon Anderson from Yes wrote to me when I did 'Roundabout.'"
Beato teaches music theory, songwriting and music production on his 'Everything Music' YouTube channel to over 1.67 million subscribers. His popular 'What Makes This Song Great' series breaks down genre-defining classic rock, pop, R&B, grunge, metal and progressive rock songs in extraordinary detail.
For creators like Beato, each video is the culmination of hours of work. The result is usually free publicity for the artists highlighted — maybe even some royalties if they file a copyright claim — but some of those artists would rather block his videos or be clipped out of them that even take their share of the earnings.
"The blocking only happens by old artists," Beato says. "Pretty much all the biggest heritage bands that have made their money from music publishing from their entire careers...Those are the ones that are the blockers — ones that have not embraced the way music is going today and ones that are not being exposed to new generations of people because they block their original recordings."
But if anyone is getting rich from racking up views on YouTube, it isn't Beato.
He says YouTubers typically make between $1,250 - $1,800 for 1 million views. When artists make copyright claims, YouTube reviews the claim and distributes the revenue to the artists' publishers. YouTubers usually earn no royalties in that situation.
Content creators can argue copyright claims on their videos, but Beato never has. Artists should get their due, he says, and he doesn't rely on YouTube royalties to make a living anyway.
As long as his videos don't get blocked for what would amount to fair use in other mediums, Beato says he can push viewers to his web store, market his books or sell subscriptions to his 'Beato Club'.
His recent countdown of the 'Top 20 Debut Rock Albums Of All Time' was briefly taken down by YouTube because he used 9 seconds of King Crimson's "21st Century Schizoid Man."
King Crimson's publishing company manually reviewed the video for the offending 9 seconds and issued a takedown notice against it. That's hours of work — preproduction, filming and editing — stifled because Beato took a few seconds to call attention to an important song from over 50 years ago.
Beato edited out the offending clip — removing King Crimson from the video — and it was restored to his channel.
Artists who block content could just as easily claim ownership and earn royalties. Beato says the strategy doesn't add up from a money-making or a public relations standpoint.
"I go into the editor and take it out and YouTube puts it back up in 20 minutes," he said. "What is the point of doing that? All you've done is just removed yourself from a video that has 1 million views."
While many legacy artists don't see social media as a channel to keep their music alive, Beato says there are also many cases where artists have released claims on his videos of their own accord.
"Every video I've ever had that has gotten blocked on my 'What Makes This Song Great' [series] was released by the artist, except Fleetwood Mac," he says. "Led Zeppelin released two of them. Queens of the Stone Age had blocked a video. That got released."
In June, Henley told the Senate that he was speaking "out for the songwriters and recording artists who are struggling to make a living, particularly now when our industry has been decimated by the pandemic. We need equitable compensation for the rights guaranteed to authors under the constitution."
These modern complications, Beato says, make what he does as valuable as ever.
It's no secret that rock music is clinging to relevance. It doesn't sell or stream like other genres. With touring not viable during the pandemic, it's harder than ever for rock musicians to get in front of potential new fans.
Does continuing the conversation around decades-old music hurt the artists? Beato says he wouldn't be doing it if it was.
Photo: Getty Images