Megan Thee Stallion Slams Draya Michele For Joking About Shooting Incident
By Hayden Brooks
July 23, 2020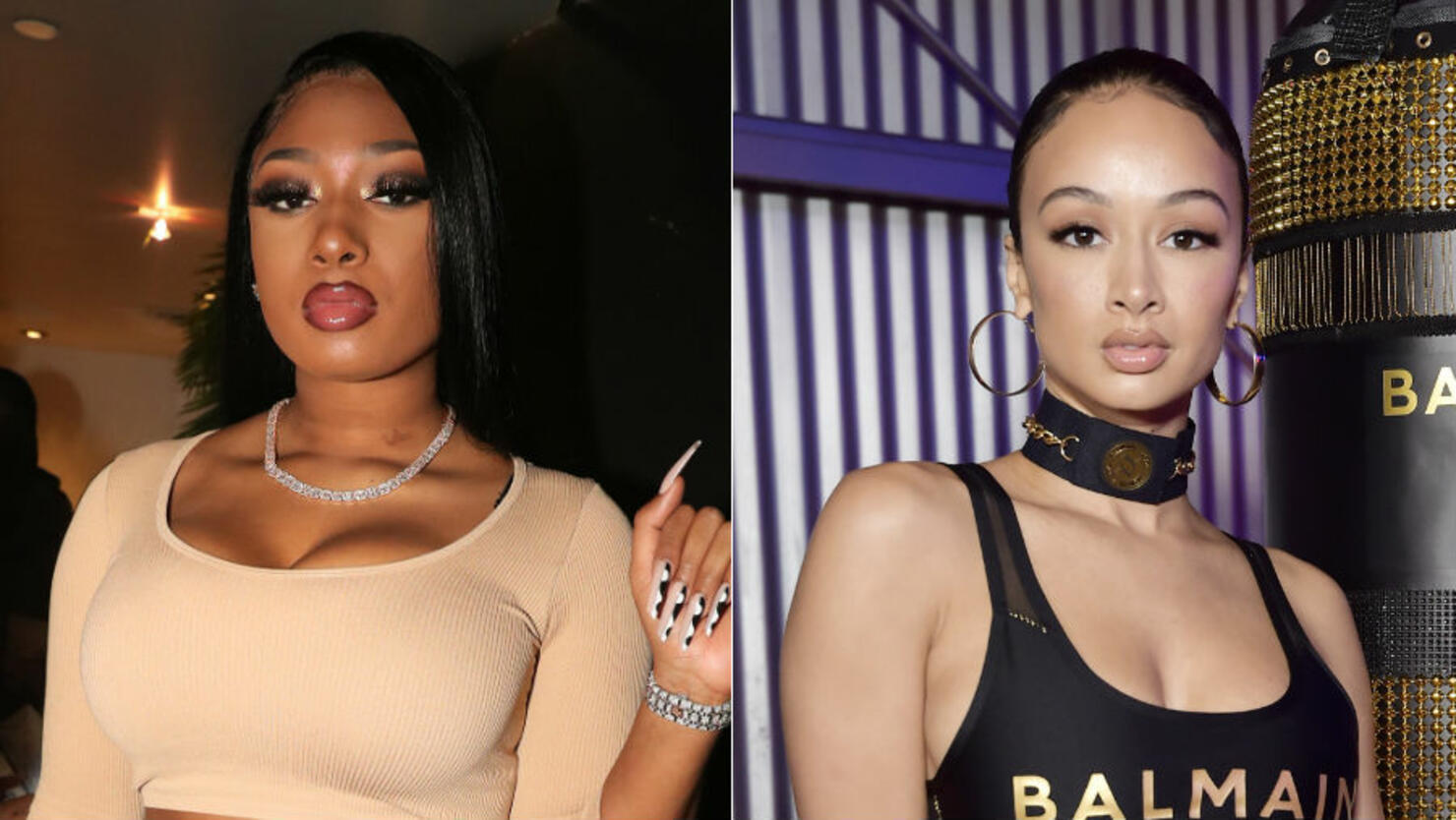 Megan thee Stallion has some thoughts on Draya Michele's insensitive jokes about her shooting scandal with Tory Lanez.
On Wednesday (July 22), Hot Girl Meg took to Twitter to sound off on Michele's response to the "traumatic night," which saw Lanez arrested on a gun charge. "Dumb bitch that shit ain't f**king funny who tf jokes about getting shot by a ni**a," she wrote in a message without naming the star. She followed the callout with another message for any haters joking about the scandal. "And f**k all the hoe ass ni**as making jokes about it too," she added. "I'll talk about sh*t when I get ready."
As for what Michele said about the stars' unfortunate night in Hollywood, the model/actress tossed out a celebrity comparison when speaking about the incident on the Wine & Weed Podcast. "I predict that they had some sort of Bobby [Brown] and Whitney [Houston] love that drove them down this snapped-esque type of road," she said during the broadcast. "I'm here for it. I like that. I want you to like me so much you shoot me in the foot too."
After her remarks took off on @theshaderoom, Michele came forward to clarify her comments. "It was a 'prediction' guys. I have no idea what really happened and I hope nothing but the best for both of them," she explained. "I really shouldn't have been joking about it. It's a foul for me."
Early details about the night were initially inaccurate as TMZ reported that Meg got glass stuck in her foot. Instead, the LAPD is reportedly looking at Lanez as the potential trigger suspect who shot the star as she was leaving his vehicle following a dispute. The rapper was hospitalized for multiple gunshot wounds, while Lanez was arrested and booked for possession of a concealed weapon after the handgun was found in the vehicle.