Monsta X to Show Fans How to Make Korean Punch During 'Summer Camp' Series
By Taylor Fields
July 22, 2020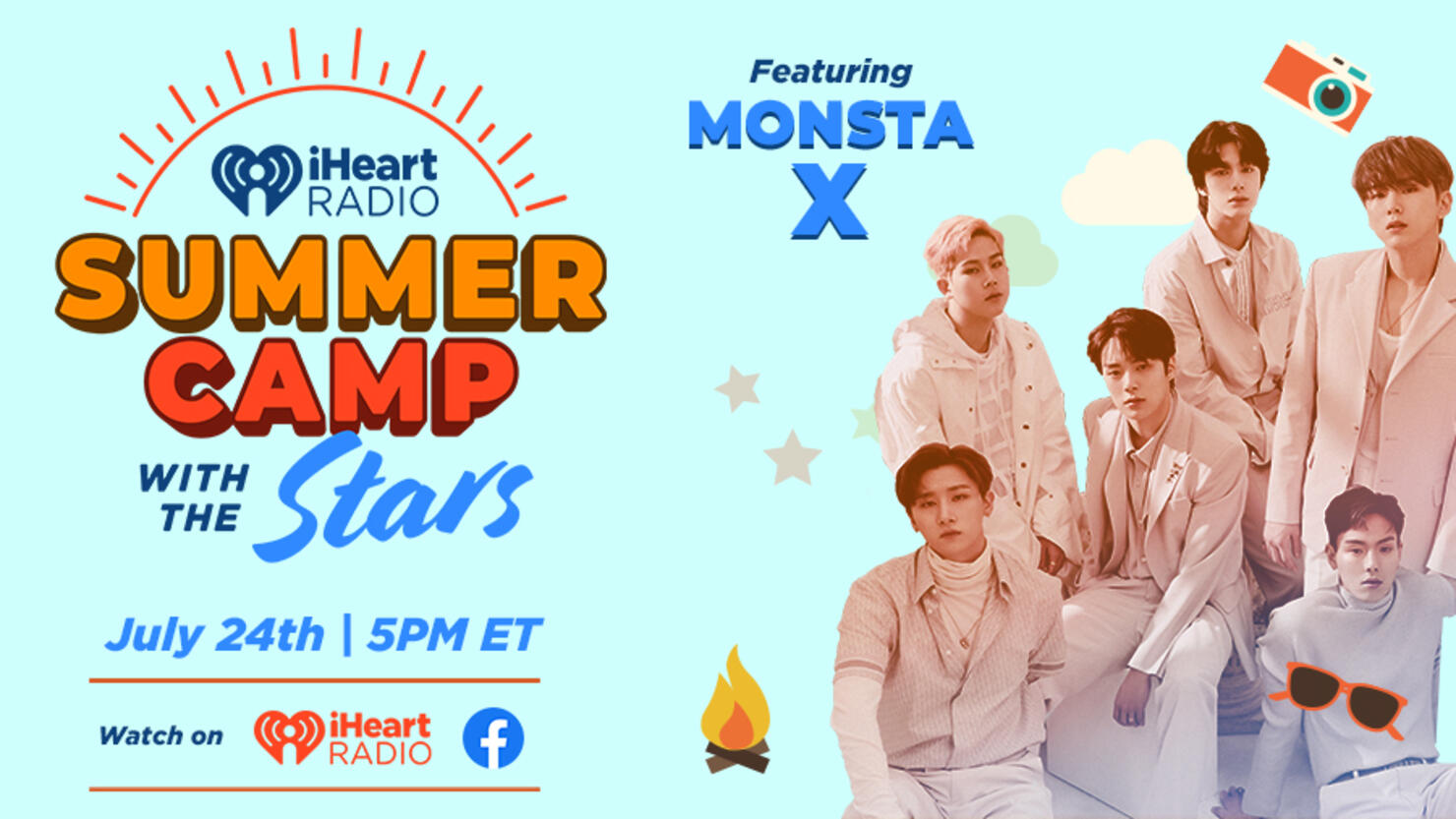 Each year, kids across the country go off to summer camp, but due to the coronavirus pandemic, many campers will be missing out on all the fun this year — but, iHeartRadio's "Summer Camp with the Stars" has helped to fill the gap each Friday throughout July.
"Summer Camp with the Stars" features a few of the biggest stars in music — AKA your camp counselors — as they host family-friendly activities remotely from their own homes. The upcoming July 24th episode features MONSTA X as they show fans how to make Subak-Hwachae, a Korean watermelon punch that is perfect and refreshing on a hot summer day.
Tune in to "Summer Camp with the Stars" with MONSTA X on Friday, July 24th at 5pm ET on iHeartRadio's Facebook page.
"Summer Camp with the Stars" kicked off with AJ McLean of the Backstreet Boys, as he and his daughter taught a dance class from home together. As McLean said in a statement, "It's so important that we still find moments to just have fun with our children during such a strange time."
And last week, Kygo and OneRepublic's Ryan Tedder took on camp counselor duties while giving an intimate performance, and talked about their collaborations together and favorite summer memories.
Don't miss MONSTA X take on camp counselor duties on July 24th!