Kim Kardashian & Kanye West Have Been Considering Divorce For Weeks: Report
By Paris Close
July 23, 2020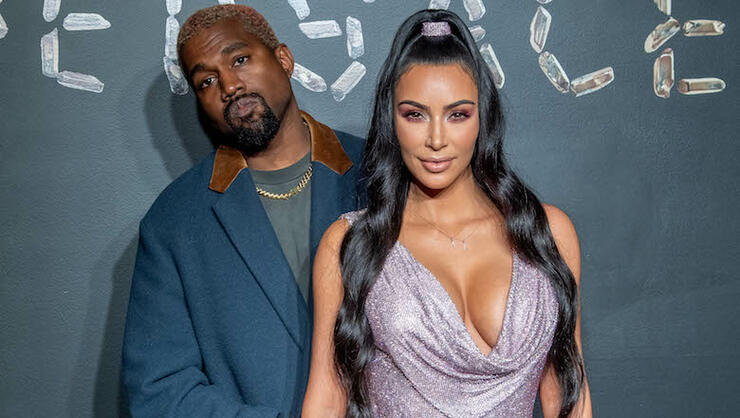 Kim Kardashian and Kanye West's marriage appears to be coming to an end.
According to the Daily Mail, the rapper and the reality star have reportedly been considering getting a divorce well before Kanye's apparent meltdown on social media. As many will recall, it was during the musician's strange Twitter tirade earlier this week that he claimed he wanted to end his marriage to Kim, among other allegations.
"They tried to fly in with 2 doctors to 51/50 me," Kanye claimed in a since-deleted string of tweets shared Tuesday (July 21). "I been trying to get divorced since Kim met with Meek [Mill] at the Warldolf [sic] for 'prison reform," he added, implying of an alleged affair between Kim and Mill. (Mill has since responded to the claim.)
These are just a few of the tweets that followed West's bizarre campaign rally in South Carolina this weekend, during which he tearfully shared that he and his wife had contemplated aborting their first child, daughter North West. Things only got worse from there as Kanye took to Twitter to accuse Kim of trying to have him committed for publicizing details about their private family life.
After days of silence, Kim spoke on her husband's Twitter rant for the first time in a long statement in which she expressed compassion and sympathy for her husband, whom she acklowdges has struggled with bipolar disorder for years.
Even so, multiple outlets insist their divorce is seemingly imminent, and that the duo has been in the process of dissolving their marriage "for several weeks."
What's more, sources told PEOPLE that Kimye, who share four children together, have been considering the "most amicable and loving co-parenting situation" for their little ones. "There has been enough communication, both in the past few days and in the weeks prior, to establish that both sides feel the marriage is over."
Photo: Getty Images
Chat About Kim Kardashian & Kanye West Have Been Considering Divorce For Weeks: Report