Billie Eilish Announces New Single 'My Future' Coming Next Week
By Eliot Hill
July 24, 2020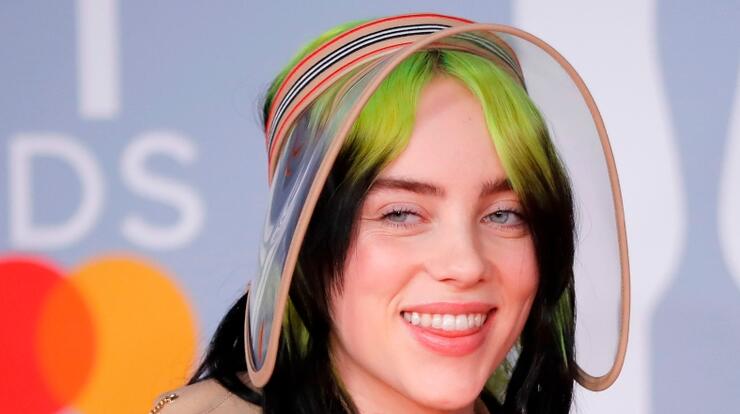 On Friday (July 24), Billie Eilish sent fans into a frenzy when she casually announced that she has a new single on the way.
Taking to Twitter with a simple message, Eilish revealed the new track would be coming next week (July 30) and we're counting down the days!
"Billie Eilish – "my future" Out next Thursday," she tweeted. The "all the good girls go to hell" singer also posted an identical message on her Instagram along with a new photo of herself decked out in grey sweats, matching Nikes, and a black mask. 
While she didn't give us much much else to go off of, it didn't stop fans from freaking TF out in the comments section.
"IM SO EXCITED IM LITERALLY IN LOVEEEE," one fan wrote while another said, "I WAS WONDERING WHEN YOU WERE GOING TO DROP MUSIC LIKE AN HOUR AGO, OH. MY GOD!"
We haven't heard a new song from the pop icon since she released her James Bond theme song, "No Time To Die," earlier this year.
Knowing "my future" is coming shouldn't be too big of a surprise as Eilish and her brother FINNEAS have been making the most of their time cooped up at home during the coronavirus pandemic. 
During an interview in May, she revealed the siblings have been hard at work and even said the pair managed to write an entire song (could it be "my future"?).
"We wrote a whole song in its entirety -- an entire song, which is kind of rare for us. I really love it. It was exactly what I needed to say when we wrote it," Eilish said at the time. " I kind of have this feeling of like, I miss my really close friends, I miss people, of course I do, but I also at the same time am liking the space."
Photo: Getty Images
Chat About Billie Eilish Announces New Single 'My Future' Coming Next Week