Billie Eilish Fangirls Over Britney Spears Dancing To Her Hit: 'I Love You'
By Hayden Brooks
July 21, 2020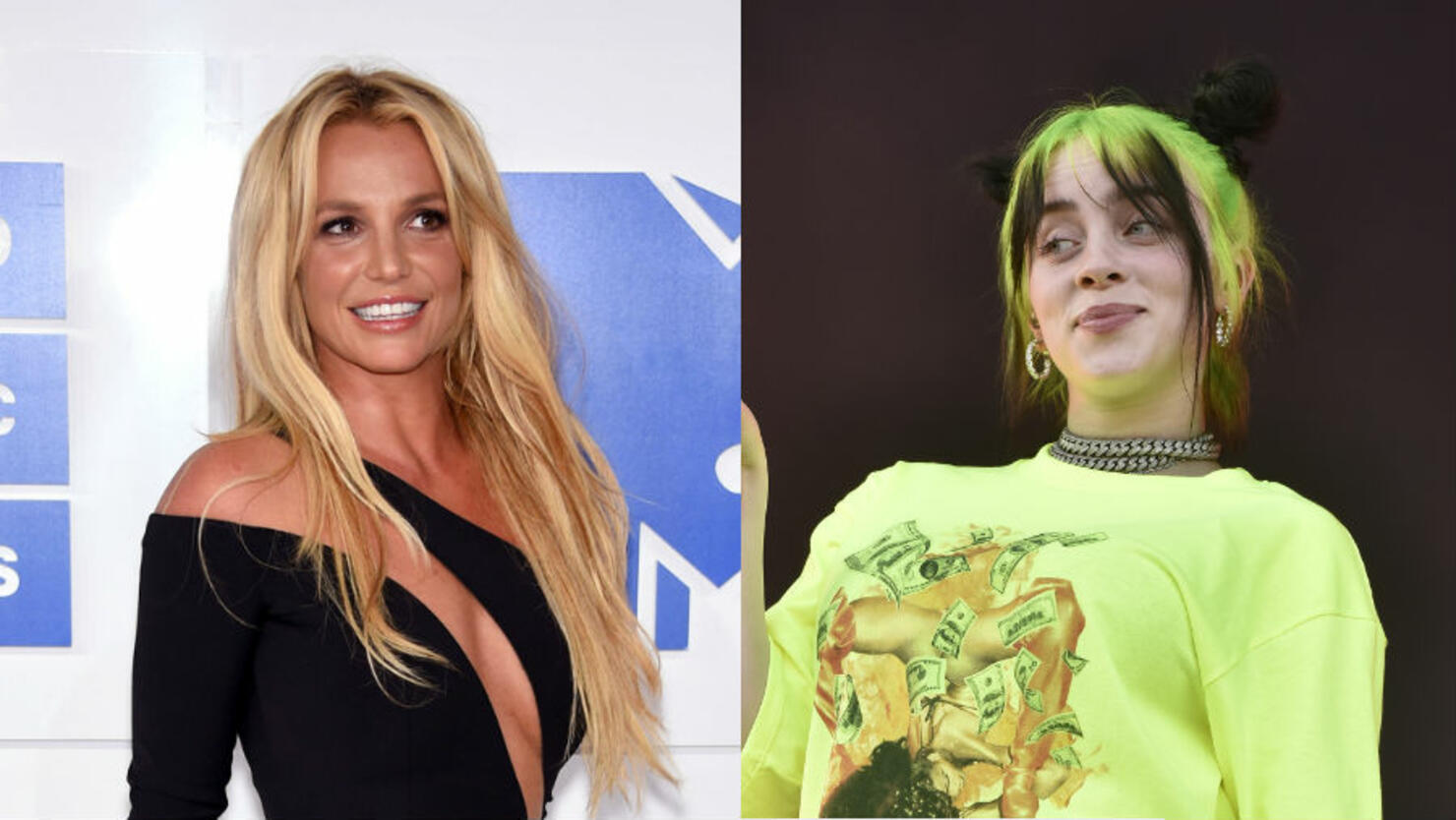 As she's previously minded us, Billie Eilish loves Britney Spears.
In a recent chat with her father, Patrick, the chart-topper, 18, reflected on Spears' influence on her early childhood weeks after Spears danced to her hit, "bury a friend," in mid-July. "Dude, this era of Britney was just mind-blowing," Eilish said, before "...Baby One more Time" started to play on-air. "Shout-out to Britney too, because lately, she's been … Or since I was on Instagram, which was weeks ago now, she posted a couple of videos to my songs and I almost pooped my pants."
"So, I love you, Britney," Eilish continued. "But this one, this is a classic. Everybody knows 'Baby One More Time.' I used to dance in the living room to this on my tiny, little, horrible speaker. Let's go. Let's go, Britney."
The interview marks Eilish's latest moment of affection for Spears. Back in December, she rocked an all-Britney outfit at the Los Angeles stop of our iHeartRadio Jingle Ball Tour. "I hope she sees it. I didn't do it for her to see it. I just did it because I love her and I'm always trying to rep her. Oh, God, Britney is such an icon. I love her so much," she said at the time. Over on Spears' side, the entertainer has been minding her own on Instagram as the #FreeBritney movement continues to gain more traction over her 12-year-long conservatorship that focuses on her lack of rights and freedom.
Elsewhere in the chat, Eilish also showed love to Avril Lavigne and Taylor Swift. When it comes to Lavigne's "Losing Grip," Eilish admitted that she had "never heard a sound like that in [her] life" when she was younger. As for Swift, Eilish spent some time talking about "Picture to Burn," a 2008 single off her country debut album that she didn't know was performed by Swift until recently. "It's crazy. It's very country," she said. "When I listen to it now, I'm like, wow. I totally didn't realize how country this was. But I loved this song back then because I thought it was so badass. I thought it was so cool and mean. I just loved it."
Billie Eilish claimed that she almost pooped her pants watching Britney Spears dance to her song!! She also claimed to dance to "Baby One More Time" during her childhood pic.twitter.com/PH1f8METHW

— ItsBritneySpearsFacts (@BritsBitch19) July 20, 2020