Lovelytheband Announce New Single 'Buzz Cut'
By Katrina Nattress
July 24, 2020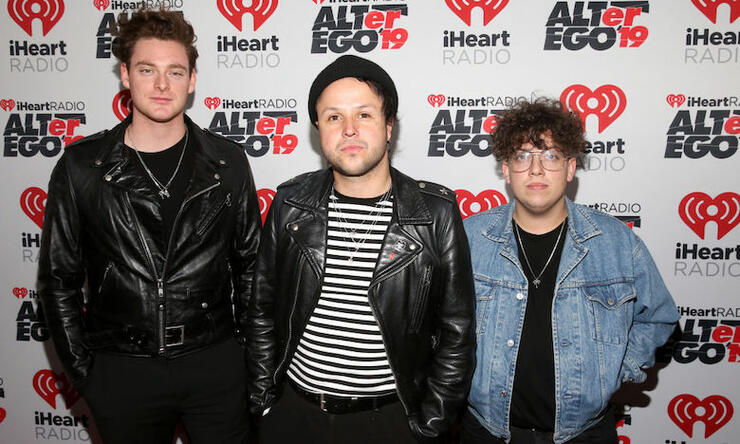 Lovelytheband is gearing up to release their sophomore album Conversations With Myself About You in August, and next week will be sharing another track off the upcoming project.
On Friday (July 24), the band announced "Buzz Cut" will be dropping on July 31, and they might even release a music video along with it. The new single will be the fifth offering off Conversations With Myself About You, following "Loneliness for Love," "Waste," "I Should Be Happy," and "idwgtyp."
Conversations With Myself About You is slated for an August 28 release and can be pre-ordered here. See the "Buzz Cut" announcement below.
The album announcement and new music was supposed to come earlier this summer; however, the trio decided it would be best to take a pause from music last month and focus their efforts on the Black Lives Matter movement.
"We had scheduled new music to come out tomorrow and a special announcement too, but like the rest of the world we need press pause so we can put our full attention to defeating the enemy known as racism/systemic racism," lovelytheband wrote in a statement. "Black lives matter not just today but every day and we are taking this time to listen and learn as well as stand up to join the all important mission of equality. We urge you to join us in this and let's make a change. Don't relent, keep going. Use your voice, march, donate, self reflect, vote, and let's not stop until the noise is so loud that the enemy is driven underground in shame and faced with a new reality that their evil will never be exercised again."
Photo: Getty Images
Chat About Lovelytheband Announce New Single 'Buzz Cut'