Blake Shelton Opens Up About Helping Raise Gwen Stefani's Three Sons
By Blake Taylor
July 26, 2020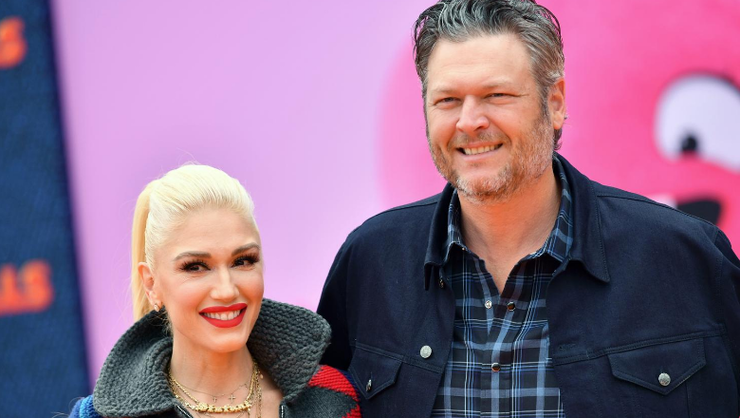 Blake Shelton is learning how to be both a parent figure and friend to Gwen Stefani's three kids. In a recent interview on the Today show, the country star opened up about his relationship with Stefani's three sons-- Kingston, 14, Zuma, 11, and Apollo, 6.
"That's a scary moment for me because it's one thing for me to be with the kids all the time and be their buddy, but you do have to consider after a while that they start to listen to things that you say. There's a lot of responsibility that comes with that," Shelton told Today host, Hoda Kotb, referring to a Father's Day tribute from Stefani.
The No Doubt singer's Instagram post included a series of photos of Shelton with her three sons over the years. "Happy father's day @blakeshelton," Stefani wrote in the caption. "Thank u for helping me raise these boys!! #weloveyou! G❤️K❤️Z❤️A gx."
Shelton continued on to share how he's especially enjoyed having Stefani and her sons at his ranch in Oklahoma throughout quarantine.
"We've been doing things that I wished I had time to do for the last 20 years, I guess," Shelton said. "That's literally stupid things like pick blackberries. We grew a garden... grew several acres of sweet corn."
Stefani and Shelton have also found some time to make new music together, releasing a new duet, "Happy Anywhere" on Friday (July 24). The new quarantine-inspired song, written by Ross Copperman, Josh Osborne and Matt Jenkins, focuses on how no matter where you are or what the circumstances might be, happiness is possible with the right person by your side.
Earlier this year, Shelton and Stefani scored a multi-week No. 1 hit with their duet "Nobody But You" from Shelton's Fully Loaded: God's Country album. Additionally, the pair has previously released "Go Ahead and Break My Heart" and "You Make It Feel Like Christmas" together.
Take a listen to their latest duet, "Happy Anywhere" below.
Chat About Blake Shelton Opens Up About Helping Raise Gwen Stefani's Three Sons