Jason Aldean Shares Hilarious Video Of Tyler Farr Bowling With No Pants
By Blake Taylor
July 27, 2020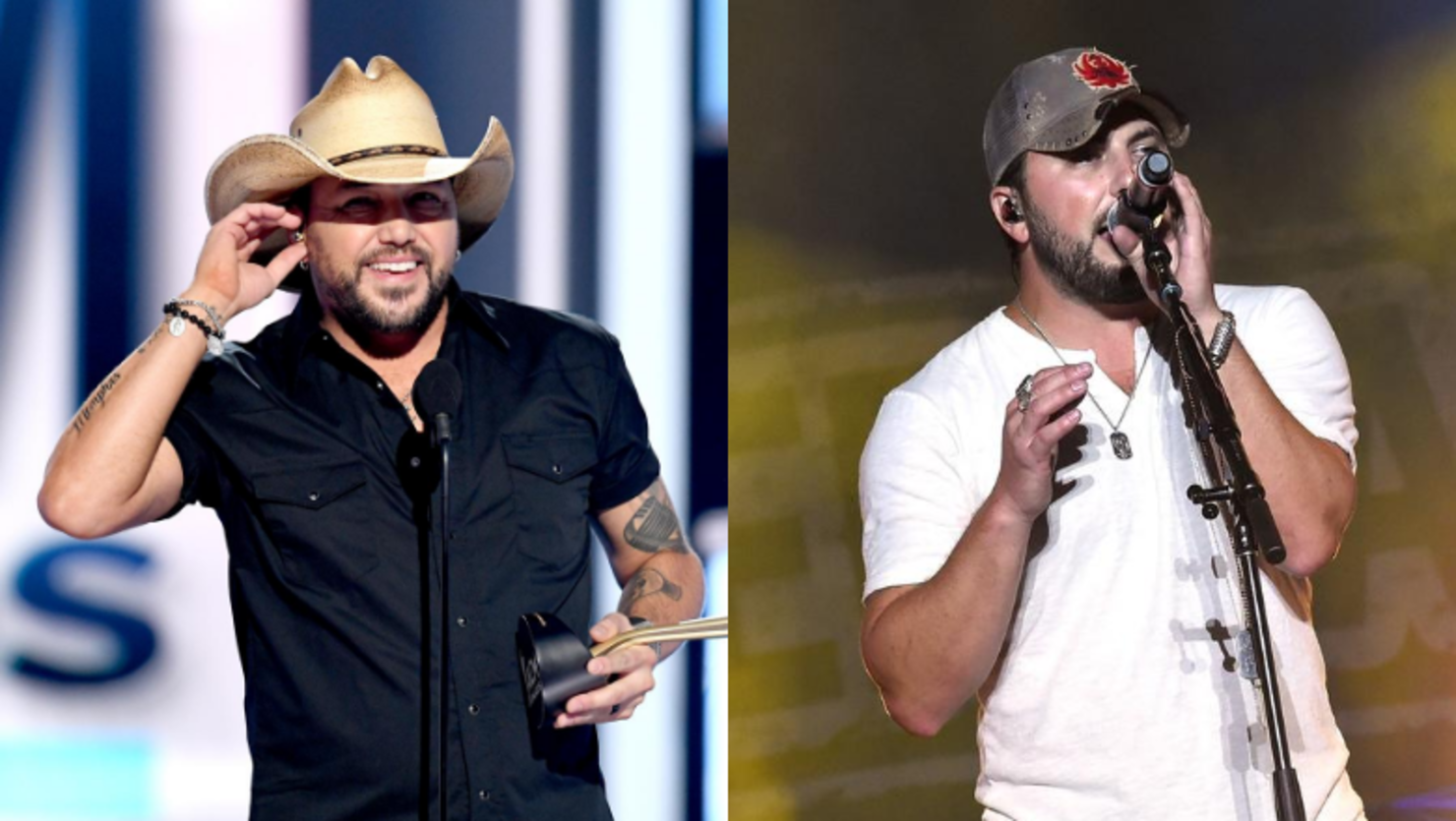 Jason Aldean is putting his new bowling alley to use!
Over the weekend Aldean had his friend and fellow country singer, Tyler Farr, over for a round of bowling which somehow turned into pant-less bowling. On Sunday (July 26), the country singer turned to social media to share a hilarious video of Farr bowling with his pants dropped down to his ankles.
In the clip, Farr, who's pant-less, attempts to get the last pin standing down but misses. After his turn Aldean is heard saying "Aw, almost bud. Almost buddy."
"This mfer bowls strikes!" Aldean captions the video. "No pants party. @tylerfarr."
Watch the full video below.
The epic bowling alley seen in the video is actually a part of Aldean's new house. The country singer and his wife, Brittany, recently moved into their new "forever home," which they've been working on for the last two years.
Aside from the bowling alley, the home also features a large swimming pool complete with a lazy river and pool bar, perfect for entertaining. Additionally, the home has a grand entryway with multiple chandeliers, a virtual gold driving range and an unbelievably spacious closet for Brittany.
Since moving in to their new home in June, Aldean and Brittany have shared several photos to their Instagram pages.
The "We Back" singer recently shared a photo of the lawn with his new house in the back. "Grass on the farm is starting to come in and lookin' good!" he captioned the photo. "The mowers and tractors we got from @gogreenwayequip are finally getting some use and coming in handy! 🚜."
Brittany has posted several photos of their pool area along with her enormous walk-in closet which she calls her "happy place." The photo shared shows shelves stacked with pairs of shoes, looking nearly identical to a store.
Check out a few photos of the Aldean's new house below.