Megan Thee Stallion Fights Back Tears As She Addresses Shooting Incident
By Peyton Blakemore
July 27, 2020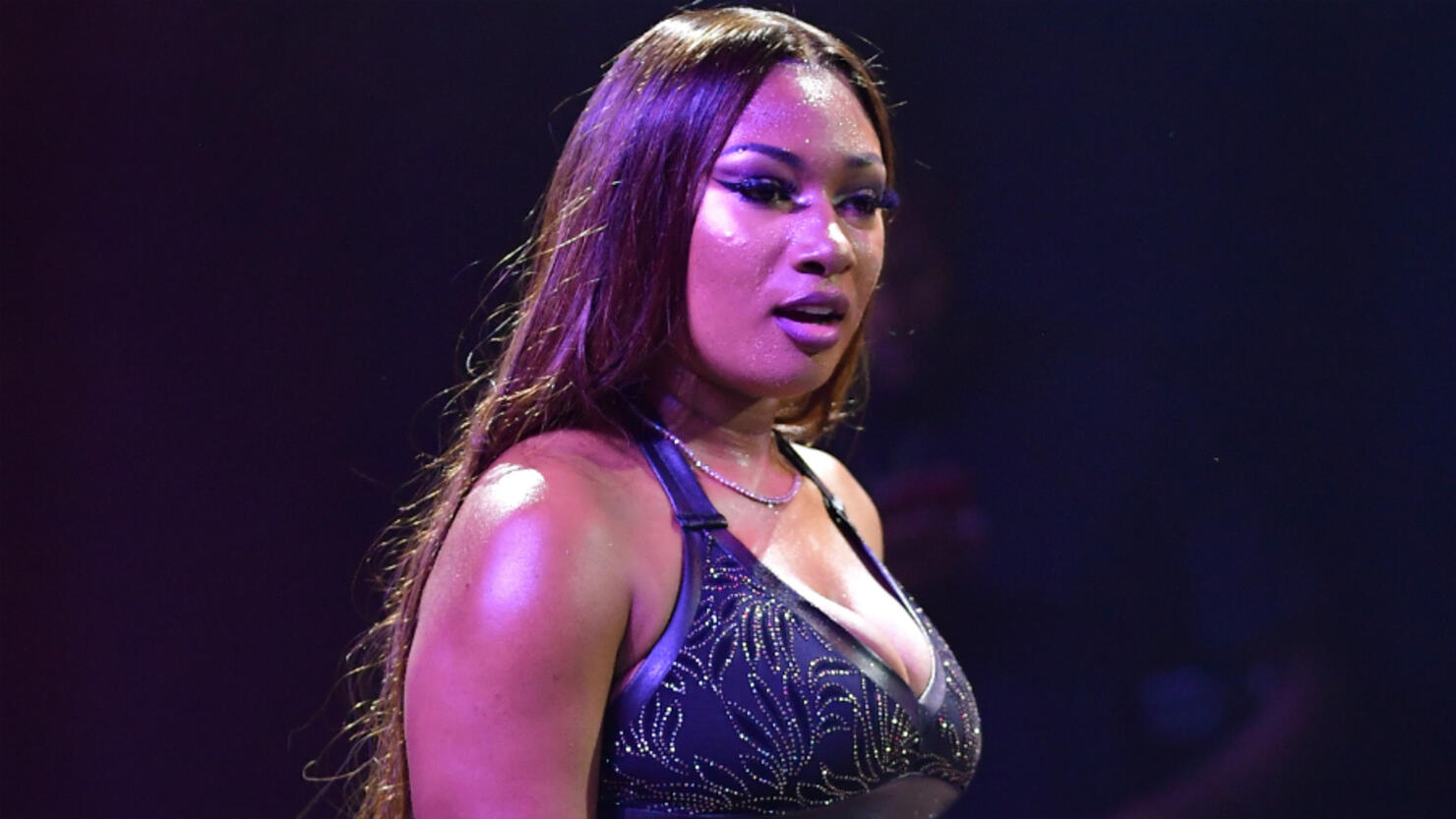 An emotional Megan Thee Stallion took to Instagram Live on Monday (July 27) to address the July 12 incident when she was shot in her feet.
"I really just wanted to get on here, and I'm smiling even though a lot of things have been making me not smile but I'm back… and I see a lot of people paint fake a** narratives and making up stories, but I also see a lot of people being very supportive and sending prayers and I really appreciate that," she began, before sharing information about the shooting.
"I was shot in both of my feet and I had to get surgery to get the bullets taken out, and it was super scary," the "Savage" rapper said through tears. "Oh, I didn't think I was gonna cry… It was just the worst experience of my life and it's not funny, it's nothing to joke about and nothing for y'all to go and be making fake stories about. I didn't put my hands on nobody I didn't deserve to get shot."
As fans know, Meg was treated for a "gunshot injury" when she was admitted to Los Angeles' Cedars-Sinai Hospital shortly after police pulled over Tory Lanez's chauffeur-driven SUV around 4:30 AM on July 12. Meg revealed that she was shot days after it was reported that Tory was arrested and booked for possession of a concealed weapon while riding in the car with Megan and her friend.
"Thank God that the bullets didn't touch bones or break tendons," Meg continued. "Where the bullets hit at, they missed everything, but the motherf**ers was in there. [...] I know my momma and my daddy, my granny had to be looking out for me with that one 'cause where the bullets hit at, it missed everything."
At another point during the Live, Megan fought back tears as she spoke of losing both of her parents. "Imagine being 25 and you don't have both of your parents -- my momma was my best friend, you know, I'm still really not over that -- so you gotta try to fill your space with a bunch of people that you think is making you happy," she said before crying.
The "Captain Hook" rapper's father died when she was 15 and her mother passed away last year from a brain tumor.
Meg went on to clarify rumors about her weeks-long silence on social media, saying, "And it's not that I was protecting anybody, I just wasn't ready to speak. Y'all take your whole life to Instagram and Twitter and make it a diary, and that's not me. I ain't never seen so many men chime in something that ain't none of their motherf**in' business. What if your sister got shot?"
She ended the Live with hopeful message, saying, "I just want y'all to know a b*tch is alive and well and strong as f— and ready to get back to my regular programming." Meg then shared a flawless selfie to Instagram, which she captioned, "Unbreakable 💜."