New Details Emerge About Megan Thee Stallion's Gunshot Injury
By Peyton Blakemore
July 24, 2020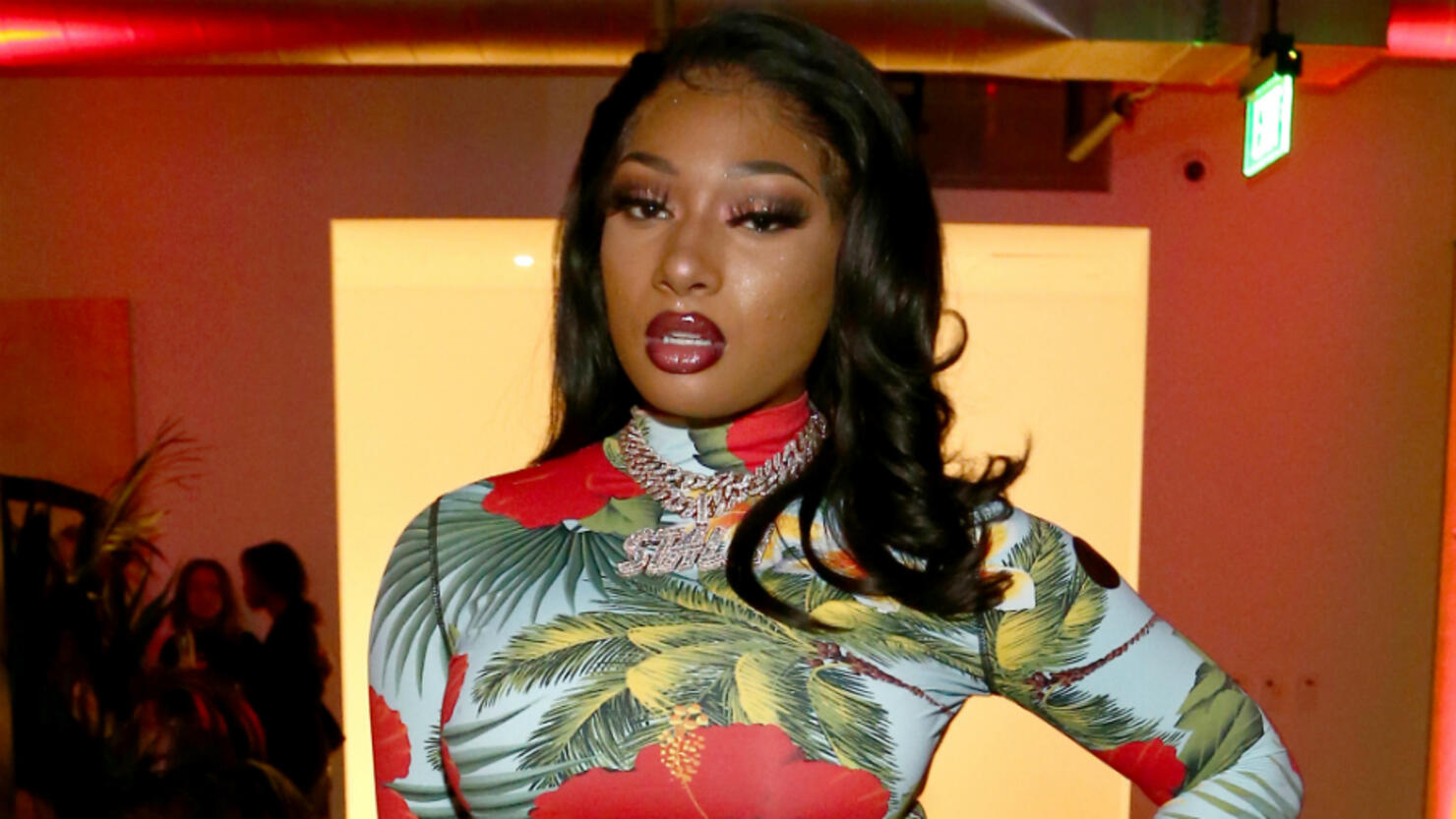 According to TMZ, Megan Thee Stallion's injuries were so bad, after she was allegedly shot by Tory Lanez, that she required surgery.
Sources told the outlet, the "Captain Hook" rapper's hospital records show she was treated for a "gunshot injury" when she was admitted to Los Angeles' Cedars-Sinai Hospital shortly after police pulled over Tory's chauffeur-driven SUV around 4:30 AM on July 12. Insiders said Megan told doctors she was barefoot when she heard a loud noise and immediately felt pain in both feet. While she initially thought it was from stepping on glass, she came to realize that it was a gunshot wound.
Meg is said to have undergone a surgical procedure to remove bullets, or bullet fragments, from her feet.
TMZ's new report comes just days after Meg took to Twitter to tell fans that she'd talk about the incident when she was ready.
The Houston native has been quiet about the specifics of what happened on July 12, only taking to social media to defend herself against those who have shamefully mocked her online since news broke that she was allegedly shot by Tory.
As fans know, Meg revealed that she was shot days after it was reported that Tory was arrested and booked for possession of a concealed weapon while riding in a car with her and her friend. "The narrative that is being reported about Sunday's morning events are inaccurate and I'd like to set the record straight," she wrote on Instagram July 15. "On Sunday morning, I suffered gunshot wounds, as a result of a crime that was committed against me and done with the intention to physically harm me."
While Megan did not say who shot her, she disputed claims that she was arrested after footage surfaced of her allegedly being detained by police.
"I was never arrested, the police officers drove me to the hospital where I underwent surgery to remove the bullets," the 25-year-old rapper wrote. "I'm incredibly grateful to be alive and that I'm expected to make a full recovery, but it was important for me to clarify the details about this traumatic night. I'm currently focused on my recovery, so I can return back to my life and back to making music as soon as possible."
TMZ previously reported that Tory is being investigated as the potential shooter. Sources told the outlet earlier this month, "detectives have now opened an assault with a deadly weapon investigation into what allegedly happened [on July 12] shortly before cops pulled over Tory's chauffeur-driven SUV in the Hollywood Hills."
While Tory has not been named a suspect, law enforcement sources told the outlet, "cops are lasered in on him."
Photo: Getty Images