Why Brett Eldredge Recorded 'Sunday Drive' In Illinois
By Lauryn Snapp
July 28, 2020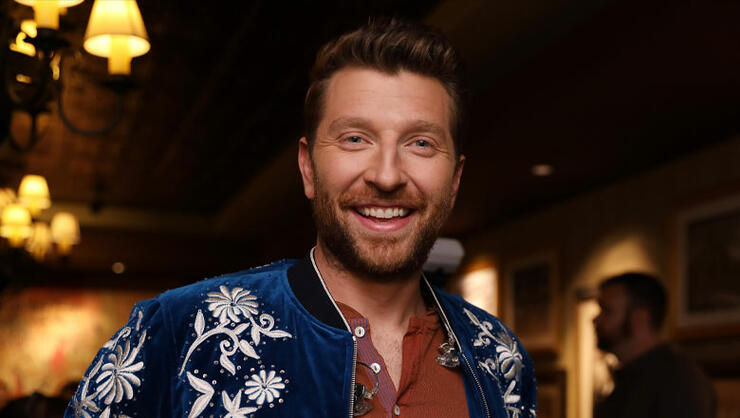 Brett Eldredge did something unheard of for a country star, he disassociated himself from social media and literally unplugged from touring and recording, and went home. 
Why? To write and reset. 
In a recent interview with Cody Alan, Brett shared why keeping that "Midwest Flavor" to his record was important and how his atypical approach accomplished his goal.  
For Brett, being in Illinois was a crucial step in creating his fifth studio album, 'Sunday Drive.' Since the writing process for this album was so different, Brett knew that the recording process would be different too, which is why he brought his producers Ian Fitchuk and Daniel Tashian to his hometown of Paris, Illinois, before they began recording.
"I wanted to get that, "I'm a kid from the Midwest," sound and I feel like I wanted to give a voice to the heart of the heartland, to the middle of nowhere, to the people from the middle of nowhere," says the "Gabrielle" singer.
"I mean, it's a record to everyone, but I think I am from a unique place, and I wanted to tell a story from there," says Brett.
Brett got his wish when Fitchuk and Tashian agreed for a visit.  
"We go back home to Paris, Illinois, this little tiny town, and I show them where I come from and share the stories. We go through the courthouse, and we climbed the top of the courthouse. We go fishing, and we swim in the lake. And you know, you do all of this stuff that gives it another level of depth. They got to see my heart and my soul."
The trio would soak in the small-town feel of Paris before heading to Chicago to record the album at Shirk Studios.  
"I'm very proud of everything I've done at this point, but I really felt like I left a lot on the table, and I haven't shown the artist that I really am," Eldredge told Rolling Stone. "I don't care if I've had six or seven Number Ones or whatever in a row. I want to be remembered for something that hopefully helps inspire people for years." 
Listen to 'Sunday Drive,' available everywhere now. 
Do you enjoy country stories like these? Bookmark www.CMTCody.com and check back daily for exclusive interviews, trending topics, and the latest from country's hottest stars. Connect with Cody Alan on socials by following along on Twitter and Instagram @CodyAlan.
Photo Credit: Getty Images.
Chat About Why Brett Eldredge Recorded 'Sunday Drive' In Illinois