Carrie Underwood Says Miranda Lambert's New No. 1 Is 'Long Overdue'
By Blake Taylor
July 30, 2020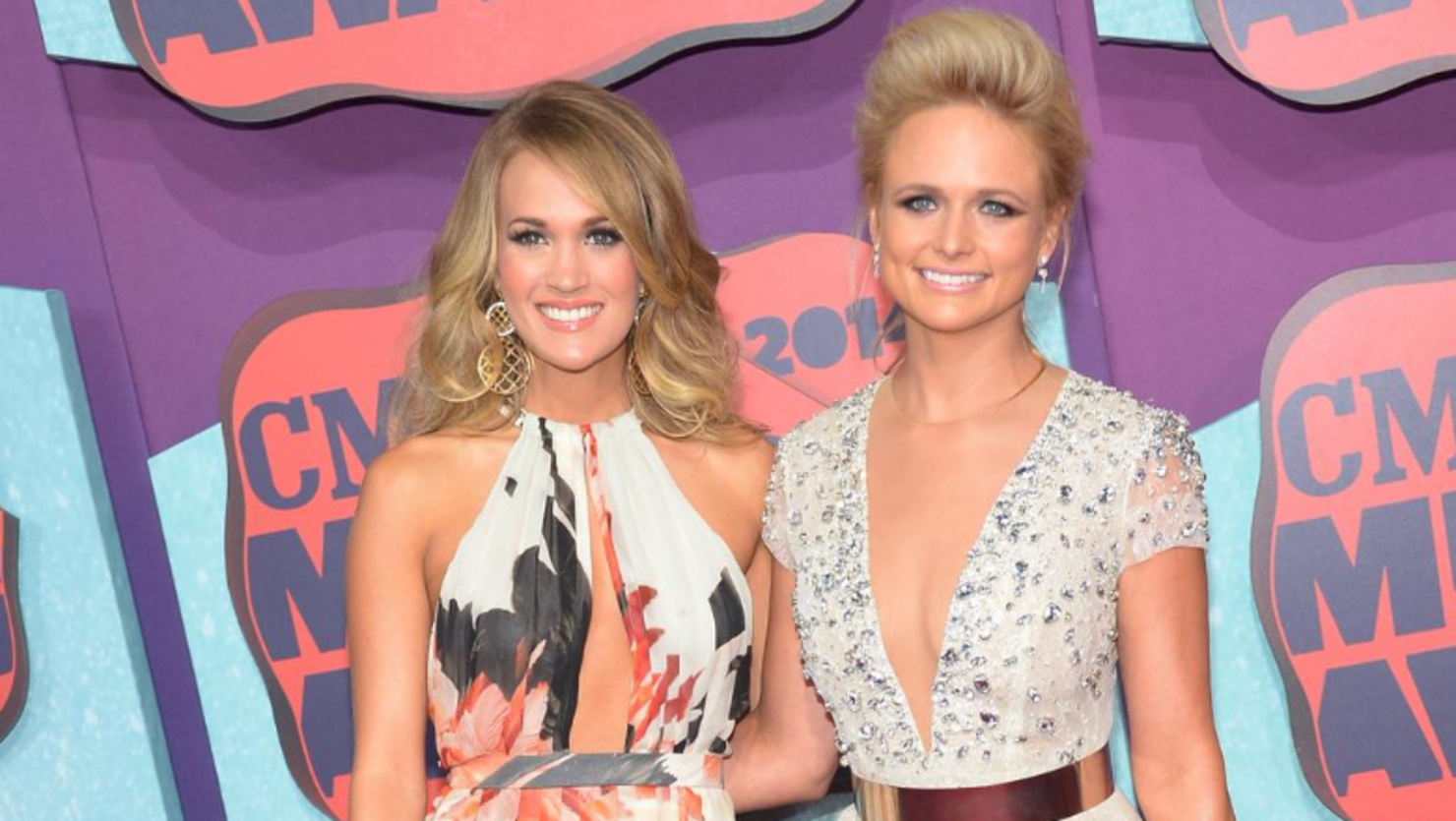 Miranda Lambert celebrated her first No. 1 song in six years this week when her current single, "Bluebird," hit the top of the country music charts. Many fans, friends and fellow country singers turned to social media to congratulate Lambert on the well-deserved achievement including Carrie Underwood.
"Congratulations! Long overdue!" Underwood wrote on Twitter in response to Lambert's celebratory tweet.
"'Bluebird' is officially a number one song," Lambert's tweet says. "It's been 8 years since I had a number 1 on the billboard charts and 6 years on mediabase. I have spent my life doing what I love and I feel more blessed and humbled than ever to have this song of hope resonate with you all."
Congratulations! Long overdue! ❤️

— Carrie Underwood (@carrieunderwood) July 27, 2020
Lambert elaborated further on Instagram writing that while "2020 hasn't offered a whole lot to celebrate, especially for musicians," she was "celebrating happiness and the feeling of artistic freedom in a time where we all feel a little caged."
"I'm celebrating country music and all the joy it has brought to my life," Lambert continued. "I'm celebrating ALL the fans, the writers, the musicians, the crews, and bands, radio and streaming services, venues big and small for allowing me to have the most wonderful career for the last 17 years."
Lambert went on to thank her co-writers, Luke Dick for "allowing me to write this beautiful idea with you" and Natalie Hemby for "bringing it home." She also thanked her producer Jay Joyce, video director Trey Fanjoy, and her management.
"Turns out we did have a wildcard up our sleeve," she concludes.
"Bluebird" is featured on Lambert's seventh studio album, Wildcard, and follows up the project's lead single, "It All Comes Out In The Wash."
"This song is special," Lambert previously said. "It's got this hope to it. It's got a darkness too, though, but it's also hopeful. Life is going to give you lemons, period. If there wasn't problems then we wouldn't appreciate the great days, but going through those things and overcoming problems-whatever they are-makes us strong and appreciate the sun."
She adds, "You know, it's like ten straight days of rain and then the sun comes out and you're like, 'I forgot how much I loved it.'"
Take a listen to Lambert's latest No. 1 single, "Bluebird" below.