Brandy Is Back With A New Album 'B7' After 8-Year Hiatus
By Lauren Crawford
July 31, 2020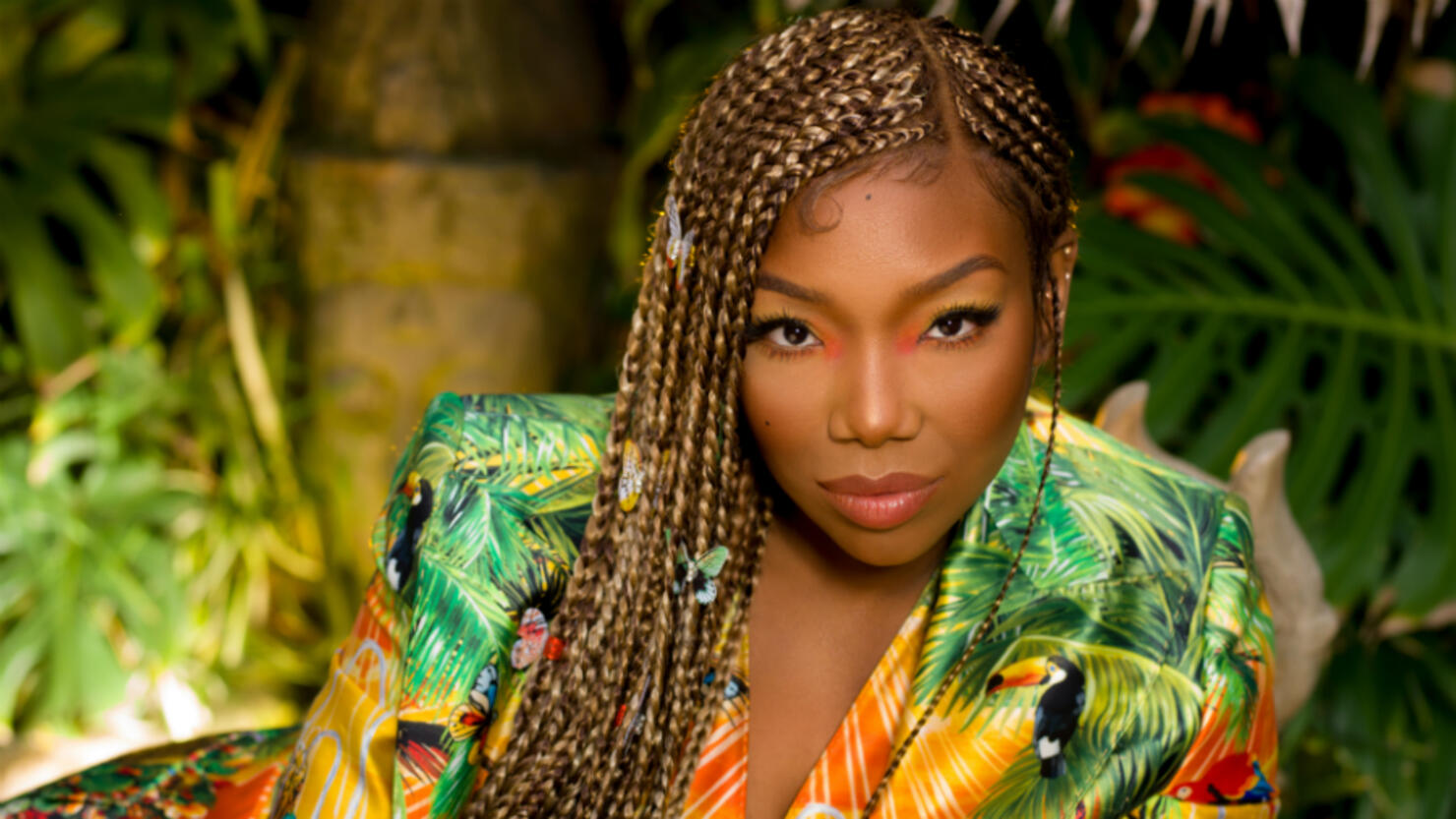 Brandy's new album, B7, is "Brandy in the moment, at this time."
After taking an eight-year hiatus, the beloved R&B singer returned with her seventh studio album on Friday (July 31). The project, which she called the embodiment of "trial and error, yet trial and success," is one that is the product of her 25+ year career journey: it's both the Brandy we've loved over the years, while also being Brandy like you've never heard before.
In an interview with iHeartRadio, the 41-year-old songstress discussed how this project —which is the first album released under her label and distributed by Entertainment One (eOne)— came to be, what led her to seek creative control over the B7 — she co-wrote and co-produced it — what she hopes fans take away from the LP, and if she feels like she's been given her flowers.
See our full Q&A with Brandy below.
B7 is said to be Brandy like you've never heard her. How did you tap into that new sound and what led you to bare it all?
I believe that during our existence on this planet, the goal is to ever evolve whether that be mentally, spiritually, physically, or artistically. I tap into something different on every project because I'm different. I embrace my shifts and use them to guide me. And in doing so it allows me to freely express myself through my art. I get in the booth and just let go. I try new sounds and techniques. I experiment with my voice so freely and continue with the mission of evolving.
And, of course, working with [DJ] Camper for the first time was something that really allowed me to push myself and he pushed me as well. When the sound and production is being created on different levels you have no choice but to step up and bare it all or else you'll never experience the possibilities.
It's been eight years since your last project, what have these eight years been like for you, and what made you say now is the time for your next project?
Aside from my fans, my stars, music is healing. Everyone listens to music for a purpose. After eight years, it's just time to get things off of my chest and heart. I mean, we've all been through a lot over the last eight years, not just myself, and not only did I owe this project to my fans, but I also owe it to myself. Sometimes we just have to share our own stories and it's healing in the process. I never put a time on when I should release music. You just know when you know and after eight years I just knew: It's divine timing.
Would you say your path of self-discovery led to you seeking creative control over this album?
Self-discovery led me to self-experience. I have grown so much on my journey. I mean, every experience from love, heartbreak, mental health and acknowledging self-value guided me to freely create B7. When I released my song "Freedom Rings" last year, that was the moment I released myself. I needed to experience freedom in every form, especially in sharing my story.
What was it like co-writing and co-producing B7?
Co-writing and co-producing B7 was freedom. I loved that [DJ] Camper was open to my unconventional ideas. When I heard something, I said, "Let's try it." I mean, I didn't care. I just went for it. B7 is how I hear my music. It's how I hear my voice and also how I wanted to share my voice. It's my vision sculpted by experiences. It's trial and error, yet trial and success.
Do you have a favorite track on the project? If so, what is it?
I would say that my favorite track is the second single, "Borderline." It's also the longest track on the album. Every record on the album is super honest. However, "Borderline" is probably the most honest. It really does encompass every emotion, every vocal, and every sound on B7. It's me really venting in style of art. "Borderline," I would say is the sound of B7 if I had to choose.
What do you hope your fans take away from the album?
I honestly hope my fans are so proud of me. I mean, this music is not only to heal me but to also heal them and every listener. I hope they're able to tap into my vision and feel what I feel. I want them to understand that B7 is Brandy in this moment at this time, and if they take anything away from B7, I hope they take away the truth and awaken to their self values, their gifts, and embrace their evolution.
Your great contributions to not only R&B music, but also to Black culture are immeasurable. You were the first Black artist to be the face of CoverGirl. You were the first Black woman to play Cinderella in a film. I could go on and on. Do you feel like you've been given your flowers?
I would have to say yes. My fans give me my flowers every day. They continue to show me and remind me of these things. I am so blessed to say that when I sign in to my social media, I am always reminded, and I'm forever grateful for them and to them. They go above and beyond to remind me to keep that flame inside of me lit. They continue to water and grow my garden. We inspire and motivate each other, plus the fact that this is even a question shows me that this is giving me my flowers, and I am finally brave enough to accept and receive them. Thank you.
This conversation has been edited for clarity and length.
Photo: Derek Blanks