Maintaining Mental Health On '4 Things With Amy Brown'
By Diana Brown
August 3, 2020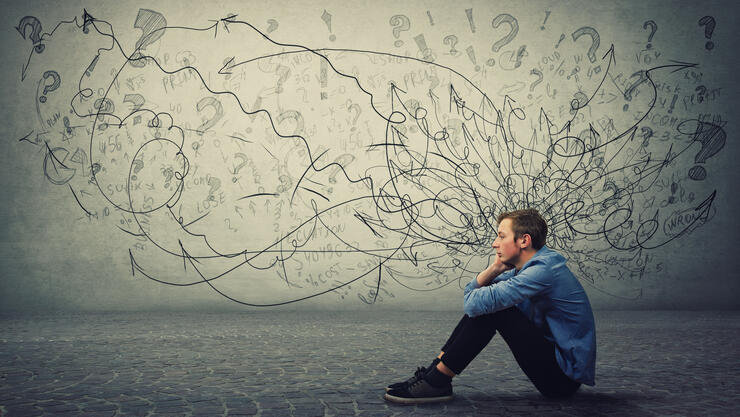 On this episode of 4 Things With Amy Brown, Amy goes over four things she's learned recently about handling our mental health, what foods are good for our brains, and some tips for navigating uncomfortable conversations. First, she addresses social media. Too often, we hold ourselves up to ridiculously high beauty standards because the people we follow online seem to be impossibly beautiful, clear-skinned, thin, and so on. Amy reminds us that most Instagram models know the power of posing and the power of good lighting. Our unprofessional selfies can never compare to their carefully staged shots, so it's important to remember that social media is not reality, and we should never compare ourselves to someone online. We're only seeing a piece of the truth, not the whole cloth. What we look at online can affect our self-esteem in a lot of ways, so Amy suggests we take an inventory of the people we're following. Do their accounts post things that inspire us, give us joy, educate us, help us grow? If not, it might be time to hit the mute button.
TIME Magazine had a helpful article about navigating uncomfortable conversations, and Amy summarizes some of their tips because with everything going on – racial justice reckonings, Covid-19, wearing masks or not wearing masks, politics and the election – many of us are having to confront friends, relatives, coworkers, and even complete strangers, and our conversations are probably less than productive. The first tip is to not start the conversation assuming the worst. Sometimes we build up a lot of anxiety over a difficult conversation, and it makes our approach negative and counterproductive. Similarly, try to be open to the other person's point of view. Simply being open to listening to them can lessen the severity of their opinions. Another good tip is to know when to walk away. At some point, it'll be clear that there's nothing you can say to the person; either end the conversation completely or redirect it to safer waters and try again later. 
The time we're spending on social media, the difficult conversations we're having with loved ones, the negative news around the pandemic and politics, on top of everyone's individual challenges of working from home, looking for employment, dealing with the kids, and running a house, is definitely affecting everyone's mental health. Amy has a few tips for managing these stresses in the most healthy way possible, including taking news breaks, scheduling a time to worry about things, giving ourselves "transition time" because none of us are used to having to do everything from one location, creating a list of small accomplishments we can achieve everyday, and many more. She also tells us some of the best foods for our kids' brain development and how to help them have a healthy relationship with eating; get all these great tips and more on this episode of 4 Things With Amy Brown.
If you want to be sure you're listening to the podcasts everyone else is checking out, iHeartRadio has you covered. Every Monday, iHeartRadio releases a chart showing the most popular podcasts of the week. Stay up to date on what's trending by checking out the chart here. There's even a chart just for radio podcasts here, featuring all your favorite iHeartRadio personalities like Bobby Bones, Elvis Duran, Steve Harvey and dozens of others.
Photo: Getty Images
Chat About Maintaining Mental Health On '4 Things With Amy Brown'