YUNGBLUD Strips Down 'Strawberry Lipstick' For First Live Performance
By Katrina Nattress
August 4, 2020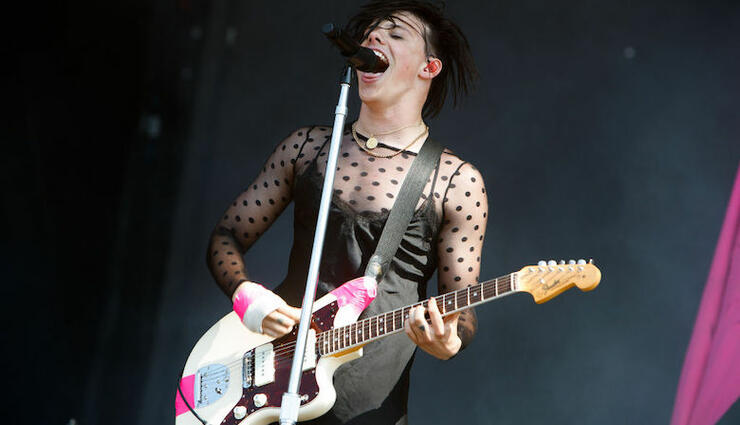 A few weeks ago, YUNGBLUD dropped his punk-infused new single "Strawberry Lipstick," and on Monday (August 3) stripped it down for its first live performance. Equipped with an acoustic guitar, the UK rocker played the song during a live session and interview with MTV, who recently named him their PUSH Artist of the Month.
"That chorus 'take it easy, take it easy' was written when we were so young. We stayed up all night on a songwriting retreat," he explained about the song's origins. "It's about everything, I always have such a clear subject but with this it was like just the world needs to just give me a second and it explores so much in there. It explores sexuality, in terms of you're gonna lock me in the closet but I'm coming out. It explores racism, with everything that went on with BLM. And I think it is just a song about liberation and energy."
"I just want to send all of my love and energy to everyone. I want people to put it on if they are feeling down," the 22-year-old continued. "I want people to be able to go somewhere else to feel better. Because I know that's what it's all about. All I'm here to do is to make people feel like it's alright to be who they are because by doing that it makes me feel like it's alright to be who I am." 
In addition to "Strawberry Lipstick," YUNGBLUD also played his other 2020 single, "Weird!" He's nominated for MTV's PUSH Best New Artist VMA. Watch YUNGBLUD's full session and interview below, and vote for him here.