Azealia Banks Shaves Her Head To 'Feel Fresh Again' After 'Years Of Trauma'
By Hayden Brooks
August 4, 2020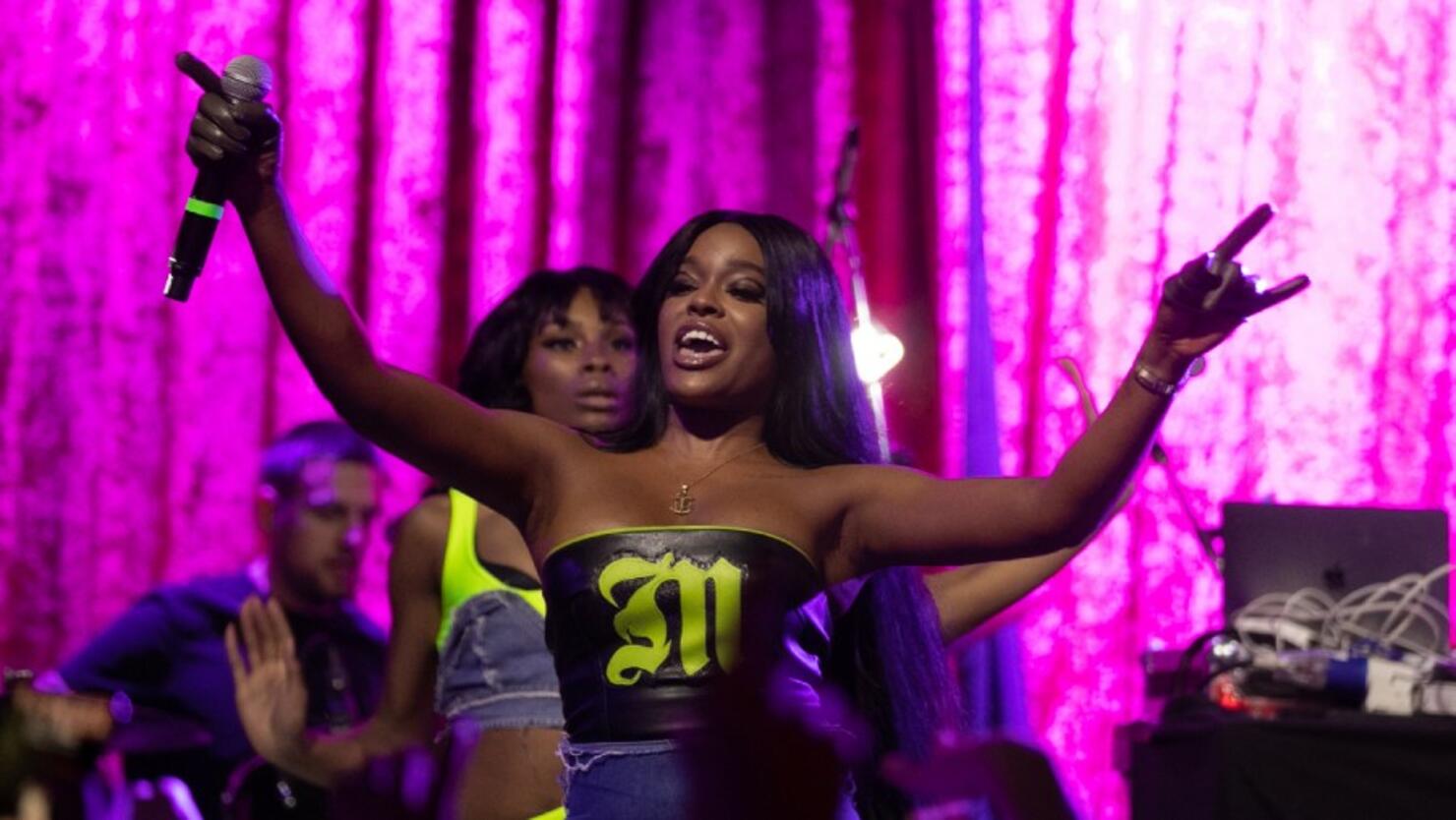 Azealia Banks wanted to "feel fresh again," so the controversial rapper shaved her head.
On Saturday (August 1), the star, 29, took to Instagram Story to share a number of before and after clips of her shaving her head completely bald. "I'm about to have my Britney Spears moment," the Spears superfan joked with viewers. "I feel like Britney bitch on some 2007 sh*t. I'm going to shave my head, bitch, just to feel fresh again."
What inspired Banks to go bald? Well, it seems as she was partially influenced by the COVID-19 pandemic. "The way these coronavirus cases are going around, I'm very scared to have someone take care of my natural hair," the rapper explained to viewers, adding that her nails have made it hard to braid her own hair. "I'm going to keep a baldie and I'm going to rock my wigs."
"That feels so f**king fresh and free," she continued. "You see this? Scalp burn from relaxing my hair. No. I'm just going to be bald under these wigs until the end of coronavirus and then I'm going to grow my hair back in…by the time coronavirus ends, I'm going to be nice with these clippers…spiritually, I just feel like…years of trauma and energy just came off. That was cleansing, bitch."
Turns out, the cut was just what the rapper needed, calling herself "baldie" after a shower. "I just took my first baldie shower and I'm sitting here thinking that was the most rejuvenating thing I've ever felt in my life," she gushed. "I'm about to be bald for f**king ever. That was the best shower I've ever taken in my f**king life."