Former 'Ellen DeGeneres Show' Producer Calls Her A 'Toxic Host'
By Hayden Brooks
August 4, 2020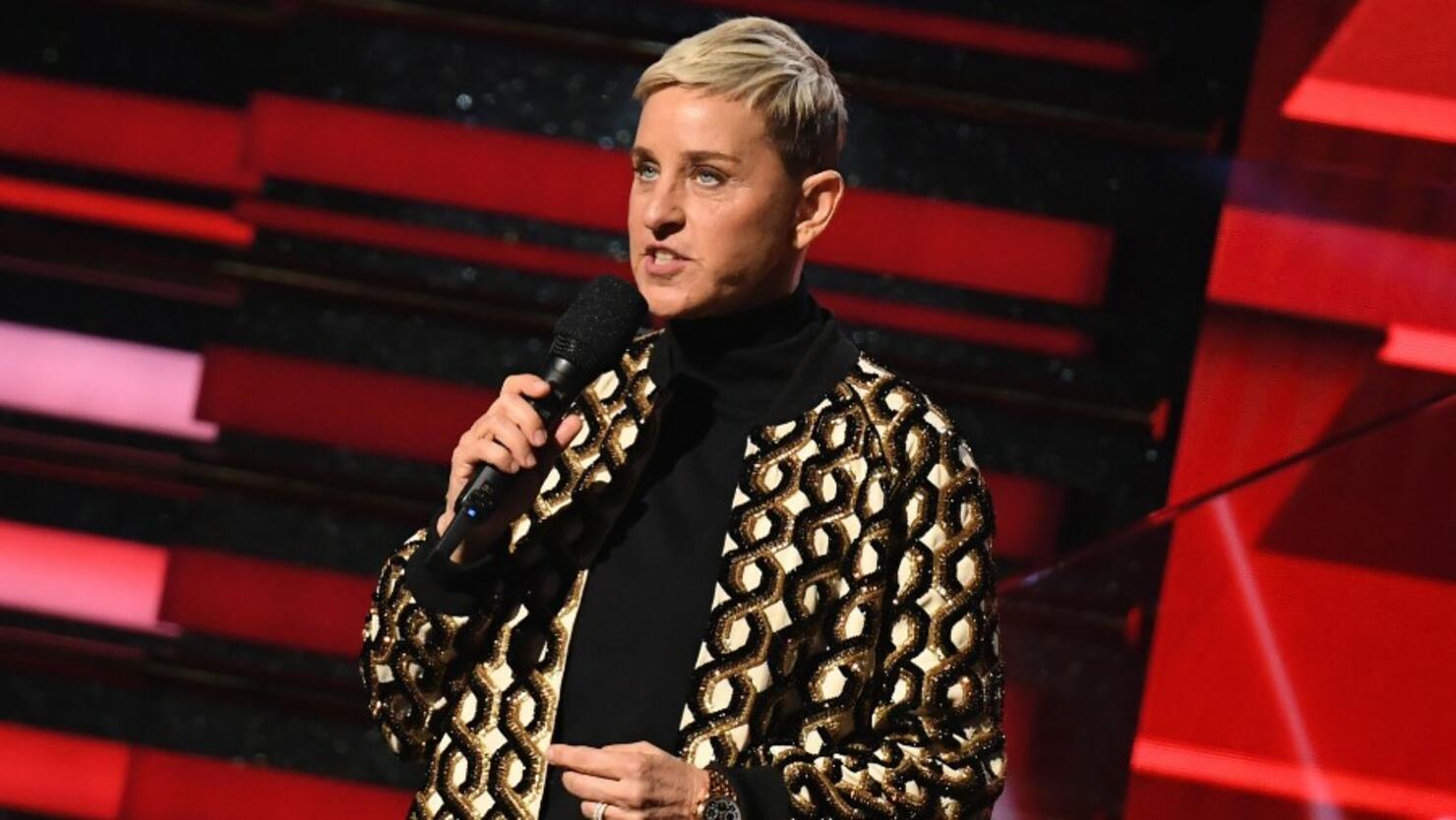 Ellen DeGeneres is seemingly on the verge of being cancelled and the hits keep coming.
As reports keep on piling up about DeGeneres' public image, a former producer of her long-running talkshow series has come forward with her experience with the star after joining the show in 2009. "I had never seen this before," Hedda Muskat, who previously worked on The Howie Mandel Show and The Martin Short Show, told The Wrap. "I had never been around a toxic host."
Muskat also turned her target at executive producer Ed Glavin for contributing to the negative workplace culture, particularly during one staff meeting. "He just went off on them," she recalled of one team gathering. "His whole face turned red. … We were stunned." Unfortunately, DeGeneres didn't speak up during the moment and, instead, giggled at the incident prompted a very strong reaction from the rest of the staff. "She crossed her legs up on the chair and she said, 'Well, I guess every production needs their dog.' And from then we knew. Ed was going to be the barking dog — her dog. You could just see everybody's faces go stiff. We're professionals; we're adults. We don't need a dog to get us to do our jobs. … She was the only one giggling."
Elsewhere in the feature, Muskat detailed her slow and steady departure from the series. Towards the end of her 12-month stint on the show, the producer claimed that she was given less and less responsibilities, before being let go in May 2004, days before winning her first Emmy Award. "They call me in and Ed says, 'Congratulations on the nomination. We really appreciate what you've done, but we no longer need your services,'" she explained, adding that Glavin told her the production team was "taking the show in a different direction."
Just a few days ago, DeGeneres broke her silence on all the allegations, which were prompted by BuzzFeed News' expose on the star, racism, unfair termination and a general notion of toxicity within the work culture. After the report went viral, an in-house investigation by Telepictures parent WarnerMedia took place. Reps for the company said in a statement that they were "disappointed that the primary findings of the investigation indicated some deficiencies related to the show's day-to-day management."
"On day one of our show, I told everyone in our first meeting that The Ellen DeGeneres Show would be a place of happiness – no one would ever raise their voice, and everyone would be treated with respect," the host kicked off her note. "Obviously, something changed, and I am disappointed to learn that this has not been the case. And for that, I am sorry. Anyone who knows me knows it's the opposite of what I believe and what I hoped for our show." DeGeneres went on to admit that show growth prompted her to turn to others to self-manage, a tactic that some did not fulfill, and she's intent on making sure it "does not happen again." Additionally, she said she does not want colleagues to speak on her behalf. "I'm also learning that people who work with me and for me are speaking on my behalf and misrepresenting who I am and that has to stop," she said.
Most recently, executive producer Andy Lassner set the record straight on speculations that the long-running series is going off-air. "Nobody is going off the air," he wrote in response to concerns from one Twitter follower.
Photo: Getty Images