Luke Bryan's Lyrics Make The Best Pickup Lines
By Lauryn Snapp
August 4, 2020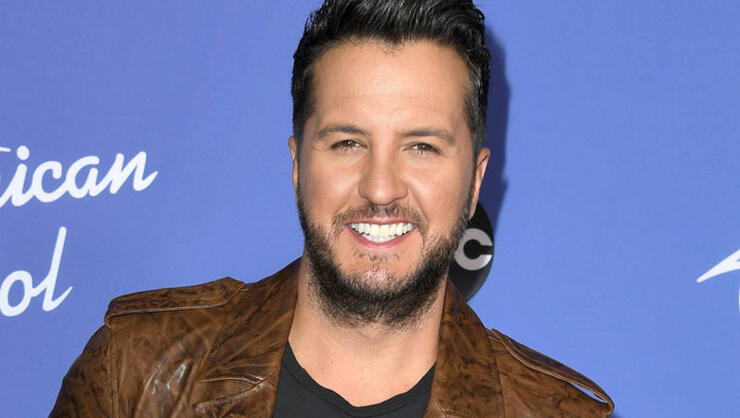 Luke Bryan's lyrics are a perfect way to add a new spin on Insta captions, but you can also use them in real life! Specifically, your love endeavors.
Steal these top 10 Luke lyrics and flatter your person.
"Baby you can crash my party anytime."
"I don't want this night to end."
"Let's whisper, let's don't talk. Baby, leave my T-shirt in the hall"
"Gonna watch you make me fall in love"
"If you aint a 10 you're a 9.9"
"I'm set on cruise control / I'm slowly losing hold / Of everything I got / You're looking so damn hot."
"Do I turn you on at all when I kiss you baby / Does the sight of me wanting you drive you crazy / Do I have your love? Am I still enough / Tell me, don't I / Or tell me, do I, baby?"
"So come on over here and get in my arms / Spin me around this big ole barn.
"You're lookin' so good in what's left of those blue jeans / Drip of honey on the money maker gotta be / The best buzz I'm ever gonna find / Hey, I'm a little drunk on you, and high on summertime"
"All my friends say I started shootin' doubles when you walked in."
RELATED: Enter To Win Luke Bryan's "Born Here Live Here Die Here" Prize Package Sweepstakes.
Have a great pickup line of your own? Let Cody Alan know on Twitter at @CodyAlan.
Watch Cody on the Hot 20 Countdown, seen Saturday and Sunday mornings at 9/8c. Follow Cody on Twitter and Instagram @CMTCody or listen to Cody's radio show streaming 24/7 on the iHeart Radio App or find your station by visiting www.CMTCody.com.  
Photo Credit: Getty Images.
Chat About Luke Bryan's Lyrics Make The Best Pickup Lines