Texas Company Has Nut Surplus After American Airlines Changes Snack Service
By Anna Gallegos
August 4, 2020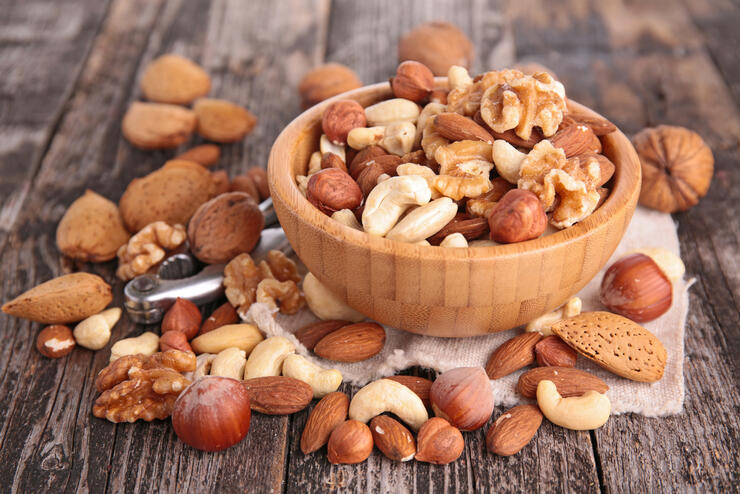 The coronavirus has shaken up the food industry, including nut manufacturers, and now suppliers are stuck with thousands of pounds of pecans, pistachios, and almonds.
GNS Foods in Arlington is trying to unload 87,000 pounds of its nuts after its biggest client, American Airlines, scaled back their snack services to reduce the spread of COVID-19. The Fort Worth-based airlines stopped handing out most on-board snacks and alcohol, according to American Airlines' website. Unlike the small bags of peanuts most major airlines used to give out to everyone, American flight attendants warmed the luxury mixed nuts for their first class flyers.
GNS Foods is now shelling out their salty snacks online and at its Arlington store to make up for losing its largest client. Last year, it sold 12 million pounds of nuts with nearly 70 percent of sales coming from American Airlines alone, reports the Dallas Morning News.
"We have pallets and pallets of nuts here," owner Kim Peacock told the Dallas Morning News. "The airlines were in a state of disarray themselves and they didn't know if they were going to be bringing them back or not."
Also affecting the nut industry is the loss of baseball. With minor league seasons canceled and Major League Baseball games being played in empty arenas, fewer peanut shells are being cracked this summer.
Photo: Getty Images
Chat About Texas Company Has Nut Surplus After American Airlines Changes Snack Service