Blink-182 Is Dropping 'Quarantine' This Week
By Katrina Nattress
August 5, 2020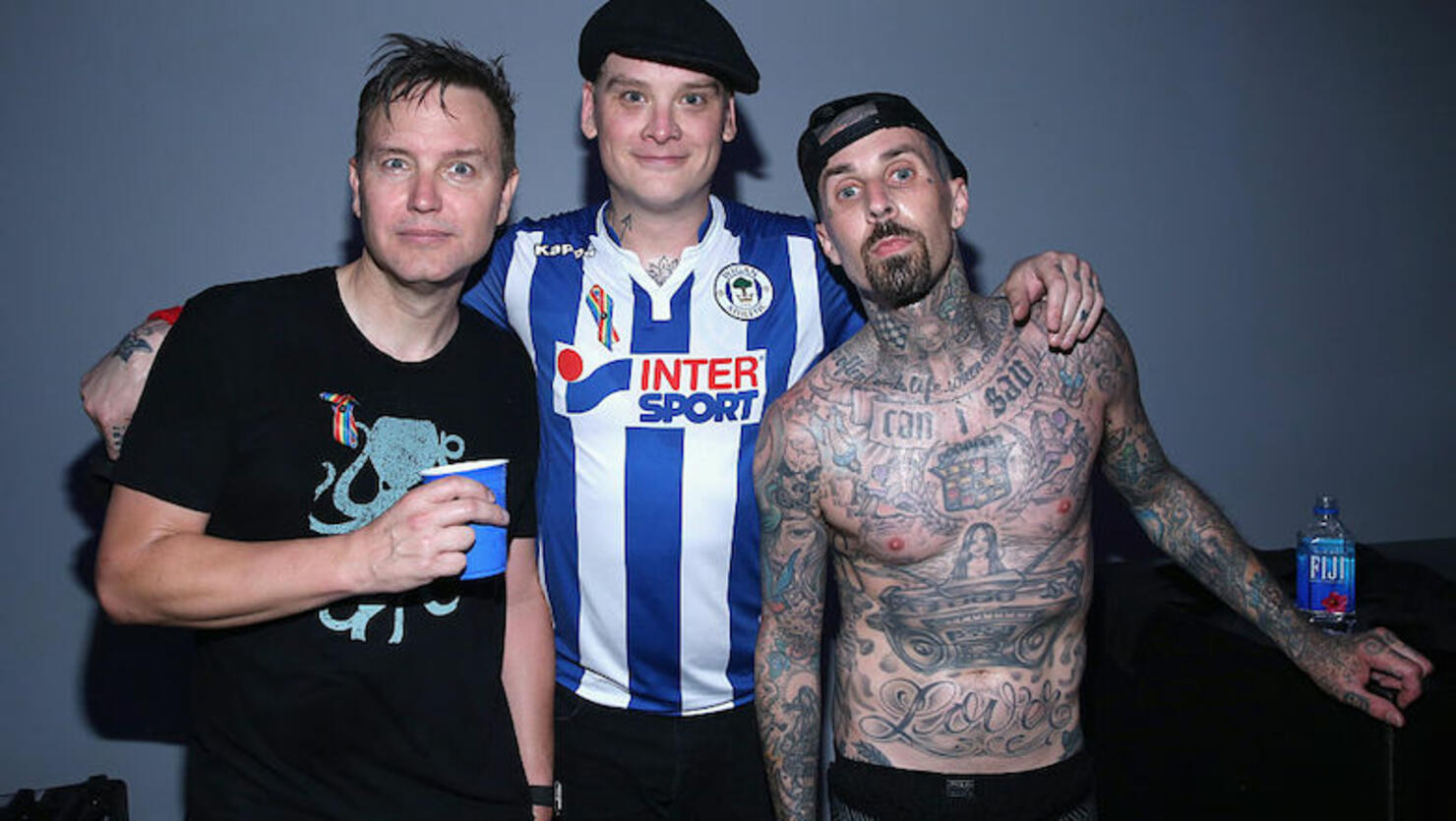 While chatting with SPIN about his Nirvana covers livestream with Post Malone back in May, Travis Barker teased that blink-182 was releasing "a song called 'Quarantine' that will be out in the next two weeks."
It's been more than two months since the drummer said that, but on Wednesday (August 5) the band officially announced a release date for "Quarantine," and it's coming out this Friday (August 7)!
Blink shared the news with a hilarious Instagram post. "100 likes and we release this song Friday #Quarantine" they wrote alongside the slightly crass album art, which gives serious "old blink" vibes: a beat up blow up doll with "blink-182" and "crappy punk rock" written on it.
See the announcement below.
Barker got fans even more excited about "Quarantine" during a recent interview with MTV. "It'll be a blink favorite," he gushed about the track. "It'll be like all our fan favorites. It's incredible."
He also revealed that the trio's working on an EP, which he hopes will "be out by the end of summer."
Producer John Feldmann also recently said the band is "getting in touch with their roots" while writing new music. "The songs we have been working on have been super classic blink and I can't be more excited," he told Rock Sound. "With Nine the band wanted to experiment with a bunch of different sounds and programming and push the envelope forwards. They didn't just want to remake California, which I totally understand as artists not wanting to just redo an album that was so successful for them."
Photo: Getty Images