Death Toll In Beirut Blast Rises As Rescue Operations Continue
By Bill Galluccio
August 5, 2020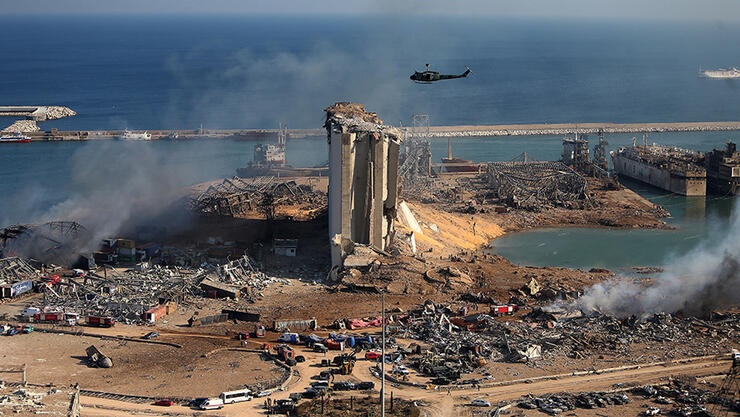 Lebanese officials have declared Beirut a "disaster city" after a massive explosion rocked the city on Tuesday (August 4). The blast left more than 100 people dead and at least 4,000 injured. Those numbers are expected to rise as rescue workers continue to search for survivors.
A state of emergency has been declared and will remain in effect for at least two weeks. The explosion caused billions of dollars in damage and left hundreds of thousands of people homeless in the city of more than two million people.
The blast occurred in a warehouse near the port, which was storing 2,750 tons of highly explosive ammonium nitrate that had been confiscated seven years ago. Authorities have placed some officials who worked at the port under house arrest as they investigate how the fire started.
A customs official had reportedly raised red flags about the conditions in which the ammonium nitrate was being stored and had requested that it be moved away from the highly-populated area.
Videos showed the moment the ammonium nitrate ignited, creating a massive mushroom cloud of gas and debris that flattened buildings in the surrounding blocks. The blast blew out windows six miles away and was felt 150 miles away on the island of Cyprus. The explosion had the same force as a 3.5 magnitude earthquake.
Photo: Getty Images
Chat About Death Toll In Beirut Blast Rises As Rescue Operations Continue