Keith Urban Details Upcoming New Album, 'The Speed Of Now Part 1'
By Blake Taylor
August 5, 2020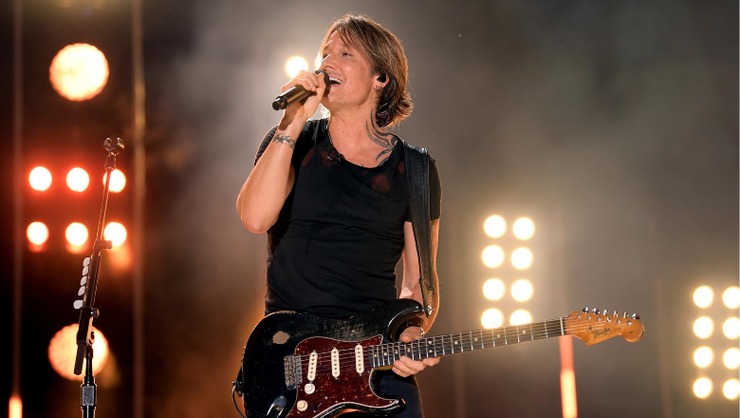 Keith Urban has unveiled the track list for his forthcoming album, The Speed Of Now Part 1.
The new project will features a total of 16 songs with three collaborations among them. The first two songs on the project, "Out Of The Cage" and "One Too Many," are duets with artists whom have yet to be named. The only collaboration on the album that's been revealed is Urban's previously released duet with Eric Church on "We Were."
In addition to "We Were" Urban has already given fans a taste of what's to come on the new album with the release of "Superman," "Polaroid" and "God Whispered Your Name." The full track list can be seen below.
Urban previously shared a bit of the inspiration behind the album's title, The Speed of Now Part 1. He said that the name came to him in October 2019 at a time when life felt like it was flying by faster than ever before. However, now, he says the title has taken on a "whole new meaning" as the world battles through the coronavirus pandemic.
The Speed of Now Part 1 is Urban's 11th studio album and follows up 2018's Graffiti U. The album is due out on September 18, only two days after Urban hosts the 2020 ACM Awards in Nashville.
Keith Urban, The Speed Of Now Part 1 Track List
"Out The Cage" (Collaboration TBA)
"One Too Many" (Collaboration TBA)
"Live With"
"Superman"
"Change Your Mind"
"Forever"
"Say Something"
"Soul Food"
"Ain't It Like A Woman"
"With You"
"Tumbleweed"
"God Whispered Your Name"
"Polaroid"
"Better Than I Am"
"We Were"
"We Were" (Ft. Eric Church)
Photo: Getty Images
Chat About Keith Urban Details Upcoming New Album, 'The Speed Of Now Part 1'